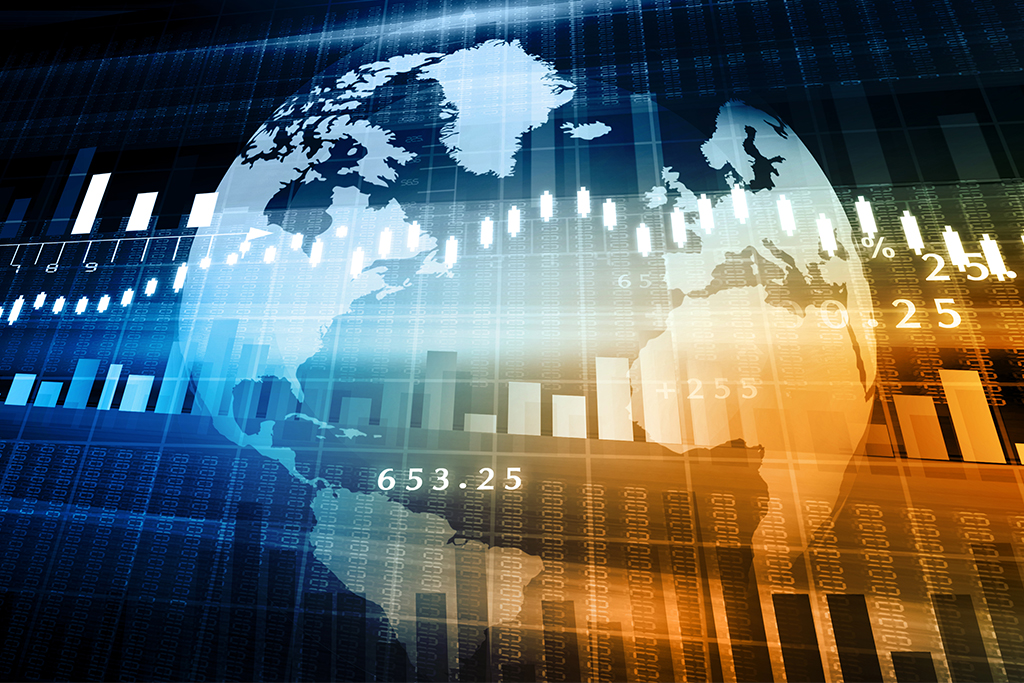 Weekly Investor
Weekly Investor – November 21, 2011
25 January 2012
Fear Wins Out
Market Summary:  
The major U.S. equity averages had their worst week in over a month as all of them finished lower.  The same divergent forces that have pulled at the market for the last few months continued this week as more unfavorable economic and political news from Europe competed with improving economic data in the U.S.  The markets were generally flat until Wednesday when Fitch (a bond rating agency) noted that U.S. banks could be hurt if European fiscal and financial problems worsen. On Thursday,  generally pleasing economic news was virtually ignored as the markets turned lower despite the lowest jobless claims number since April (388,000) and higher housing starts and building permits signaled a stabilization in the housing sector.  Investors should expect more volatility in the markets until the Eurozone problems are resolved. In theU.S., the budget "Super Committee" is hinting at a failure to arrive at a budget agreement which will add to uncertainty among investors.
The S&P 500® closed down -3.8% for the week.  The top-performing sectors in the S&P 500® Index included Consumer Staples (-1.2%) and Utilities (-2.2%), while bottom-performing sectors included Financials (-5.6%) and Basic Materials (-5.6%).  In the fixed-income market, the 10-year Treasury gained ground with the yield ending the week at 2.0%.
We continue to seek those companies possessing identifiable catalysts, and focusing on those stocks with favorable odds.
---
Creating Growth Opportunities
Hasbro Inc. (HAS) engages in the design, manufacture, and marketing of games and toys.  Founded in 1923 and headquartered in Pawtucket, Rhode Island, HAS primarily provides children's and family leisure time entertainment products under popular brand names such as Playskool, Transformers, Nerf, Milton Bradley, and Parker Brothers, among others. HAS sells its products through its own sales force and distributors primarily in the United States, Canada, Mexico, Europe, the Asia Pacific, Latin America, and South America.
In recent years, HAS has focused on increasing its financial return profile by developing a portfolio of toys and games that offers growth potential beyond traditional industry avenues. As an example of this strategy, the company has leveraged its Transformers brand into a multi-billion dollar franchise that generates profits from multiple sources including hit movies, TV shows, online gaming as well as traditional toys.  In addition to its Transformers brand, HAS extended its toy products into a number of other movies including Battleship and Stretch Armstrong, to name a few.  In addition to movies, the launch of the new HUB cable channel, a joint venture between HAS and Discovery Communications, is expected to increase interest in HAS products.  HAS's strong cash flows, attractive valuation, and earnings power that we believe is underestimated by Wall Street combine to represent favorable odds for our clients.
Top 10 Equity Holdings
---
.
MasterCard Inc.
4.8%
Biogen Idec Inc.
4.2%
Qualcomm Inc.
4.1%
Google Inc.
4.1%
Danaher Corp.
3.9%
Jabil Circuit Inc.
3.6%
Gilead Sciences Inc.
3.6%
Hansen Natural Corp.
3.5%
Allergan Inc.
3.5%
Energizer Holdings
3.3%
U.S. Equity Indices
---
| Index | 11/18/11 | Week % Chg | YTD % Chg |
| --- | --- | --- | --- |
| DJIA | 11,796.2 | -2.9% | 1.9% |
| NASDAQ | 2,572.5 | -4.0% | -3.0% |
| S&P 500 | 1,215.7 | -3.8% | -3.3% |
| Russell 1000 G | 568.7 | -3.6% | -1.0% |
U.S. Credit Rates
---
| Index | 11/18/11 | 11/11/11 | 12/31/10 |
| --- | --- | --- | --- |
| 3 Month T-Bill | 0.1% | 0.1% | 0.1% |
| 5 Year T-Note | 0.9% | 0.9% | 2.0% |
| 10 Year T-Note | 2.1% | 2.1% | 3.3% |
| 30 Year T-Bond | 3.0% | 3.1% | 4.3% |
| Prime Rate | 3.3% | 3.3% | 3.3% |
This newsletter presents selected recommendations from portfolio managers of Argent Capital Management LLC, a registered investment advisor. Opinions reflect the portfolio manager's judgment on the date above and are subject to change. A list of stocks recommended by Argent is available upon request. You should not assume that these recommendations are or will be profitable. In the course of it's business, Argent's client accounts may be buying and selling these stocks.