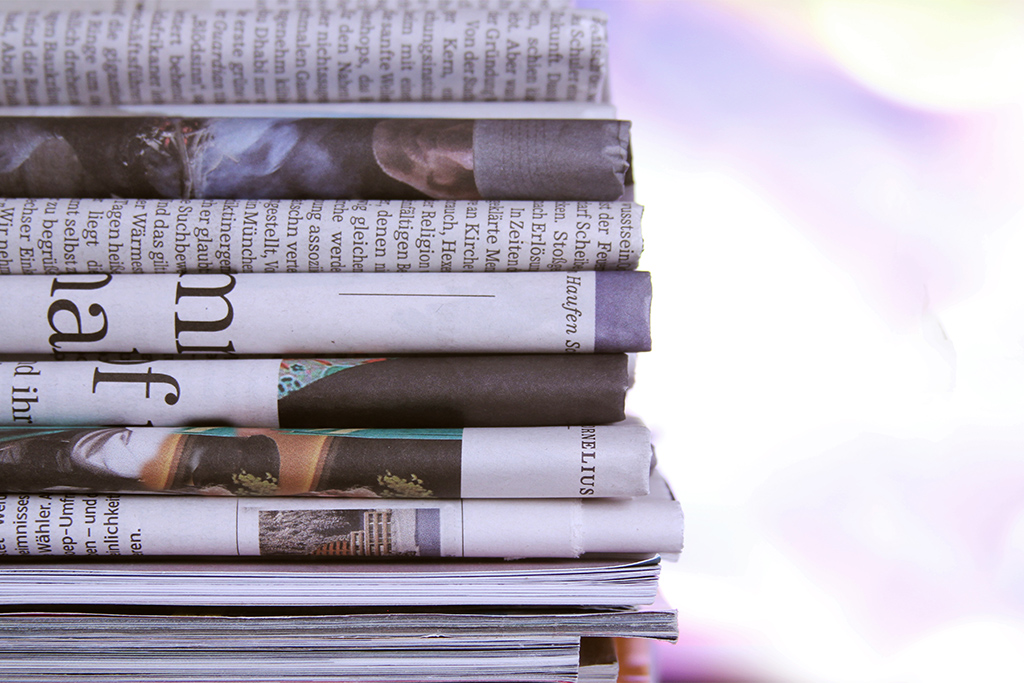 Argent in the News
Ralcorp sale puts HQ's fate in doubt
28 November 2012
(St. Louis Post Dispatch)
"That was their bread and butter — roll-up acquisitions, extracting synergies, increasing growth and looking for the next act," said Scott Harrison, a senior analyst with Argent Capital Management, a Clayton firm that owns 300,000 shares of Ralcorp stock.
November 27, 2012  (Jim Gallagher)
Food giant ConAgra's purchase of Ralcorp creates a bonanza for Ralcorp shareholders, but it raises the risk that St. Louis could lose another corporate headquarters.
ConAgra on Tuesday said it will pay $5 billion in cash for the St. Louis-based Ralcorp Holdings Inc., the country's largest maker of private-label foods. The bid of $90 per share is a 28 percent premium over Monday's closing price.
ConAgra CEO Gary Rodkin said the company hasn't decided whether to keep a headquarters operating in downtown St. Louis or on the future of the staff. The company has about 350 workers here.
"We've only met the top folks so far and we're very impressed," he told the Post-Dispatch, adding that he'll meet more when he visits St. Louis on Wednesday.
"We're not going to rush to any judgment," said Rodkin, discussing how the company might be integrated into ConAgra, which is based in Omaha, Neb. "We're just scratching the surface in terms of our knowledge of the company."
Ralcorp is embracing a suitor it once fled. ConAgra made an unsolicited offer for the company in March of last year, eventually sweetening the bid to $94 per share. Ralcorp steadily rejected the offers during a six-month pursuit, even adopting a "poison pill" to thwart a hostile takeover.
To satisfy impatient investors, Ralcorp spun off cereal business Post Holdings to its shareholders in February. Post now is based in Brentwood.
But Ralcorp was feeling pressure from an activist investor. Corvex Management, which holds a stake of more than 5 percent in Ralcorp, last summer criticized management for "several serious execution issues" and called on the company to reconsider selling the business. Keith Meister, a Corvex managing partner and one-time protégé of takeover artist Carl Icahn, took a seat on the Ralcorp board.
Playing hard to get paid off for Ralcorp investors. ConAgra's new $90 per share offer, plus the value of Post stock given to shareholders, equals $107 per share. That beats ConAgra's previous $94 offer for Ralcorp, made when it still owned Post.
"Ralcorp did pretty well by waiting it out and being patient," said analyst Jack Russo at the Edward Jones brokerage in Des Peres.
Bloomberg News, citing unnamed sources, said ConAgra renewed the courtship after Meister was appointed to the board in October. ConAgra's Rodkin said the latest bargaining was "friendly and collaborative."
Ralcorp has $4.3 billion in annual revenue and 10,000 employees. But it has little in St. Louis beyond its headquarters.
Still, the merger raises the possibility that yet another headquarters may leave town. Charter Communications is in the process of moving its headquarters from Town and Country to Stamford, Conn.
That follows a long string of corporate move-outs and buyouts that have thinned the ranks of major-company CEOs here over the past two decades.
Mayor Francis Slay learned of the Ralcorp deal in a phone call Tuesday morning from Ralcorp's chief executive, Kevin Hunt, said Jeff Rainford, the mayor's chief of staff.
ConAgra officials had yet to visit Ralcorp's downtown headquarters at Bank of America Plaza, at 800 Market Street, but are aware of the company's 10-year lease on offices there, city officials said.
"Obviously, the mayor is going to want to have a conversation with ConAgra and, if there's a (headquarters) consolidation, to see if it could happen at 800 Market," Rainford said.
ConAgra, however, said Tuesday that its corporate headquarters will remain in Omaha.
Last year, St. Louis granted Ralcorp tax breaks to add jobs downtown. In exchange for signing a new lease at 800 Market, Ralcorp got tax incentives to improve its downtown headquarters. City officials said Ralcorp could use the incentives only by adding employees.
"The idea was that they were going to add 100 new jobs," Rainford said.
City officials on Tuesday were unsure how many, if any, employees Ralcorp added, and they couldn't say whether Ralcorp had tapped the incentive package.
Working in St. Louis' favor is the fact that Ralcorp's team has more experience in private label foods than ConAgra. Ralcorp CEO Kevin Hunt has been with the firm for 25 years.
Ralcorp spun off from Ralston Purina in 1994. It grew partly by buying a series of other food companies.
"That was their bread and butter — roll-up acquisitions, extracting synergies, increasing growth and looking for the next act," said Scott Harrison, a senior analyst with Argent Capital Management, a Clayton firm that owns 300,000 shares of Ralcorp stock.
Ralcorp on Tuesday reported a $44.2 million loss in the fourth fiscal quarter ended Sept. 30, largely because of restructuring costs and write-downs in the value of assets. Quarterly sales of $1.07 billion were slightly below analysts' estimates. The company made a $73 million profit for the fiscal year ended in September.
Harrison considers Ralcorp well-managed and says most of those acquisitions paid off. The exception was its 2008 purchase of Post, a brand-name cereal company that didn't fit with the private-label strategy and was too big for Ralcorp. He says Ralcorp's managers recognized the mistake and dumped Post through a spinoff.
Analysts don't expect ConAgra to make a separate bid for Post because the company is in the branded, rather than private label, cereal business.
STRUGGLING CONAGRA
ConAgra has "kind of struggled," said analyst Russo. It's seen as a branded food company. But many of its brands — which include Chef Boyardee, Ready-Whip and Peter Pan peanut butter — tend to be second-tier, he said. The company has had trouble going up against companies such as Kellogg and Hershey in the battle for shelf space in supermarkets.
ConAgra has been pushing harder into private label foods recently, expecting that consumers will shift more toward cheaper store-brand products.
The Ralcorp deal, which is valued at $6.8 billion when debt is included, will turn ConAgra from an also-ran into the market leader. It's private label business will grow from $950 million to $4.5 billion when the deal closes, probably in March.
Private label products should be a "wonderful source of growth," said Rodkin, noting that private-branded products are bigger parts of the market in Canada and western Europe than in the U.S., where they make up about 18 percent of the food market.
Ralcorp makes crackers, cookies, snack nuts, candy, chips, peanut butter, mayonnaise, syrups and bakery dough, sauces and cocktail mixers, among other things.
The purchase is a big swallow for ConAgra. It will boost the company's $13.3 billion in revenue by a third