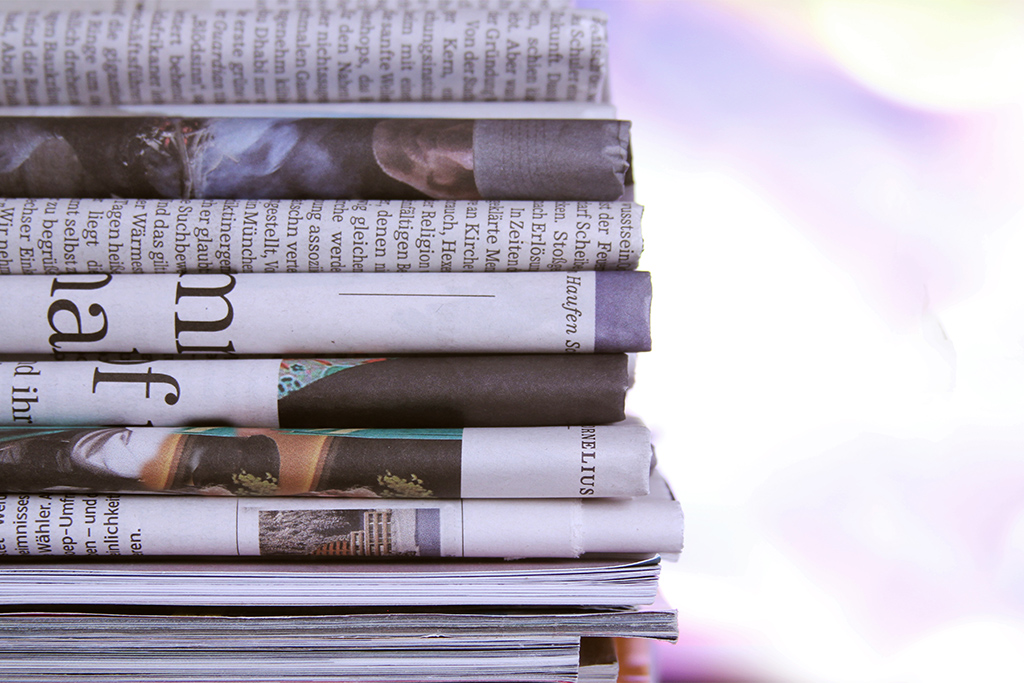 Argent in the News
The champion of breakfast: Bill Stiritz is doing it again
31 July 2014
(St. Louis Business Journal)
"This is blueprint Bill Stiritz," said Ken Crawford, an analyst at Argent Capital Management in Clayton, which has invested in Stiritz companies for years. "Every company he has run has made sundry acquisitions to diversify and add value."
May 9, 2014  (Greg Edwards)
At age 79, most corporate bigwigs have been out of the corner office a long time. Not Bill Stiritz. In fact, he may be the most active chief executive in St. Louis.
In less than 18 months, he and his management team have made seven acquisitions worth about $4 billion for Post Holdings Inc., where he has been chairman and chief executive since he guided its spinoff from Ralcorp Holdings Inc. in 2012. Last month Post made its largest acquisition to date, dairy-products manufacturer Michael Foods for $2.45 billion.
"This is blueprint Bill Stiritz," said Ken Crawford, an analyst at Argent Capital Management in Clayton, which has invested in Stiritz companies for years. "Every company he has run has made sundry acquisitions to diversify and add value."
Stiritz reliably created shareholder value through acquisitions during his tenure as chairman of Energizer Holdings Inc., Ralston Purina Co. and Ralcorp. Since its spinoff, Post stock (ticker: POST) has doubled in value, recently trading at more than $52 a share. Among analysts, the stock has a consensus 12-month price target of $75 a share, according to Nasdaq.com. The company reported $1.03 billion in sales in its fiscal year ended Sept. 30, and its market capitalization is $1.7 billion.
"He's like an activist investor who sits within a business as opposed to entrenched management who become staid and bureaucratic," Patrick Mulcahy, the former CEO and current chairman of Energizer Holdings Inc., told Reuters recently. Mulcahy has known Stiritz since 1967.
In assembling Post's management, Stiritz tapped his network of old colleagues and fellow investors. They include Rob Vitale, 48, chief financial officer; Terry Block, 66, president and chief operating officer; and Jim Holbrook, 55, executive vice president of marketing. Vitale is a longtime investment partner with Stiritz, and Holbrook and Block had worked with him at Ralston Purina Co., now Nestle Purina Petcare.
"One of the reasons to own Post stock is its management and its record," Crawford said.
Post executives did not respond to requests for interviews.
Growth through acquisition is the strategy again. Post, whose brands include Shredded Wheat, Raisin Bran, Honey Bunches of Oats, Grape-Nuts and Honeycomb, so far has purchased:
Attune Foods, which sells premium organic cereals; the cereal, granola and snacks business of Hearthside Food Solutions; Premier Nutrition Co., which sells protein shakes and bars; Dakota Growers Pasta Co., a maker of private label pasta; Golden Boy Foods, a private label manufacturer of nut bars, and Dymatize Enterprises, a maker of protein powders, bars and supplements; PowerBar, Mushai and other Nestle business lines; and Michael Foods, maker of Crystal Farm cheeses, Simply Potatoes, Abbotsford Farms eggs and Papetti's liquid egg whites.
Note the diversification toward private label and healthy foods — and, with Michael Foods, the addition of eggs, cheese and hash browns to the breakfast table.
"These guys are headed to the rising stars," said Gerry Sparrow at Sparrow Capital Management. "The old Post cereals and consumer staples have been around forever and are mature businesses. The way to grow is through acquisitions, price increases, new markets and new products."
So many acquisitions in such a short time can be challenging, deal makers said. "No acquisition is cookie cutter. But from a legal point of view, at least the issues are similar," said Joe Porter, who does transactional work at the Polsinelli law firm. "The challenge is doing the necessary due diligence: Benefit plans and how they mesh; are you going to lose people, especially salespeople? You don't want any surprises. But Stiritz has thought it through many times."
Two other risks are what Mary Anne O'Connell, a mergers-and-acquisitions lawyer at Husch Blackwell, called deal fatigue and deal fever. "If you don't have the staff for the acquisitions, or they are burned out, there can be a problem," she said. "And companies that grow by acquisition, public companies in particular, have a lot of pressure to grow earnings. Occasionally the buyers get deal fever — they want the deal so badly, they gloss over the warts."
Greg Coonrod, vice president and corporate controller at Barry-Wehmiller Cos., has worked on at least 60 deals in his 25 years with the company, including more than one at a time. He said it can be tricky. "Multiple acquisitions provide what are called aggregation risks," he said. "When you are dealing with two or three acquisitions at a time, it's not linear. It's geometric." The company team has to divide its attention, which is "not a negative but is a challenge," he said.
To fund acquisitions, Post late last year entered into a purchase agreement with Barclays Capital Inc. and Goldman Sachs & Co. for the sale of 3 million shares, which brought in $290 million. It also issued $525 million in notes with Wells Fargo serving as trustee.
Major institutional and mutual fund investors include Bares Capital Management, Dimensional Fund Advisors, Vanguard Group, Fidelity and Black Rock Fund Advisors.
Post management takes most of its compensation in stock. Stiritz, who has homes in Belleville and St. Louis, races thoroughbreds and owns Fairmount Park, is paid $1 a year in salary and received $130,000 in other compensation in 2013, but his stock and options were worth roughly $52 million. His contract runs through May 2016.
Post lost $2.4 million in its fiscal first quarter, which ended Dec. 31, compared with a $7.6 million profit in the same quarter in 2013, due in part to costs associated with its acquisitions. Sales were up 25 percent, to $297 million. For the full 2013 fiscal year, its profit fell to $15.2 million from $49.9 million in fiscal 2012 on higher costs, including a plant closure.
As for his age, Barron's wrote recently, "Stiritz isn't getting younger, and succession could be a concern. But it probably isn't a big investment risk. Many Post executives and board members, including President Terence Block, have a long history of working with Stiritz and rewarding shareholders."
---
Post Holdings board
Serving staggered three-year terms, all have served since Post's 2012 separation from Ralcorp
William Stiritz, 79, chairman and CEO
Terence Block, 65, president and chief operating officer
Jay Brown, 68, retired, most recently a partner at Westgate Equity Partners LLC, a consumer-oriented private equity firm, and a former Ralston Purina Co. executive
Edwin Callison, 58, executive vice president of Wirtz Beverage Group, a national wine, spirits and beer distributor
Gregory Curl, 64, a former banker and currently president of Temasek Holdings, an investment company owned by the Singapore government
Dr. William Danforth, 87, life trustee and chancellor emeritus of Washington University
Robert Grote, 70, retired, former attorney and former assistant U.S. attorney for the Eastern District of Missouri, former vice president-administration and general counsel for Washington Steel Corp.
David Skarie, 67, retired co-CEO and president of Ralcorp
NOTE: David Banks, 76, a private equity investor and former Chairman and CEO of nursing facility operator Beverly Enterprises Inc., was up for re-election to the board Jan. 30, 2014, but died Dec. 29, 2013; the board did not name a replacement nominee.
SOURCE: Company's most recent proxy, filed Dec. 13, 2013
---
By the numbers
U.S. sales of organic food and beverages
$1 billion in 1990
$26.7 billion in 2010
Source: Organic Trade Association's 2011 Organic Industry Survey
---
Yet another ball in the air
As a private investor, Bill Stiritz has been buying stock in Herbalife Ltd., a controversial seller of nutrition and weight-loss products.
The FBI and the Federal Trade Commission, among others, are investigating claims by Bill Ackman, head of Pershing Square Capital Management, a $13 billion hedge fund, that Herbalife is a pyramid scheme. Ackman contends Herbalife misleads distributors, misrepresents sales figures and sells at inflated prices. He has placed a $1 billion bet that its stock will collapse.
Stiritz, Herbalife's fourth largest shareholder with 7.39 percent of shares, is on the other side, betting the stock will go up, along with Carl Icahn, George Soros and Daniel Loeb.
Adding to the controversy and to speculation that he wants to buy the company, Stiritz hired Tim Ramey — an analyst at D.A. Davidson who had been consistently bullish on Herbalife — to work in strategy and corporate development at Post Holdings. Ramey had called Herbalife the "single best idea" of both 2013 and 2014.
Herbalife reported a profit of $74.6 million on sales of $1.26 billion in the quarter ended March 31.
---
Shopping spree:Post Holdings acquisitions
July 2011 – Ralcorp announces plans to spin off Post Foods.
February 2012 – Spinoff completed with an initial public offering for Post Holdings Inc.
December 2012 – Post buys Attune Foods, which sells premium organic cereals and snacks under the Attune, Uncle Sam and Erewhon brands. Terms were not disclosed.
May 2013 – Post buys the branded and private label cereal, granola and snacks business of Hearthside Food Solutions for $158 million. Brands include Golden Temple Peace Cereal, Sweet Home Farms and Willamette Valley Granola Co.
September 2013 – Post buys Premier Nutrition Corp., which sells Premier Protein shakes and bars, for $180 million.
January 2014 – Post buys Dakota Growers Pasta Co., a private label pasta manufacturer, for $370 million.
February 2014 – Post buys Golden Boy Foods Ltd., a Canadian private label manufacturer, for about $301 million, and Dymatize Enterprises, a nutritional supplement company, for $380 million.
February 2014 – Post announces plans to buy the Nestlé brands of PowerBar and Musashi, makers of power bars, powders and gels. Terms were not disclosed.
April 2014 – Post announces plans to buy Michael Foods, an egg and dairy producer and distributor, for $2.45 billion.