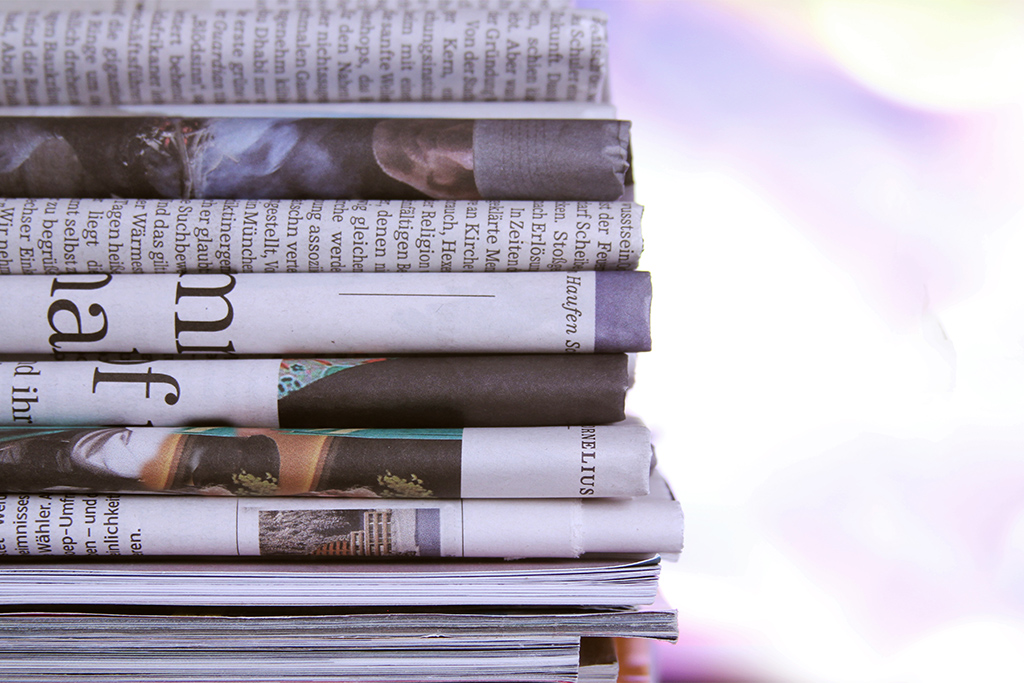 Argent in the News
Inside the deal for Sigma-Aldrich
30 December 2014
(St. Louis Business Journal)
Kirk McDonald, a senior research analyst with Clayton-based Argent Capital, said he doesn't anticipate sizable layoffs at Sigma-Aldrich's St. Louis operations.  "Sigma is regarded as a best in bread," he said, referring to the company's net profit margins – the second best in its peer group."
October 3, 2014  (Ben Unglesbee)
Mega-merger Rule No. 1: Don't forget your pants.
For three days as he made the rounds on Wall Street, television shows and meetings in St. Louis, Merck Chairman and CEO Karl-Ludwig Kley wore the same gray suit.
According to Securities and Exchange filings, Kley told Sigma-Aldrich employees at a "town hall"-style meeting the day after the deal was announced: "When I left for Chicago on Saturday morning, I had to leave early, and I'm a late riser … My wife had decided that I should wear a blue suit to be properly dressed up to the occasion, so I took what was hanging there, and I realized only in Chicago that I had forgotten the trousers. So, that is the reason why you see me in gray throughout. It is not representing my mood…"
Kley can be forgiven for forgetting his pants, as he was focused on the details of his company's $17 billion acquisition of Sigma-Aldrich Corp. On Sept. 22, Germany-based Merck KGaA agreed to buy all the outstanding shares of Sigma-Aldrich for $140 a share in cash, a 37 percent premium to Sigma's stock at the time. At the helm of the deal are two leaders who say they learned to trust each other during the courtship that unfolded over just a few months. Now, both men hold high hopes that their companies can complement each other. (Neither Kley nor Sigma-Aldrich CEO Rakesh Sachdev were available for interviews.)
Morgan Stanley & Co. is providing financial advice to Sigma-Aldrich in the deal, and Chicago-based Sidley Austin LLP is acting as legal adviser, according to a release from Sigma-Aldrich. Guggenheim Securities and J.P. Morgan are acting as financial advisers to Merck KGaA , and New York-based Skadden, Arps, Slate, Meagher & Flom LLP are providing legal advice.
The deal was signed by Sachdev and Kley, as well as Andreas Stickler, head of mergers and acquisitions for Merck, according to SEC filings. Also signing were Anthony O'Donnell and Paul O'Connor of Mario Finance Corp., a Delaware company and an indirect wholly-owned subsidiary of Merck.
Merck has said that bridge financing for the all-cash deal has already been secured. Financing for the purchase will be made through bank loans, bonds and cash from Merck's balance sheet.
At the town hall meeting, Sachdev — who was promoted from chief financial officer to CEO of Sigma-Aldrich shortly after the death of former CEO Jai Nagarkatti in 2010 — described his counterpart Kley as a principled, customer-driven executive able to withstand short-term pressures to service a long-term vision.
"You know, I've had the pleasure now of working with Karl for several weeks, as we have tried to put this together," Sachdev said. "And, you know, whenever you do something like this, it's very complex. There's some very difficult issues, and — but I can tell you, every time we have had that, we have found a solution… (Karl) approaches every decision with a matter of principles, and he truly believes in principles and values… which is why it has been easy."
Sachdev, 58, described the process as "easy," but joining two companies worth billions of dollars each is still a massive undertaking. Sachdev joked that people had been coming up to him and Kley and asking if they were getting enough sleep. "I know people are very sympathetic to myself and Karl," Sachdev said. "And I say, 'Well, here's the guy who probably hasn't slept at all," he said, referring to Stickler.
"When we met first, of course we looked at each other and didn't know how do we deal with the situation and what should we think of each other," Kley said. "You can imagine that neither for the one who approaches nor the one who is approached, this is the most comfortable situation you are in. We have decided to do this very professional (deal)… And then I went back, and I said, 'How can I judge it?' And then I wrote a letter at a certain stage; and then Rakesh called me.
"This was, I think, for me, the most valuable element in all of our encounters. He said, 'What are you doing? Why are you writing this letter? I have told you I will do this, and you are writing me a letter. There is no need. If I tell you something, I do it.'
"And that was the moment in me everything switched, and against many advices I got from my lawyer, and sometimes even from Andreas, I let go of things, which maybe in other transactions you do. So, a trust has developed between us, and if I say something, if Rakesh says something, we know we can build on what was said. That, for me, was a very peculiar, particular characteristic of our meeting and of this transaction," Kley said.
Kley, 63, would go on to describe the deal as "the most fortunate acquisition of my life." For the record, the least fortunate came shortly after Kley became chief financial officer for German airline Deutsche Lufthansa AG. The airline purchased the airline catering service Sky Chefs just months before the Sept. 11 attacks in 2001, and on Sept. 12 the company saw a substantial depreciation, Kley said. Before joining Lufthansa, Kley worked for Bayer AG for 16 years, including as head of corporate finance and investor relations.
In Sigma-Aldrich, Merck will get a company with 9,000 employees spread across 37 countries, with $2.7 billion in revenue in 2013, and a strong market presence in the U.S. and Asia. Sachdev has said that Sigma-Aldrich also brings to the table an industry-leading e-commerce platform that brings in 70 million visitors each year. And Sigma-Aldrich would have the backing of a deep-pocketed company in Merck, which has 39,000 employees in 66 countries, and which reported $13.5 billion in annual sales last year.
Merck, which began as a pharmacy in 1668, is already vested in the life science tools industry with its Millipore division. The unit, which has a facility in St. Charles, reported more than $3.2 billion in revenue last year. Adding Sigma-Aldrich would double that. The deal, which is expected to close in mid-2015, could generate $6.1 billion in annual life science revenue as well as a portfolio of 300,000 products.
The merger will diversify Merck's holdings, giving it a larger buffer against a pharmaceutical business that lives and dies by wonder drugs. Executives say it also would make Sigma-Aldrich a stronger company by adding more product offerings for customers.
Merck has said that Sigma-Aldrich will continue to have a "significant presence" in St. Louis after the merger, though executives have not commented specifically on the integration process. The company currently has 1,800 employees in St. Louis, according to Karen Miller, vice president of corporate development and communications at Sigma Aldrich.
Kirk McDonald, a senior research analyst with Clayton-based Argent Capital, said he doesn't anticipate sizable layoffs at Sigma-Aldrich's St. Louis operations. "Sigma is regarded as a best in breed," he said, referring to the company's net profit margins — the second best in its peer group. "That's why Merck wants them. Really, (Sigma-Aldrich) is just an absolute machine. It's really a merger about growth… rather than synergies."
"While this is not the deal we had expected, it appears to be an attractive outcome for (Sigma-Aldrich) shareholders," said Jeff Elliott, a researcher with Baird Equity research, in a note. He added: "After missing out on the LIFE deal" — a reference to Sigma-Aldrich's reported pursuit of Life Technologies Corp., which ultimately fell through — "we believe (Sigma-Aldrich) felt compelled to do something, although we'd been expecting them to acquire, not be acquired."
Dmitry Silversteyn, an analyst with Longbow Research, told the Business Journal after the deal was announced that it was "more generous than I would have thought possible or reasonable… Merck looks like they are pre-paying for five or 10 years of stock growth."
St. Louis connection
Sigma-Aldrich's history in St. Louis goes back to the company's beginnings in 1934, when brothers Aaron Fischer and Bernard Fischlowitz, both chemical engineers, founded a small consulting firm that became the parent company of Sigma Chemical Company.
Their company, Midwest Consultants, worked with St. Louis businesses to make specialty products like cosmetics, shoe dressings, and adhesive and ink for cardboard packages. During World War II, it manufactured ammunition components, and felt and paper parts for signal flares.
Lou Berger, a biochemist at Washington University, helped steer the company into the biochemical field by suggesting it manufacture products based on ATP, a form of energy naturally produced in animals and required in large quantities by biomedical researchers. In 1975, the company merged with Aldrich Chemical Co., a maker of research chemicals founded by Alfred Bader.
During the next four decades, Sigma-Aldrich went on a global growth spurt, acquiring several international firms in the process. By 2000, it hit $1 billion in sales and had 6,000 employees in 33 countries.
With its St. Louis roots and consistent performance, the company has long been a staple for the city's investors and savers.
"I run into people that work there or people that are in their 60s and they might have bought the stock in 1990 and held onto it," said Kirk McDonald, a senior research analyst with Clayton-based Argent Capital. "It traded very little for a company of its size… Once you got that stock you tended to hold onto it for years and years."
Among the major stockholders are Sigma-Aldrich's executives. Board directors Dean Spatzand J. Pedro Reinhard, chairman Barrett Toan, executive vice president of the company Franklin Wicks and CEO Rakesh Sachdev, together held more than 175,000 shares of common stock.