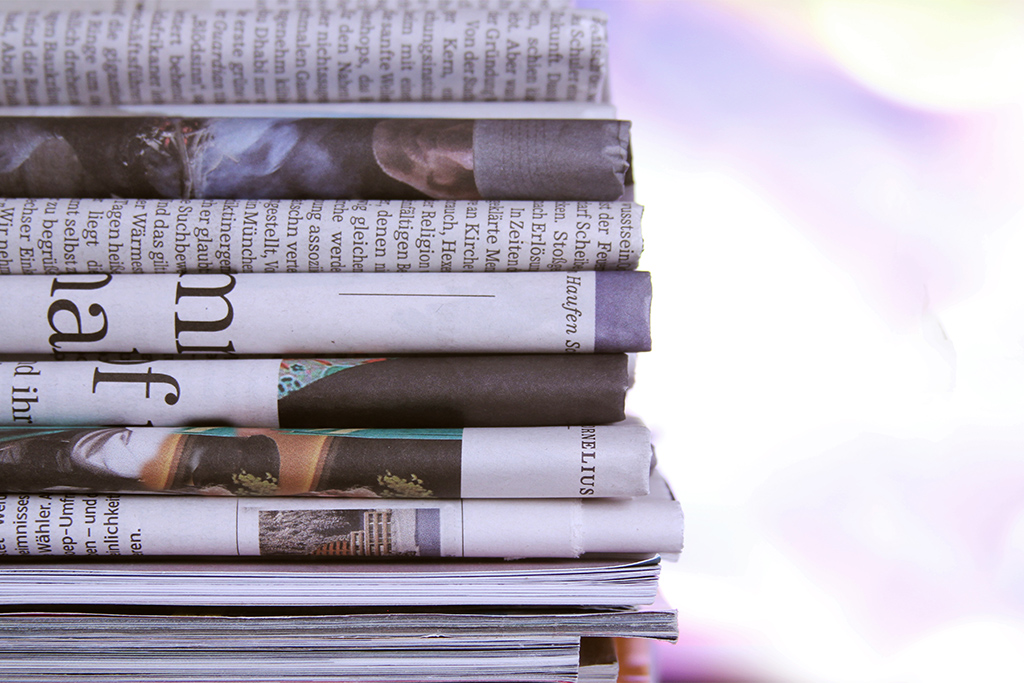 Argent in the News
St. Louis' Stifel millionaires: 'I just kept buying the stock'
30 April 2015
(St. Louis Business Journal)
"They didn't have exposure to collateralized mortgage-backed securities," said Ken Crawford, an Argent Capital Management analyst. "They didn't own the stuff that went to zero, and their balance sheet remained strong. When they got the opportunity to make acquisitions, they were the only bidder in the room."
April 24, 2015 (Greg Edwards)
John Russell lives the comfortable life of the millionaire he is. He has a residence on the 25th floor of the Chase Park Plaza, a home in Colorado and what he describes as a pied-à-terre in New York City. He contributes to and serves on the boards of Opera Theatre of Saint Louis and Shakespeare Festival St. Louis. He is chairman of Brightpoint Health, a New York nonprofit that provides health services to the homeless with a $75 million annual budget, 700 employees and 14 clinics.
The source of his wealth and lifestyle? Stifel Financial Corp. stock.
A Stifel senior vice president and Clayton branch manager, Russell, 57, has been stockpiling it for years. "It's given me independence," he said.
Russell is one of many St. Louisans who have enjoyed the financial success of Stifel in the last 18 years. In 1996, the last full year before Ron Kruszewski took the top job at the brokerage, the company had about 700 employees, $110 million in revenue, a $3.4 million annual profit and market capitalization of $40 million. In 2014, it had more than 6,000 employees, revenue of $2.2 billion, a $210 million in core profit from continuing operations, and a market cap of more than $3.7 billion — 100 times larger. In 1996, Stifel stock closed at as little as $1.90 a share, adjusted for dividends and splits. So far this year, it has closed at as much as $57.28 a share — almost 30 times higher. The company has had 19 straight years of record revenue.
Along the way, many St. Louis investors have made millions, donated millions to charitable causes and invested in other community endeavors, such as Webster University, the University of Missouri – St. Louis and the National Blues Museum. Stifel money also helped keep the Blues hockey franchise in St. Louis.
Mark Riordan, 55, a senior vice president of investments in O'Fallon, Missouri, joined Stifel in 1984 and made millions through persistence. "Even after the market crash in 1987, I said I am going to stay in this business," he said. "I started with nothing, and I just kept buying the stock." He lives on two acres in the Lake Forest subdivision in St. Charles, has put three children through college and paid for two weddings, and is one of the top contributors to the St. Cletus Catholic Church endowment. He also serves on the boards of The Center for Head Injury Services and Sts. Joachim & Ann Care Service, both of which he supports with contributions.
"Few people get the opportunity to build wealth like we did," Riordan said. "It has afforded me the opportunity to live a lifestyle I never thought possible."
Consider this fact alone: 35 percent of the company's stock is owned by employees — a total of $1.3 billion at current prices — and 20 percent of them work in St. Louis. Twenty-two top Stifel executives and directors owned a total of $166 million in stock, including $50 million owned by Kruszewski, as of April 2014, the most recent proxy filing. Shares for the 22 are worth $195 million at the current price. On top of that, Stifel insiders have sold more than $113 million in stock since 1997, according to Business Journal research.
"If you are going to build wealth, and a sustainable company, the wealth has to be built with your shareholders, and if they are your employees, all the better," Kruszewski, Stifel's chairman and CEO, said. The key is attracting and keeping talented people, he said, and all employees who can afford it take part of their pay in stock.
Many of those people have been added through acquisitions — 16 major acquisitions since 2005. "Ron sharpens his pencil as well as anyone I've seen in the business," said Joe Stieven, who owns Stieven Capital Advisors. "He stays focused on his analysis and keeps his emotions in check."
Stifel seeks companies with strong and stable management and top executives who are willing to stay and, in turn, accumulate company stock. Acquisitions accounted for 54 percent of growth since 2005, and organic growth accounts for the rest, according to Stifel research.
Stifel employees, executives and directors are paid in part in stock, and many of the company's acquisitions have been largely in stock, said John Dubinsky, president and chief executive of Westmoreland Associates and a Stifel director since 2003. "The key to Stifel's success has been to expand the number of partners," he said. "They have an interest in the success of the company and its stock price."
Another director, Joe Schlafly, who is a senior vice president in his 35th year at the firm, said, "For a lot of the employees who have been alongside, it's been a very rewarding experience."
Neal Burkmeyer, 66, who retired this year as CFO of Stifel, Nicolaus & Co. and a senior vice president of Stifel Financial Corp., said Kruszewski started the Stifel Wealth Accumulation Plan when he arrived in 1997, putting 5 percent to 15 percent of employee bonuses in Stifel stock, with a 5 percent company match. "'One day you will thank me for this,' he said," Burkmeyer recalled, "and I have thanked him every year."
How did Stifel continue to post record revenue year after year, even through the real estate market collapse and recession? "They didn't have exposure to collateralized mortgage-backed securities," said Ken Crawford, an Argent Capital Management analyst. "They didn't own the stuff that went to zero, and their balance sheet remained strong. When they got the opportunity to make acquisitions, they were the only bidder in the room."
George "Bert" Walker, who joined Stifel in 1976, was chairman when Kruszewski was hired and later served as U.S. ambassador to Hungary, has made considerable charitable contributions as a result of his Stifel investments, including $10 million to Webster University, where the George Herbert Walker School of Business & Technology is located.
"There are a lot of us who have been very fortunate and benefited," Walker said. "My wife and I do not have some of the concerns we had 20 years ago. In addition, we are able to share some of the good fortune that has come our way."
Stieven, who started the financial industry practice at Stifel, Nicolaus & Co. before launching Stieven Capital in 2005, donated more than $1 million to the University of Missouri-St. Louis last year. "Stifel, under Ron's leadership, has been one of the most successful broker dealers in the United States. Period," he said. "The benefits to the community that have arisen out of that success are too numerous to count."
Many employees have been able to retire early, or unusually comfortably, thanks to their stock. "I hate it when people come into my office and ask to close the door. I know they are going to retire because of their Stifel stock," said Jim Zemlyak, co-president and chief financial officer, who held shares worth $34 million as of April 2014.
Other insiders with large holdings as of April 2014 included Richard Himelfarb, Stifel vice chairman, with $12.8 million in shares; Thomas Mulroy, co-president, with $10.8 million; Thomas Michaud, president and CEO of Keefe, Bruyette & Woods, a Stifel acquisition, with $8.9 million; Victor Nesi, co-president, with $7.8 million; and Ben Plotkin, vice chairman, with $7.3 million. Keep in mind, those shares — if they still hold them, as well as any additional shares they have acquired — are worth 15 percent more at current trading prices.
Scott McCuaig — who retired as president of Stifel, Nicolaus & Co. in 2011 at age 62 and had stock worth $22 million in February 2010, according to a proxy filing — has been a significant contributor to Epworth Children and Family Services and Whitfield School. He is a major contributor and driving force behind the National Blues Museum downtown, for which he said $13 million has been raised. He and Jimmy Johnson, a Stifel financial adviser in Frontenac, were instrumental in keeping the Blues hockey franchise here as members of its ownership group, with a minimum investment of $1 million.
"Four years ago I told Kruszewski, 'The good news is we've done so well with the Stifel stock that I can retire. The bad news is you have to figure out what to do without me,' and they've done just fine," McCuaig said. "It was the increase in the price of Stifel stock that made it all possible."
Kenny Blumberg, 63, was hired 36 years ago to start up Stifel's first in-house printing plant and recently retired as director of corporate service purchasing — investing in company stock all the while. "I had shares even when the company was privately owned, before it went public in 1983," he said. These days he's playing golf and traveling.
Mike Mount, 67, worked at Stifel 45 years, retiring in November as a senior vice president and manager of branch office administration. "I bought Stifel stock for years," he said. "When the company went public, there were splits and stock dividends, and all of us longtime employees benefited." His financial situation hasn't changed him much. He still lives in the same South City home, 10 minutes from the office, though he meets friends more often for lunch because now he has the time, and contributes more to charity. "I could have retired a lot sooner, but I liked my work," he said.
Largest Stifel insider shareholders
Individuals listed in Stifel Financial filings with the SEC. Market value is determined by the stock owned and share price at market close as of April 30, 2014, unless otherwise noted.
Ron Kruszewski, $49,963,830
James Zemlyak, $34,255,658
Scott McCuaig*, $22,007,178
Richard Himelfarb, $12,771,484
Thomas Mulroy, $10,813,832
Thomas Michaud, $8,915,531
Thomas Weisel, $8,043,177
Victor Nesi, $7,816,109
Ben Plotkin, $7,293,641
George "Bert" Walker III*, $6,526,137
Robert Lefton*, $3,294,863
Charles Dill, $3,242,096
Bruce Beda, $3,200,518
James Oates, $2,936,034
Frederick Hanser, $2,651,298
John Dubinsky, $2,415,671
Walter Imhoff*, $2,336,583
Alton Irby III, $1,429,572
Robert Baer*, $1,197,074
Michael W. Brown, $1,160,691
Kelvin Westbrook, $1,117,101
*McCuaig, 2/26/10; Walker, 4/11/03; Lefton 4/26/2013; Imhoff, 4/7/06; Baer, 4/27/09
Source: Securities & Exchange Commission