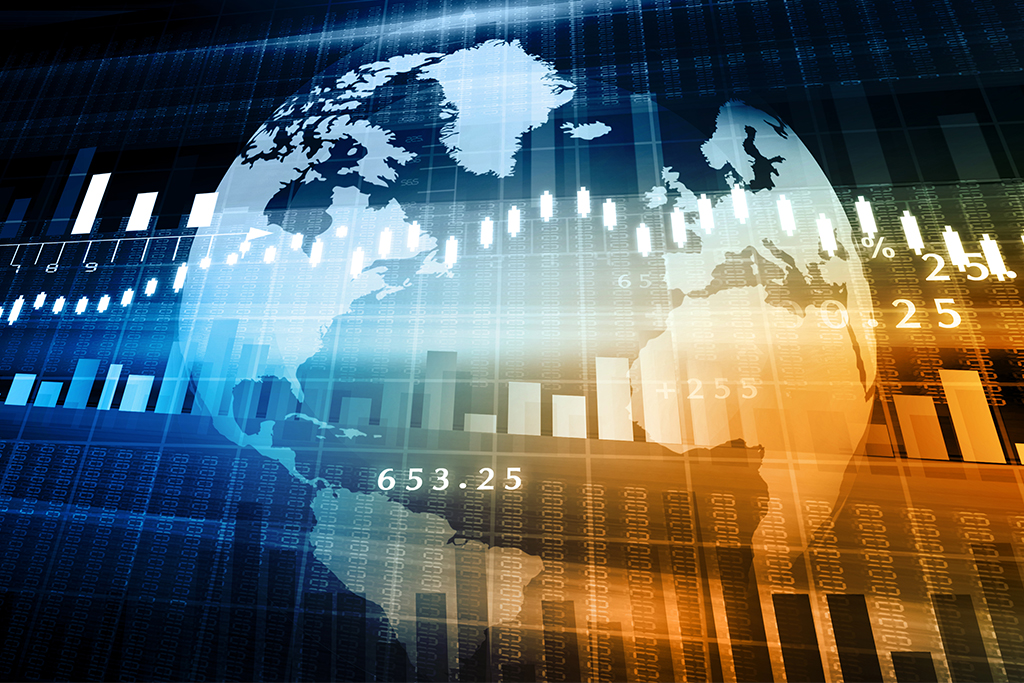 Weekly Investor
Weekly Investor – May 26, 2015
08 June 2015
All About Earnings
U.S. equity markets ended last week in positive territory.  However, markets were little changed after Federal Reserve Chairwoman Janet Yellen stated that she intends on raising rates this year should the economy continue to strengthen. U.S. economic data was mixed for the week.  Manufacturing PMI growth slowed for the second straight month and while April housing starts rose to a seven year high, existing home sales fell by 3.3%.  Earnings season continued and a number of retailers missed expectations amid weaker U.S. sales growth and foreign exchange headwinds.  Looking ahead to this week, durable goods orders and the second reading of first quarter GDP will be key economic data points for investors.  While the first quarter of earnings season is almost in the books, S&P 500® Index earnings have maintained a positive growth rate despite an initial stumble entering earnings season.
The S&P 500® was up 0.2% for the week.  The top-performing sectors in the S&P 500® Index included Health Care (0.9%) and Technology (0.5%), while bottom-performing sectors included Basic Materials (-0.8%) and Consumer Staples (-1.1%). In the fixed-income market, the 10-year Treasury yield was up during the week, ending at 2.2%.
We continue to seek those companies possessing identifiable catalysts, and focusing on those stocks with favorable odds.
---
Favorable Odds
ON Semiconductor Corp. (ONNN) designs, manufactures and markets semiconductor components for electronic systems and products worldwide. ONNN was founded in 1999 and is headquartered in Phoenix, AZ.
ONNN is well positioned to benefit from increasing electronic components needed to power safer, smarter connected cars over the next few years. ONNN recently acquired Aptina, a smaller peer. Through the acquisition ONNN now generates over 30% of its revenue from the auto industry. We believe this market will only grow for ONNN as the number of sensors and cameras on cars increase. Additionally, industrials are another area of potentially explosive growth for the company. We believe the growth of connected devices, stemming from the "internet of things" can lead to robust sales and profit growth for ONNN. Finally, shares of ONNN are currently trading at a discount to peers. For these reasons, we have added ONNN to our portfolio as we believe ONNN possesses favorable odds.
Top 10 Equity Holdings
---
.
Electronic Arts, Inc.
5.6%
Google, Inc.
5.0%
Skyworks Solutions
4.6%
Teva Pharmaceutical
4.3%
CBS Corporation
4.0%
Broadcom Corporation
3.8%
Danaher Corp.
3.8%
ON Semiconductors
3.7%
Lincoln National
3.5%
Post Holdings, Inc.
3.4%
This newsletter presents selected recommendations from portfolio managers of Argent Capital Management LLC, a registered investment advisor. Opinions reflect the portfolio manager's judgment on the date above and are subject to change. A list of stocks recommended by Argent is available upon request. You should not assume that these recommendations are or will be profitable. In the course of it's business, Argent's client accounts may be buying and selling these stocks.