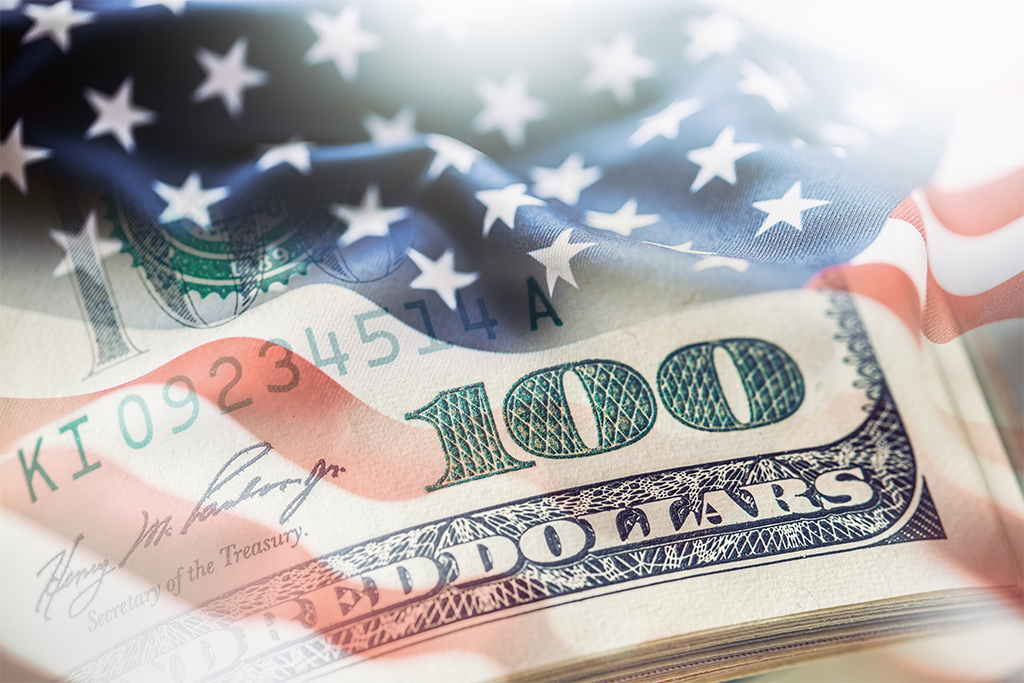 Weekly Investor
Weekly Investor – August 31, 2015
01 September 2015
Fundamentals Remain Positive for U.S. Economy
U.S. equity markets experienced continued turbulence last week. The S&P 500® Index briefly entered correction territory, defined as a 10% decline from a recent peak, as investors continued to sell before the index recovered to end the week higher. Fears of slowing Chinese growth and its impact on the global economy led the sell-off. However, markets rebounded after China's central bank moved simultaneously to cut interest rates and lower bank's reserve requirements.   Good news out of the U.S. also helped ease worry. Durable goods orders increased by the most since 2014 and New York Federal Reserve President William Dudley announced that a September rate hike is less likely due to the recent volatility and concerns abroad. Finally, second quarter Gross Domestic Product (GDP) was revised higher to 3.7%, beating expectations of 3.2% and providing investors with confidence in the U.S. economy.   In stock news, Argent holding, Schlumberger (SLB) agreed to purchase equipment maker Cameron International Corp. for $14.8 billion, creating one of the world's largest oilfield service and equipment providers. Despite increased volatility and uncertainty, the fundamentals for a bull market remain intact. While slowing growth in emerging economies does impact the U.S., improvement in domestic housing and labor markets are positive for the economy and consumer.
The S&P 500® was up 0.9% for the week. The top-performing sectors in the S&P 500® Index included Energy (3.6%) and Technology (3.1%), while bottom-performing sectors included Financials (-0.5%) and Utilities (-4.3%). In the fixed-income market, the 10-year Treasury yield was down during the week, ending at 2.2%.
We continue to seek those companies possessing identifiable catalysts, and focusing on those stocks with favorable odds.
---
Change in Strategy
Electronic Arts Inc. (EA) develops, markets, publishes and distributes game software content and services for video game consoles, personal computers, mobile phones, tablets and electronic readers as well as the Internet. EA sells its products through mass market retailers, electronics specialty stores and game software specialty stores worldwide. EA was founded in 1982 and is headquartered in Redwood City, CA.
EA is currently undergoing a strategy change focused on improving its return profile. We agree with EA's strategy and see significant room for improved profitability within the company.   The improved profitability should lead to increased earnings power, which we believe is currently underestimated by Wall Street. In addition, EA is positioned to benefit from the next generation video game cycle, providing a tail wind to its traditional console business and complimenting EA's growing digital business. We believe EA offers favorable odds to our clients and therefore have added EA to our portfolio.
Top 10 Equity Holdings
---
.
Google, Inc.
6.0%
Post Holdings, Inc.
54%
Teva Pharmaceutical
4.7%
Electronic Arts, Inc.
4.0%
Skyworks Solutions
4.0%
Danaher Corp.
3.9%
ConAgra Foods, Inc.
3.8%
Expedia, Inc.
3.4%
F5 Networks, Inc.
3.4%
Allergan plc
3.3%
This newsletter presents selected recommendations from portfolio managers of Argent Capital Management LLC, a registered investment advisor. Opinions reflect the portfolio manager's judgment on the date above and are subject to change. A list of stocks recommended by Argent is available upon request. You should not assume that these recommendations are or will be profitable. In the course of it's business, Argent's client accounts may be buying and selling these stocks.