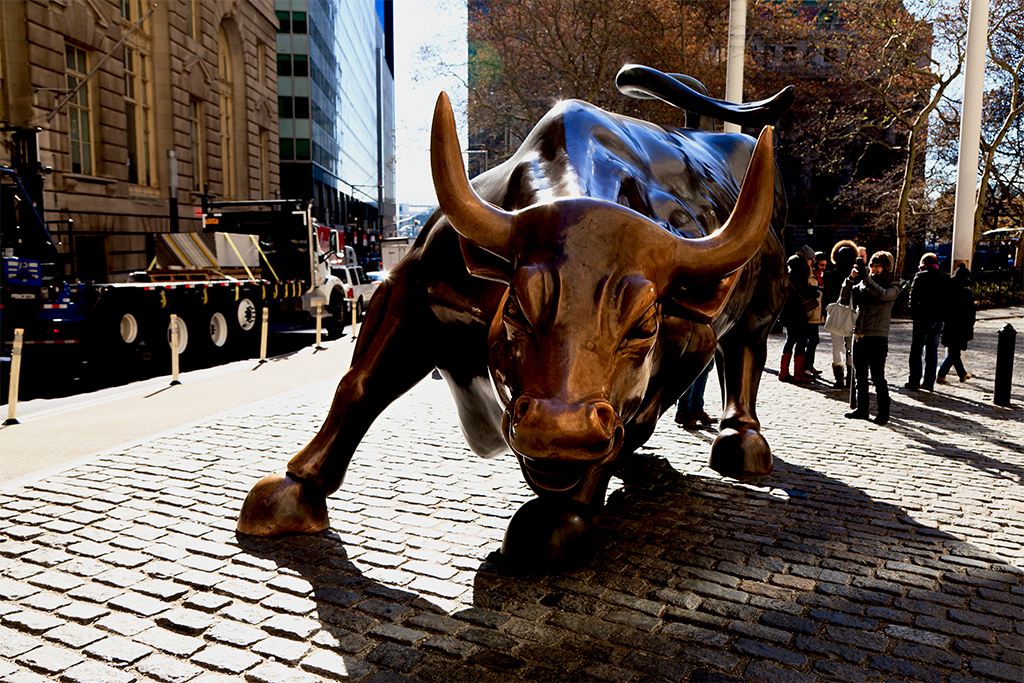 Weekly Investor
Weekly Investor – November 9, 2015
10 November 2015
Focus Back on the Fed
Equity markets gained last week as investors weighed corporate earnings and potential higher interest rates after a strong October employment report. With more than 88% of S&P 500 components having reported, around 74% have topped earnings estimates, while only 44% have beaten revenue forecasts. Corporate profits tied to the consumer have fared better than those tied to the industrial economies as a continued slide in commodity prices and excess capacity abroad has crimped demand for capital goods. Earnings are projected to decline by 3.8% for the third quarter as a whole. However, after excluding the energy sector, earnings are expected to increase by 2.7%.
In economic news, the U.S. economy added 271,000 jobs in October, outpacing expectations by a wide margin. The unemployment rate fell to 5%, a seven-year low. Fed funds futures are now pricing in a 68% chance of a December rate hike, up from 56% before the jobs report. With earnings season nearly complete, investor focus will turn to the Federal Reserve's December meeting, which could be the first rate hike in nearly ten years.
The S&P 500® was up 1.0% for the week. The top-performing sectors in the S&P 500® Index included Financials (2.7%) and Energy (2.4%), while bottom-performing sectors included Telecommunications (-1.6%) and Utilities (-3.6%). In the fixed-income market, the 10-year Treasury yield was up during the week, ending at 2.3%.
We continue to seek those companies possessing identifiable catalysts, and focusing on those stocks with favorable odds.
---
Favorable Odds
ON Semiconductor Corp. (ONNN) designs, manufactures and markets semiconductor components for electronic systems and products worldwide. ONNN was founded in 1999 and is headquartered in Phoenix, AZ.
ONNN is well positioned to benefit from increasing electronic components needed to power safer, smarter connected cars over the next few years. ONNN recently acquired Aptina, a smaller peer.  Through the acquisition ONNN now generates over 30% of its revenue from the auto industry.  We believe this market will only grow for ONNN as the number of sensors and cameras on cars increase.  Additionally, industrials are another area of potentially explosive growth for the company.  We believe the growth of connected devices, stemming from the "internet of things" can lead to robust sales and profit growth for ONNN. Finally, shares of ONNN are currently trading at a discount to peers.  For these reasons, we have added ONNN to our portfolio as we believe ONNN possesses favorable odds.
Top 10 Equity Holdings
---
.
Alphabet, Inc. (Google, Inc.)
6.7%
Post Holdings, Inc.
5.0%
Electronic Arts, Inc.
4.1%
Danaher Corp.
4.1%
Expedia, Inc.
3.8%
Skyworks Solutions
3.8%
ConAgra Foods, Inc.
3.6%
LinkedIn Corporation
3.6%
Lincoln National
3.4%
JP Morgan Chase & Co.
3.3%
This newsletter presents selected recommendations from portfolio managers of Argent Capital Management LLC, a registered investment advisor. Opinions reflect the portfolio manager's judgment on the date above and are subject to change. A list of stocks recommended by Argent is available upon request. You should not assume that these recommendations are or will be profitable. In the course of it's business, Argent's client accounts may be buying and selling these stocks.