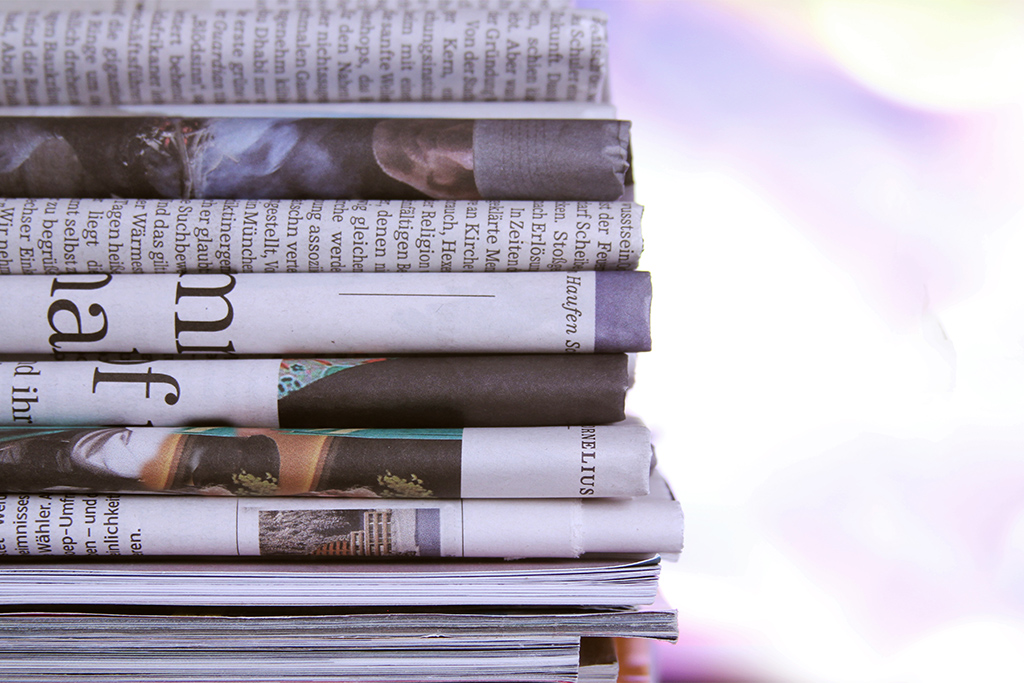 Argent in the News
Record M&A means serious business for dealmakers
25 January 2016
(St. Louis Business Journal) 
A fear is that a peak in M&A tends to precede a steep stock marker decline. "I agree with the historic premise. In the past I believe companies were reaching for growth, had little or no means to grow organically, so resorted to M&A," said Ken Crawford, a portfolio manager at Argent Capital Management in Clayton. "I think it is different today for a number of reasons."
January 15, 2016 (Greg Edwards)
In a record year for mergers and acquisitions globally and in the U.S., St. Louis dealmakers joined the fun. "2015 was an extremely busy year for us at Greensfelder, and we collectively closed more deals than I anticipated a year ago,"said Vince Garozzo, president of Greensfelder, Hemker & Gale, whose lawyers helped close about 50 transactions here and elsewhere. "We experienced 2015 to be very seller friendly especially in competitive deals, for example, deals marketed by investment bankers."
In St. Louis, 77 businesses were sold in 2015, compared with 83 in 2014, and 132 businesses made acquisitions in 2015, compared with 117 in 2014, said John Hull, managing director of The Fortune Group, which tracks them. Two drivers were low interest rates and buyers sitting on large amounts of investable capital, he said, and 2016 is off to a good start.
Clayton Capital Partners closed 12 deals in 2015, including eight that involved local buyers or sellers, CEO Kevin Short said, similar to its pace in 2011 through 2014. "We are going into 2016 with the largest number of deals we've ever started a year with," he said.
Deals announced worldwide had an estimated value of $4.3 trillion, up from $3.3 trillion in 2014, Mergermarket reported. The U.S. was the biggest driver, with 4,786 deals worth $1.97 trillion, up from $1.4 trillion in 2014. Other estimates put the volume even higher, as much as $5 trillion globally, according to Dealogic.
The BKD accounting firm office in St. Louis worked on more than 30 deals, with about a third of them involving local buyers or sellers, Chris Dalton, managing director of transaction services, said. "There was an abundance of capital sources available to fuel the transactions — cash, equity, senior lenders, mezzanine debt, etc.," he said.
Big deals in St. Louis announced or closed in 2015 included the sale of Sigma-Aldrich to Germany-based Merck KGaA for $17 billion, Centene's purchase of Health Net for $6.8 billion, and a flurry of purchases by cereal maker Post Holdings, including Malt-O-Meal maker MOM Brands for $1.15 billion. Two of the biggest deals last year had historical roots in St. Louis: Anheuser-Busch InBev's purchase of SABMiller for $117 billion, and Charter Communications' purchase of Time Warner Cable for $78.7 billion.
Smaller deals consolidated banks in St. Louis, among them: First Busey Corp's purchase of Pulaski Bank, Great Southern Bancorp's purchase of Fifth Third Bank branches, Royal Banks of Missouri's purchase of Frontenac Bank and Lindell Bank & Trust's purchase of Concord Bank. As for 2016, Garozzo said, "I do sense that deal multiples may have reached a level causing strategic and financial buyers to pause." Still, he said he sees a lot of companies owned by baby boomers who are considering selling in a market with improving sale prices.
A fear is that a peak in M&A tends to precede a steep stock marker decline. "I agree with the historic premise. In the past I believe companies were reaching for growth, had little or no means to grow organically, so resorted to M&A," said Ken Crawford, a portfolio manager at Argent Capital Management in Clayton. "I think it is different today for a number of reasons."
One difference, he said, is that company valuations are not too high. Another is that world economies are not at a peak — China is slowing, for example — which means there are opportunities for organic growth. "Finally, I would point to the continued strong balance sheets of most U.S. companies," he said. "With low borrowing costs and ample cash on the balance sheet, a company interested in making an acquisition could, so there is no reason to think 2015 is a peak."
U.S. M&A Values
YEAR AMOUNT
2015
   $1.97 trillion
2014
   $1.40 trillion
2013
   $903 billion
2012
   $870 billion
2011
   $837 billion
2010
   $729 billion
2009
   $690 billion
Source: Mergermarket