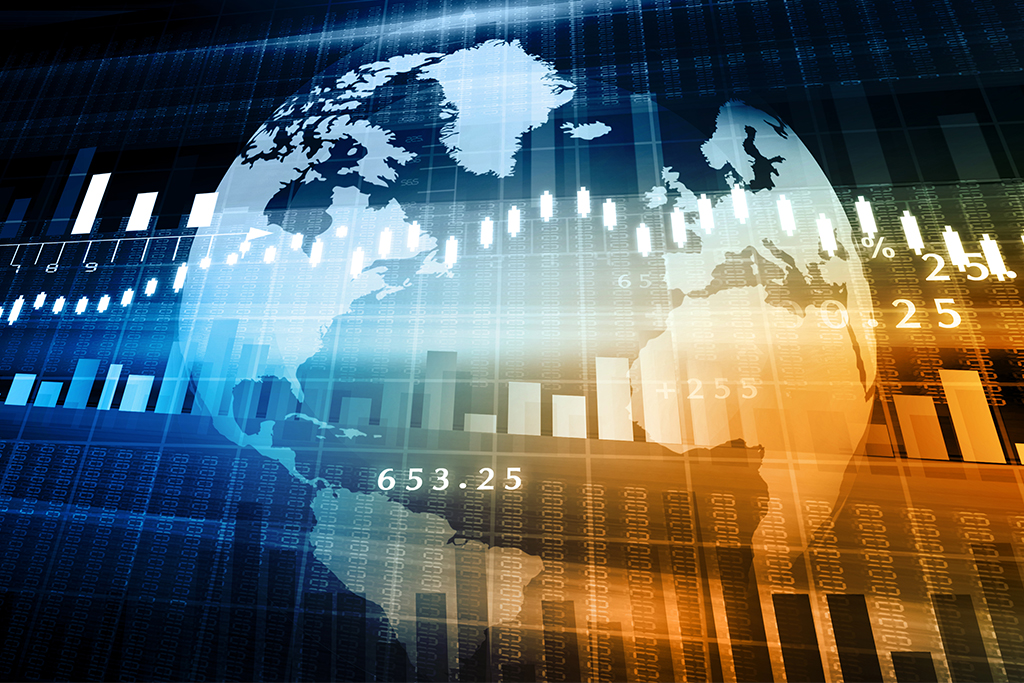 Weekly Investor
Weekly Investor – February 29, 2016
29 February 2016
Investors Leap into a New Week
U.S. equity markets ended the week in positive territory. Stocks advanced on strong durable goods orders and stabilizing oil prices.  Durable goods increased by 4.9% in January, calming investor fears over weak global demand, a strong dollar and decreasing commodity prices.  With earnings season nearly in the rear view mirror, investors are cautious.  Nearly 75% of S&P 500® Index companies beat earnings estimates but only 46% beat sales expectations.  The S&P 500 is set to post declining earnings for the third straight quarter with earnings projected to decline 3.7% in the fourth quarter.  However, results were better than the initial estimate of a 7% drop.  As investors leap into this week, they will be carefully paying attention to market-moving events including Super Tuesday election results, ISM Manufacturing data and non-farm payroll numbers.
The S&P 500® Index was up 1.6% for the week. The top-performing sectors in the S&P 500® Index included Basic Materials (3.1%) and Consumer Discretionary (2.8%), while bottom-performing sectors included Energy (0.4%) and Utilities (-0.1%). In the fixed-income market, the 10-year Treasury yield was even during the week, ending at 1.8%.
We continue to seek those companies possessing identifiable catalysts, and focusing on those stocks with favorable odds.
---
Favorable Odds
Fastenal (FAST) is an industrial distribution company that was founded in 1967 and is headquartered in Winona, Minnesota. FAST distributes parts and supplies for industrial and construction end markets, selling through both retail and wholesale channels. Originally a metal fasteners manufacturer and supplier, the company has since diversified into supplying a variety of products including fasteners, screws, nuts and bolts as well as maintenance and repair products.
FAST enters 2016 with a new CEO, the company's former CFO, Dan Florness. Florness and his management team intend to focus on several new growth initiatives to increase sales growth. FAST has planned new store openings to add to its retail base and have several wholesale initiatives surrounding its vending and onsite product divisions.  With a new management team looking to maintain sales momentum and restore the company's historical premium to the market valuation, we believe FAST offers favorable odds for our portfolio.
Top 10 Equity Holdings
---
.
Alphabet, Inc. (Google, Inc.)
7.2%
Post Holdings, Inc.
6.2%
Danaher Corp.
4.3%
Masco Corporation
4.2%
ConAgra Foods, Inc.
4.2%
Baxter International Inc.
3.9%
C.H. Robinson Worldwide
3.4%
CBS Corporation
3.4%
Red Hat, Inc.
3.4%
Allergan plc
3.4%
This newsletter presents selected recommendations from portfolio managers of Argent Capital Management LLC, a registered investment advisor. Opinions reflect the portfolio manager's judgment on the date above and are subject to change. A list of stocks recommended by Argent is available upon request. You should not assume that these recommendations are or will be profitable. In the course of it's business, Argent's client accounts may be buying and selling these stocks.