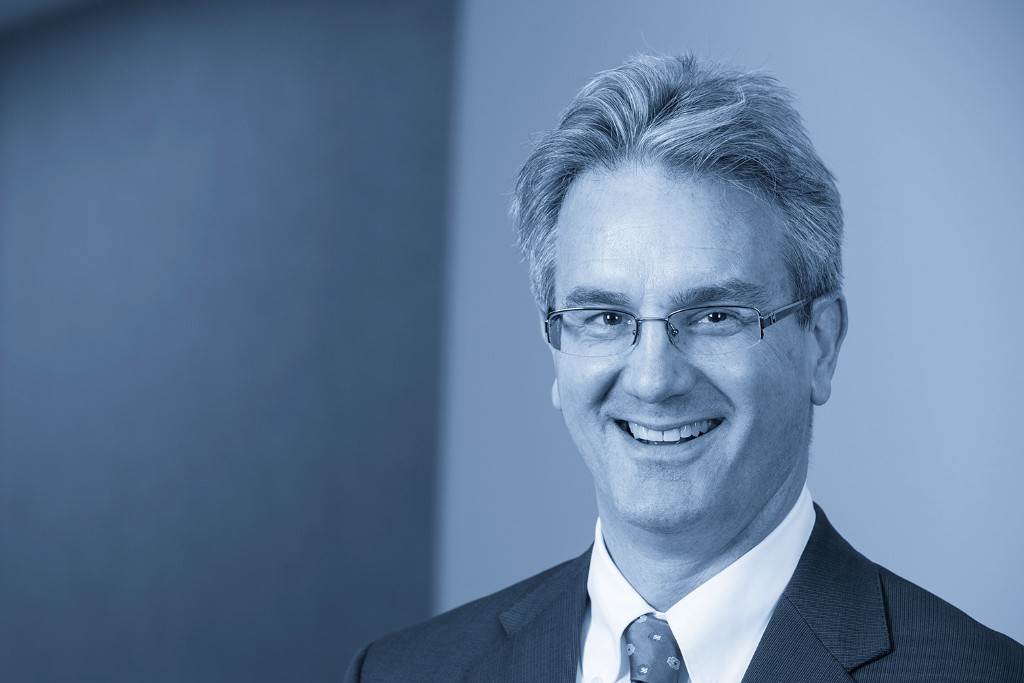 Large Cap Growth
Large Cap Commentary – February 2016
10 March 2016
March is supposed to be in like a lion, out like a lamb. I guess investors get confused when we have a leap year and a leap month because the lion came a month early.  The beginning of February stole a painful page from January, but its end was much easier to tolerate.  While it is always tricky to assign a bottom or top to a particular event, Jamie Dimon, the CEO of JP Morgan (JPM), may have helped the market on February 12, 2016.  He reached into his pocket and bought $26 million of JPM stock.  Thank you, Jamie.
Rather than relying on the goodwill of others, like Jamie Dimon, we seek internal catalysts. Ideally, we believe internal catalysts allow management teams to have more control to affect positive change.   Mattel, Inc. (MAT), a popular toy manufacturer, is one such company we recently added to our Large Cap portfolio. While MAT is not a high flying growth stock, it possesses the attributes we believe represent favorable odds for our clients.
To set the stage, MAT had a problem. The charts below, from top to bottom, show MAT's sales per share, profit margin and then earnings per share, respectively.  As you can see, MAT used to be a nicely growing and profitable company, one which drove earnings per share in an admirable and upward direction.  Those results worsened considerably.  That deterioration caught the attention of Jana Partners, an activist investor.  Jana orchestrated a change in management, bringing in a new CEO and CFO, amongst other executives.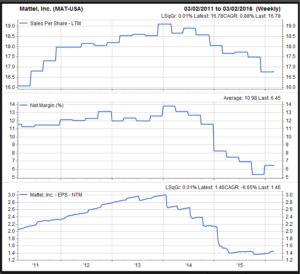 MAT's new management represented a positive change for Argent and in our eyes, the profit gap represented opportunity. Additionally, a dividend yield of nearly 5%, combined with strong cash flow, represented a degree of downside protection.  Finally, comments by MAT's new executive team that they were committed to both growth and improved profitability indicated to us that the new management "got it."
What we needed from there was confirmation that MAT's new strategy was yielding results. We received this news on February 01, 2016 when the company reported better than expected sales.  This was the first time MAT had exceeded expectations in over two years.  In addition, the company guided to above consensus sales and earnings for 2016.  With positive change, new management and a compelling valuation – keys tenants to our investment process – we added the stock to our portfolio.
While it is early in the change process for MAT, the enthusiasm surrounding the new Barbie line was encouraging and we can hardly wait for the roll out of the new Ken doll!
Ken Crawford,
Senior Portfolio Manager
Past performance is no guarantee of future results. Views expressed herein represent the opinion of the portfolio manager as of the date above and are subject to change. The information provided in this report should not be considered a recommendation to purchase or sell any particular security. You should not assume that investments in any securities within these sectors were or will be profitable. A list of stocks recommended by Argent in the past year is available upon request.