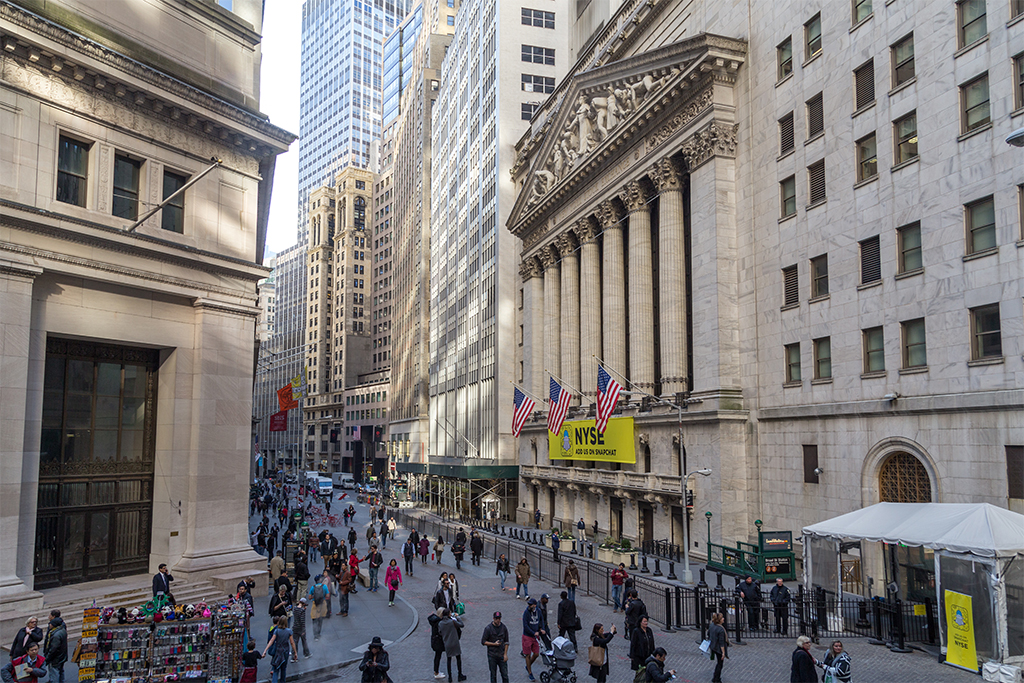 Weekly Investor
Weekly Investor – April 4, 2016
05 April 2016
Earnings Season Begins
U.S. equity markets ended the week in positive territory and the S&P 500® Index returned 1.8%. Positive returns were mostly driven by dovish statements by Federal Reserve Chairwoman Janet Yellen.  Yellen signaled that global economic risks will cause the Fed to proceed cautiously in considering any possible 2016 rate increases.  On Wednesday alone, the S&P 500 rose 0.90%, almost half of last week's gains in response to Yellen's comments.  Volatility continued within the energy sector as the US West Texas Intermediate Oil index dropped more than 3%, settling at $36.79 per barrel.  However, gold continued rising and prices were up nearly 17% over the first quarter of 2016.  Looking ahead to this week, investors will begin another round of earnings season and hope for good news from Corporate America!
The S&P 500® Index was up 1.8% for the week. The top-performing sectors in the S&P 500® Index included Technology (2.7%) and Consumer Staples (2.6%), while bottom-performing sectors included Telecommunications (0.8%) and Energy (-1.3%). In the fixed-income market, the 10-year Treasury yield was down during the week, ending at 1.8%.
We continue to seek those companies possessing identifiable catalysts, and focusing on those stocks with favorable odds.
---
Beneficiary of Strong Housing Market
Masco Corporation (MAS) manufactures and distributes home improvement and building products. Products include faucets, cabinets, architectural coatings and windows.  MAS distributes these products through home improvement retailers and wholesalers as well as directly to homebuilders.
With well-known brands like Behr paints, Delta faucets, and KraftMaid cabinets, we believe that MAS is well positioned to grow profitability, especially in the strong US housing market. In addition, MAS recently has concluded a strategic review of its operations, which resulted in the spin-off of its installation business, cost cutting in the corporate office, restructuring of the cabinets business and a detailed three year segment business plan with clear targets. We believe these actions address problems that have plagued MAS in the past. With its renewed focus on execution and its established position as a supplier to the strong housing industry, we believe MAS represents favorable odds for our clients.
Top 10 Equity Holdings
---
.
Alphabet, Inc. (Google, Inc.)
7.2%
Post Holdings, Inc.
5.9%
Masco Corporation
4.4%
Danaher Corp.
4.3%
ConAgra Foods, Inc.
4.3%
Baxter International Inc.
3.9%
CBS Corporation
3.7%
Skyworks Solutions, Inc.
3.6%
Red Hat, Inc.
3.6%
C.H. Robinson Worldwide
3.4%
This newsletter presents selected recommendations from portfolio managers of Argent Capital Management LLC, a registered investment advisor. Opinions reflect the portfolio manager's judgment on the date above and are subject to change. A list of stocks recommended by Argent is available upon request. You should not assume that these recommendations are or will be profitable. In the course of it's business, Argent's client accounts may be buying and selling these stocks.