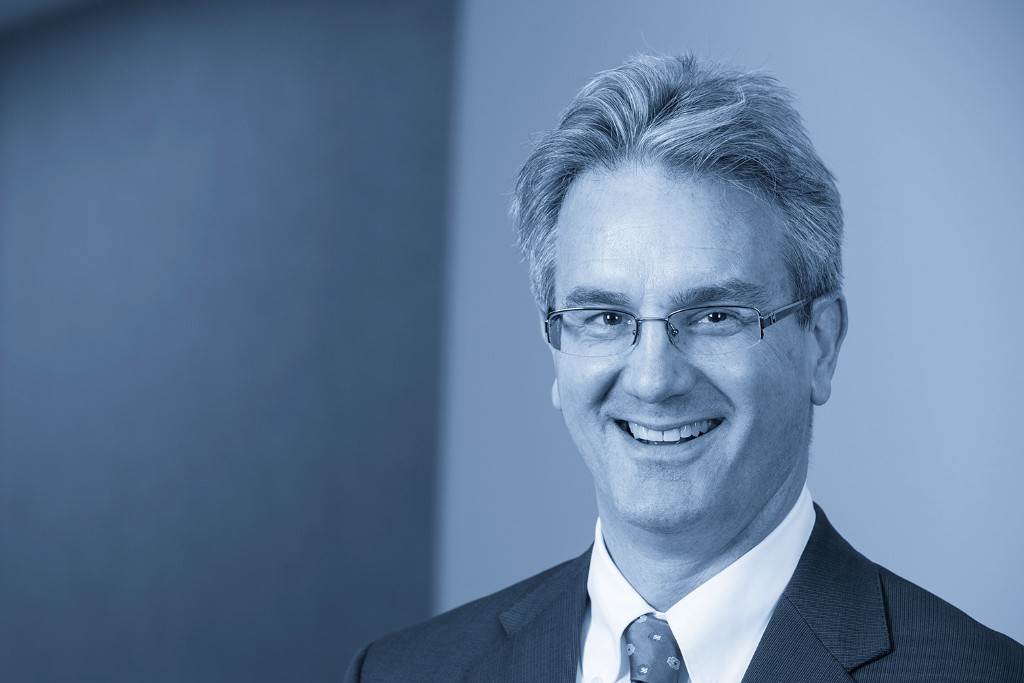 Large Cap Growth
Large Cap Commentary – May 2016
14 June 2016
During May many St. Louisans were glued to the their televisions as the St. Louis Blues hockey team battled the San Jose Sharks for the Western Conference championship, the winner advancing to the Stanley Cup.
At the professional sports level, the best athletes and the best minds in coaching come together in the hopes of realizing one goal – to win. At Argent Capital, we too are at the professional level and we have assembled the best team, for the same goal – to win for our clients. In order to increase the odds of success, we approach investing from a different angle than our peers. In the past I have mentioned our active share percentage. Recall, active share measures how different a portfolio is compared to its benchmark. Our active share at Argent Capital is quite high at 92%. In fact, this measure places us above the top quartile when compared to peers.
The way we differentiate ourselves is thoughtful and calculated. We have an established investment process that identifies companies with certain positive traits. Whether or not those traits translate into outperformance is the art part of investment management. Leading up to an initial investment decision entails a good deal of science and I would like to illustrate an aspect of that now.
When we speak to company management teams, we do not look for answers, rather we look for questions. We view these questions as pressure points in a company's business model. We take these questions to our Main Street Contacts for validation. This unique step is invaluable and a tremendous aid for us as we research a company. While this approach is not foolproof, we believe it gives us a distinct advantage over our respected colleagues. One way we identify those pressure points is to ask out of consensus questions of management teams.
The schematic below depicts part of our analysis for Wynn Resorts (WYNN). WYNN plans to open a new casino in Cotai, a Chinese island close to Macau. Consensus expectations for this casino are that it will add $500 million to WYNN's profits over time. Had we asked WYNN if they could earn $500 million from their new casino, WYNN would have replied yes, and we would be left with no additional information.   Instead, we developed a good, yet credible scenario, and asked WYNN if they could earn an incremental $1 billion. WYNN's response to our question was yes, provided certain targets were realized.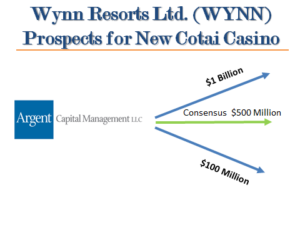 From that call we learned two new and very important pieces of information. The first was that our good case scenario, which was well-above Wall Street expectations, was doable. The second was the specific targets WYNN needed to realize in order to achieve our good case. With that list of targets in hand, we approached our Main Street Contacts to confirm whether WYNN had similar success in opening casinos in the past.
Will Cotai be a success? Will WYNN earn an incremental $1 billion from its new casino? The simple answer is we do not know. What we do know is that consensus will be wrong. By asking non-consensus questions from credible scenarios and confirming those scenarios with our Main Street Contacts we hope to identify unique investment opportunities for our clients that will play out successfully over the long-term.
We have three successful equity strategies – Large Cap U.S., Small Cap U.S. and Dividend Select. If you have questions on any of these, or know others who might have an interest in our mailings, please call us.
Ken Crawford,
Senior Portfolio Manager
Past performance is no guarantee of future results. Views expressed herein represent the opinion of the portfolio manager as of the date above and are subject to change. The information provided in this report should not be considered a recommendation to purchase or sell any particular security. You should not assume that investments in any securities within these sectors were or will be profitable. A list of stocks recommended by Argent in the past year is available upon request.