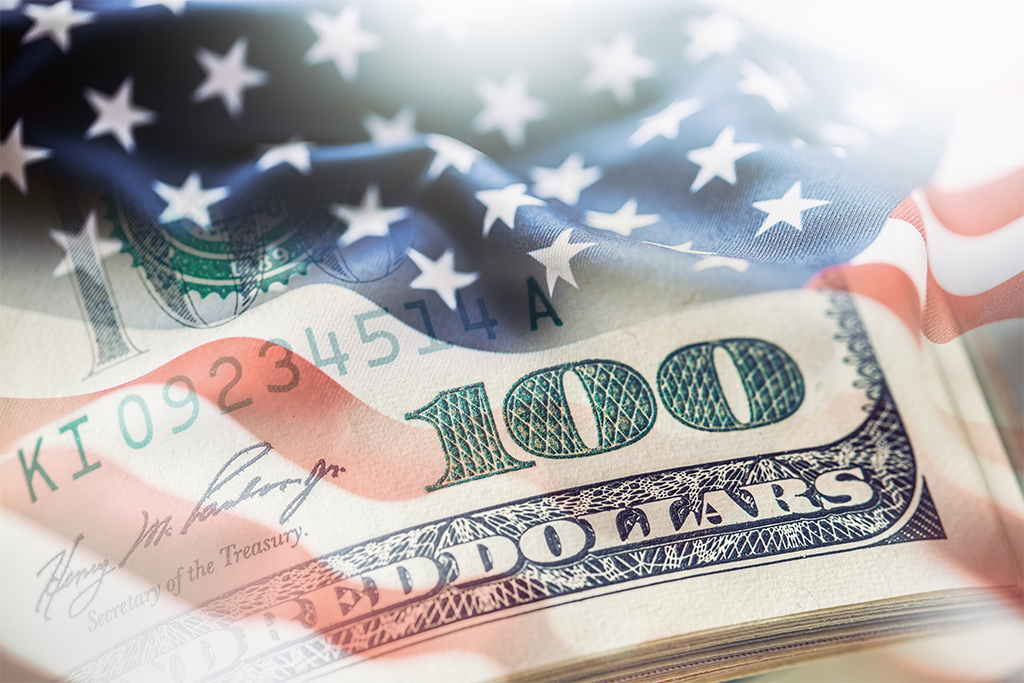 Weekly Investor
Weekly Investor – June 13, 2016
14 June 2016
Volatility Returns
U.S. equity markets ended the week down but the S&P 500® Index is up 3.6% on a year-to-date basis 3.6%. The beginning of the week began on the right foot as commodities entered a bull market and crude oil closed at a 10-month high.  Additionally, bond yields continued to decline as the ECB began purchasing corporate bonds on Wednesday.  The global credit rally indicates that investors are not concerned about a weakening U.S. labor market.  However, all the good news came to end and volatility reared its head.  Stocks and crude oil declined while the dollar rallied as investors brace for slower global growth and a possible exit by Britain from the European Union.  The latest poll favoring a "Brexit" caused bank and energy stocks to decline through Friday.  Looking ahead to this week, investors will pay attention to major U.S. economic reports including retail sales, jobless claims and May housing starts.
The S&P 500® Index was down 0.1% for the week. The top-performing sectors in the S&P 500® Index included Telecommunications (2.8%) and Energy (1.4%), while bottom-performing sectors included Consumer Discretionary (-0.9%) and Financials (-1.5%). In the fixed-income market, the 10-year Treasury yield was down during the week, ending at 1.6%.
We continue to seek those companies possessing identifiable catalysts, and focusing on those stocks with favorable odds.
---
Favorable Odds
Alphabet, Inc. (GOOG / GOOGL) has achieved worldwide name recognition with its famed Google search engine. Beyond this well-known service, the technology company also provides targeted advertising solutions (Google AdSense), collaboration tools for organizations (Google Apps), and a host of additional online utilities such as Google Maps, Google Video which merged with YouTube, Google Docs, Google Toolbar, Google Desktop, and of course Gmail. This Mountain View, California-based company was founded in 1998 and prides itself on maintaining a corporate culture that encourages creativity and community.
We believe the current trend of allocating additional advertising dollars to internet search ads will continue, and that GOOG is well-positioned to benefit from this trend. With its sophisticated search engine, GOOG is able to proficiently match buyers to providers. Providers recognize the attractiveness of this service and are willing to pay for it accordingly. In addition, GOOG's incubated services, like self-driving cars, could provide additional value to shareholders for the long-term.
The combination of GOOG's current operations coupled with potential future products create favorable odds for our clients.
Top 10 Equity Holdings
---
.
Alphabet, Inc. (Google, Inc.)
6.7%
Post Holdings, Inc.
6.2%
Danaher Corp.
4.4%
ConAgra Foods, Inc.
4.3%
Masco Corporation
4.2%
Baxter International, Inc.
4.1%
Red Hat, Inc.
3.6%
CBS Corporation
3.5%
Wynn Resorts Ltd.
3.4%
The Hain Celestial Group
3.4%
This newsletter presents selected recommendations from portfolio managers of Argent Capital Management LLC, a registered investment advisor. Opinions reflect the portfolio manager's judgment on the date above and are subject to change. A list of stocks recommended by Argent is available upon request. You should not assume that these recommendations are or will be profitable. In the course of it's business, Argent's client accounts may be buying and selling these stocks.