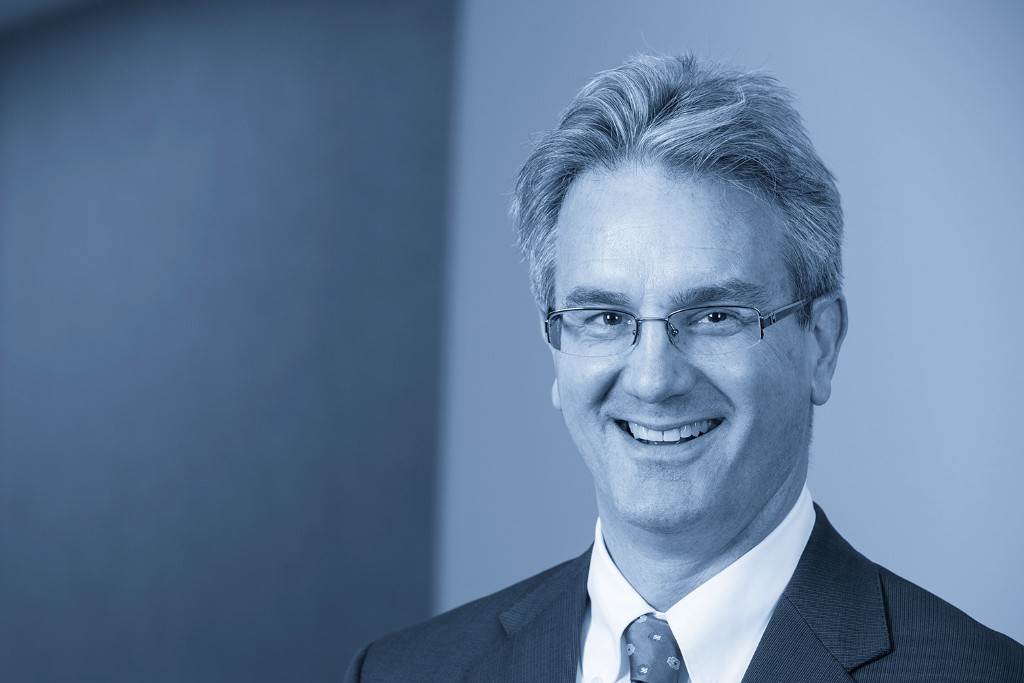 Large Cap Growth
Large Cap Commentary – July 2016
18 August 2016
On June 23, voters in the United Kingdom surprised the world by electing to leave the European Union. Lawrence Summers, former Secretary of the Treasury, said Brexit was the worst shock since World War II.  As I wrote last month, the full impact from Brexit is unknown.  Perhaps Mr. Summers will be correct…but the jury is definitely still out.
Throughout the month of July we have been digesting second quarter earnings reports from Corporate America. Unlike Brexit, for the companies that have reported, the results are both known and better than expected.  The chart below, from JPMorgan, presents those results for companies in the S&P 500® Index.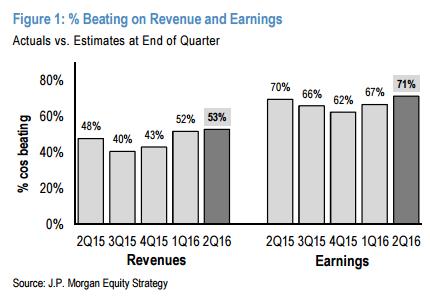 What we find most encouraging is the sequential increase in revenues. I am sure we have all heard this recovery characterized as "anemic," and rightly so.  In such a slow recovery environment, companies have had to pay particular attention to their expenses, as revenues (sales) have been underwhelming.  However, at some point, a company needs revenues to increase.  Does anyone recall the old  addage "you can't cut your way to prosperity"? Well, it is true, so the sequential increase in revenues, as shown on the left of the chart, is good news.  Revenue growth makes the job of growing earnings much easier for a corporation.
As we look forward, the picture is expected to continue to improve.  In the second half of 2016, revenue for the market as a whole is expected to grow by 4%, a nice acceleration from the negative 4% booked in 2015.  For us at Argent, acceleration is a key positive change we look for to identify potentially attractive companies.
Needless to say, the first seven months of 2016 have been a bumpy ride for investors as shocks, both real and imagined, made headlines on a daily basis. Nonetheless, most Argent investors are up on the year.  With corporate earnings mostly positive and second quarter revenues and earnings somewhat better than expected, investors should be given some comfort.  While we do not have a flawless crystal ball, we expect the second half of 2016 to build from this point.
We have three successful equity strategies – Large Cap U.S., Small Cap U.S. and Dividend Select. If you have questions on any of these, or know others who might have an interest in our mailings, please call us.
Ken Crawford,
Senior Portfolio Manager
Past performance is no guarantee of future results. Views expressed herein represent the opinion of the portfolio manager as of the date above and are subject to change. The information provided in this report should not be considered a recommendation to purchase or sell any particular security. You should not assume that investments in any securities within these sectors were or will be profitable. A list of stocks recommended by Argent in the past year is available upon request.