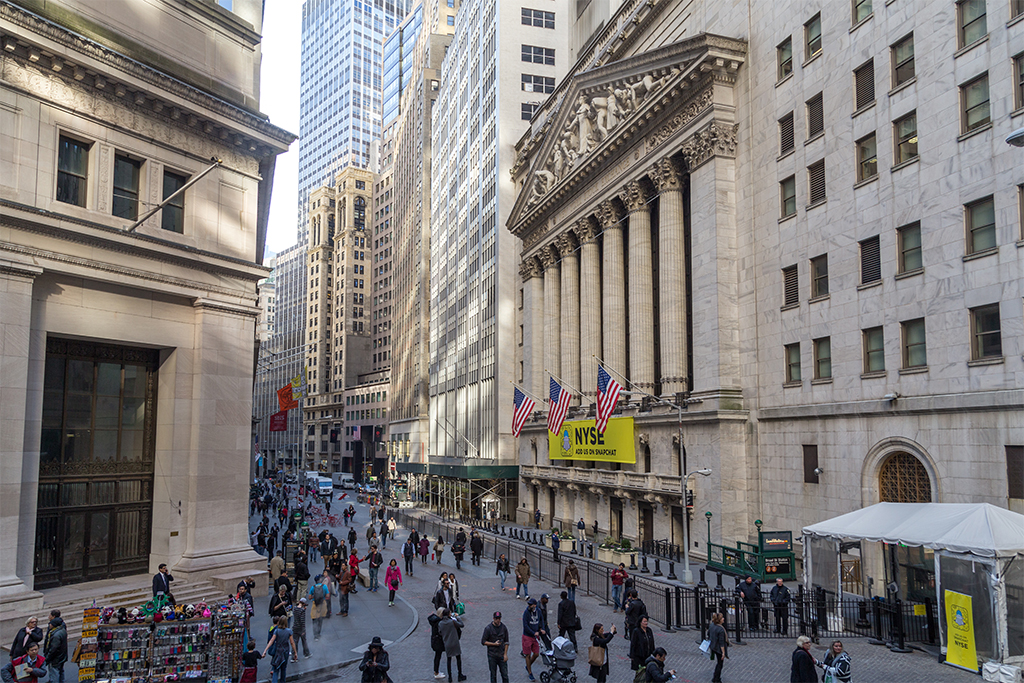 Weekly Investor
Weekly Investor – October 17, 2016
19 October 2016
Some Bright Spots
U.S. equity markets ended the week down as stocks sold-off after a slew of disappointing earnings reports. Optimism for a rebound dampened after a weak start to earnings season and a higher likelihood of a Federal Reserve rate hike.  Fed fund futures, contracts that investors use to speculate on interest rate movements, indicate there is a 64% chance of a December rate hike.  Additionally, U.S. economic data mostly supported the case for a December rate hike as retail sales advanced 0.6% in September and wholesale prices increased more than expected.  Despite weakness in many earnings reports, there were some bright spots.   JP Morgan Chase & Co. (JPM) and Citigroup Inc. reported better-than-expected results as fixed income, currency and commodities trading benefitted from higher volatility.  As investors continue to digest earnings, we at Argent believe selectivity based on the underlying fundamentals of company will remain key to outperformance.  Stay tuned….
The S&P 500® Index was down 1.0% for the week. The top-performing sectors in the S&P 500® Index included Utilities (1.3%) and Telecommunications (0.7%), while bottom-performing sectors included Basic Materials (-1.2%) and Health Care (-3.3%). In the fixed-income market, the 10-year Treasury yield was up during the week, ending at 1.8%.
We continue to seek those companies possessing identifiable catalysts, and focusing on those stocks with favorable odds.
---
Favorable Odds
JP Morgan Chase & Co. (JPM) is a financial holding company that provides various financial services worldwide. Founded in 1823 and headquartered in New York, New York, JPM operates it business in several segments including investment banking, commercial banking, asset management services, retail finance services, as well as credit card and auto services.
JPM emerged from the financial crisis as one of the few financial institutions with a solid balance sheet. JPM recently demonstrated its superior financial position by passing the Federal Reserve stress tests and also obtaining approval to buyback shares and increase its dividend. Despite the headwinds of a low interest rate environment and a more onerous regulatory landscape, JPM is poised to gain market share as its weaker peers consolidate their businesses to improve their balance sheets.  We believe JPM has the potential to significantly surprise on the upside as economic conditions continue to improve for the banking industry.   For these reasons we have added JPM to our portfolio and believe it represents favorable odds for our clients.
Top 10 Equity Holdings
---
.
Alphabet, Inc. (Google, Inc.)
7.2%
Post Holdings, Inc.
4.6%
Masco Corporation
4.4%
Baxter International, Inc.
4.3%
ConAgra Foods, Inc.
4.3%
CBS Corporation
3.6%
Red Hat, Inc.
3.5%
Skyworks Solutions, Inc.
3.5%
ON Semiconductor Corp.
3.4%
JP Morgan Chase & Co.
3.3%
This newsletter presents selected recommendations from portfolio managers of Argent Capital Management LLC, a registered investment advisor. Opinions reflect the portfolio manager's judgment on the date above and are subject to change. A list of stocks recommended by Argent is available upon request. You should not assume that these recommendations are or will be profitable. In the course of it's business, Argent's client accounts may be buying and selling these stocks.