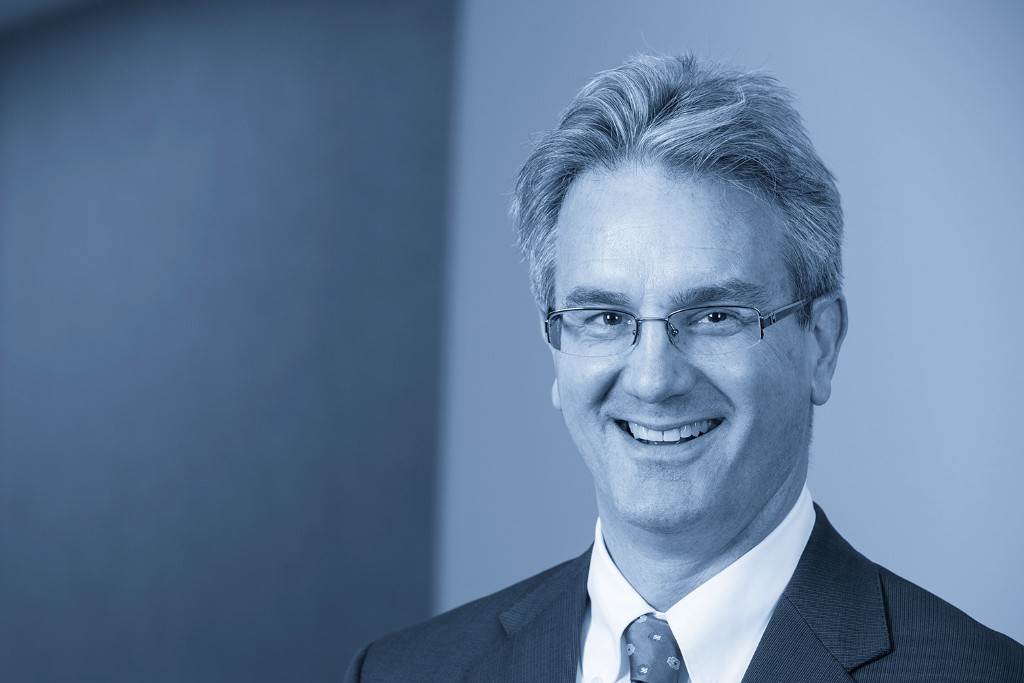 Large Cap Growth
Large Cap Commentary – October 2016
17 November 2016
I cheated this month. I let the calendar roll into November before penning the monthly letter.  While I was contemplating what to discuss, an article in the Wall Street Journal from November 7, 2016 caught my attention.   After reading it, I thought the graphic and article would be helpful in illustrating certain aspects of Argent's investment process.
Seven years after the recession, the U.S. economy is clearly on the mend. Last week, the Commerce Department announced that Gross Domestic Product (GDP) expanded 2.9% during the third quarter, the strongest showing in two years.  Additionally, spending on durable goods in the quarter remained strong and business spending rose for the second quarter in a row.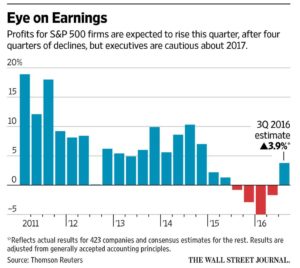 As the chart to the above points out, profits for companies in the S&P 500® Index are expected to rise after four quarters of declines. However, as we research and listen to company management calls, not all executives share the same optimism and projections are mixed.  For example, Delphi Automotive PLC, the big car-parts maker, forecast flat auto sales in the New Year, although they expect their business to fare better. Whole Foods Markets, Inc. projects negative to flat sales at grocery stores open at least a year, warning that food-pricing trends could worsen before they improve. Drug wholesaler AmerisourceBergen Corp. said its fiscal 2017 growth would lag behind that of recent years, in part due to pressure on generic-drug prices and uncertain prospects for brand-name price increases.
What do we at Argent gather from these mixed signals? The takeaway we come by is that the world is in fact improving, as witnessed by a return to growth for the market as a whole.  However, some companies continue to experience headwinds.  This is where we at Argent have the opportunity to distinguish ourselves.  Our process hunts for those unique companies which are experiencing differentiating fundamental change that can propel performance upward.  One such example is MasterCard (MA), a company that continues to benefit by the shift from paper (checks and bills) to plastic (credit and debit cards) not just in the United States, but across the globe.  Seeking out and adding these rare investments to our portfolio are what we believe tilts the odds in our favor over-time.
We have three successful equity strategies – Large Cap U.S., Small Cap U.S. and Dividend Select. If you have questions on any of these, or know others who might have an interest in our mailings, please call us.
Ken Crawford,
Senior Portfolio Manager
Past performance is no guarantee of future results. Views expressed herein represent the opinion of the portfolio manager as of the date above and are subject to change. The information provided in this report should not be considered a recommendation to purchase or sell any particular security. You should not assume that investments in any securities within these sectors were or will be profitable. A list of stocks recommended by Argent in the past year is available upon request.