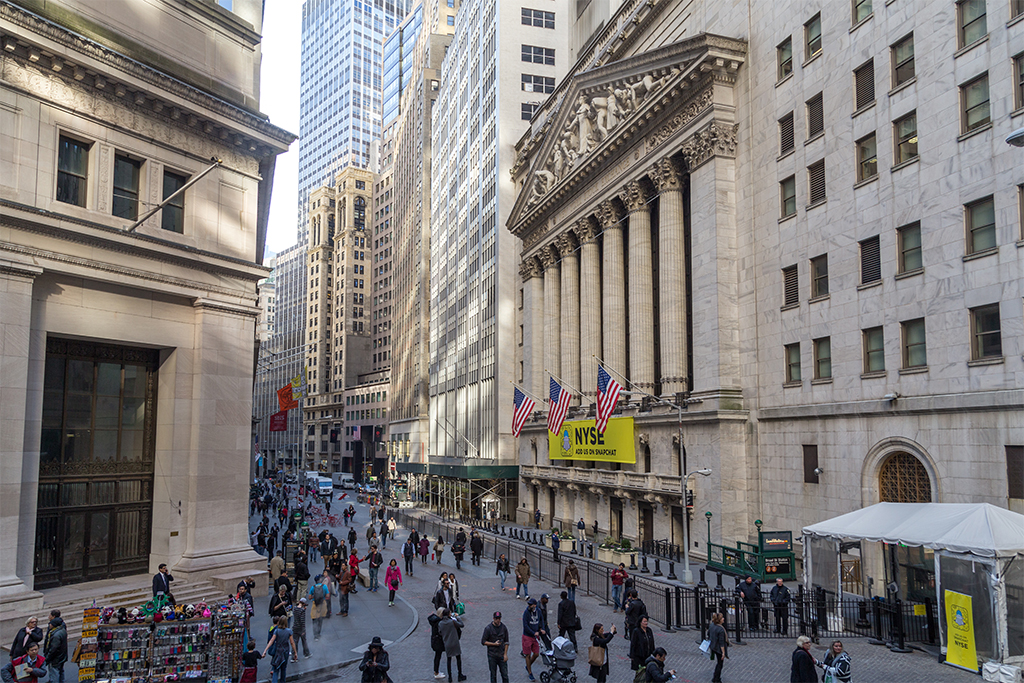 Weekly Investor
Weekly Investor – January 23, 2017
24 January 2017
A New President
U.S. equity markets fell last week and the S&P 500® Index returned -0.1%. The Financial sector of the market suffered amid inflation and dollar concerns.  On Thursday, Mario Draghi, President of the European Central Bank (ECB), called for Germany to stay calm while the European Central Bank continues to add stimulus to the European region.  The increased stimulus added to inflation concerns as the dollar has shown weakness over the past four weeks.  Equity markets experienced an uptick on Friday as Donald Trump was sworn in as the 45th President of the United States.  U.S. economic data remained strong and housing starts, initial jobless claims and the Philadelphia Fed Business Outlook were all positive.  Finally, earnings season continued and Argent holding Skyworks Solutions, Inc. (SWKS) was the second best performer in the S&P 500 Index with a return of 13.02%.  Looking ahead, investors will continue to hear from Corporate America and pay close attention to any action by the new administration.
The S&P 500® Index was down 0.1% for the week. The top-performing sectors in the S&P 500® Index included Consumer Staples (1.9%) and Telecommunications (0.8%), while bottom-performing sectors included Health Care (-1.5%) and Financials (-1.6%). In the fixed-income market, the 10-year Treasury yield was up during the week, ending at 2.5%.
We continue to seek those companies possessing identifiable catalysts, and focusing on those stocks with favorable odds.
---
Favorable Odds
SunTrust Banks, Inc. (STI) was founded in 1891 and is headquartered in Atlanta, Georgia.  STI provides various financial services within the United States.  Historically, STI has been a solid, southeast regional bank.  However, since 2008 the severe housing bubble in Florida combined with the global financial crisis has put significant earnings and capital pressure on STI.
STI's CEO, Bill Rogers, is committed to lowering cost and rebuilding STI's business. In Argent's view, the current depressed valuation of STI is due to the expectation of a relatively slow recovery and worries over the company's exposure to older and troubled mortgages.  Therefore, we believe STI's upside potential is substantial as the company works to return to a solid, healthy regional bank within the next few years and offers favorable odds for our clients.
Top 10 Equity Holdings
---
.
Alphabet, Inc. (Google, Inc.)
6.9%
Post Holdings, Inc.
4.5%
Masco Corporation
3.9%
Baxter International Inc.
3.9%
JP Morgan Chase & Co.
3.8%
CBS Corporation
3.8%
Lincoln National
3.8%
Skyworks Solutions, Inc.
3.6%
Marvell Technology Group
3.6%
ON Semiconductor Corp.
3.6%
This newsletter presents selected recommendations from portfolio managers of Argent Capital Management LLC, a registered investment advisor. Opinions reflect the portfolio manager's judgment on the date above and are subject to change. A list of stocks recommended by Argent is available upon request. You should not assume that these recommendations are or will be profitable. In the course of it's business, Argent's client accounts may be buying and selling these stocks.