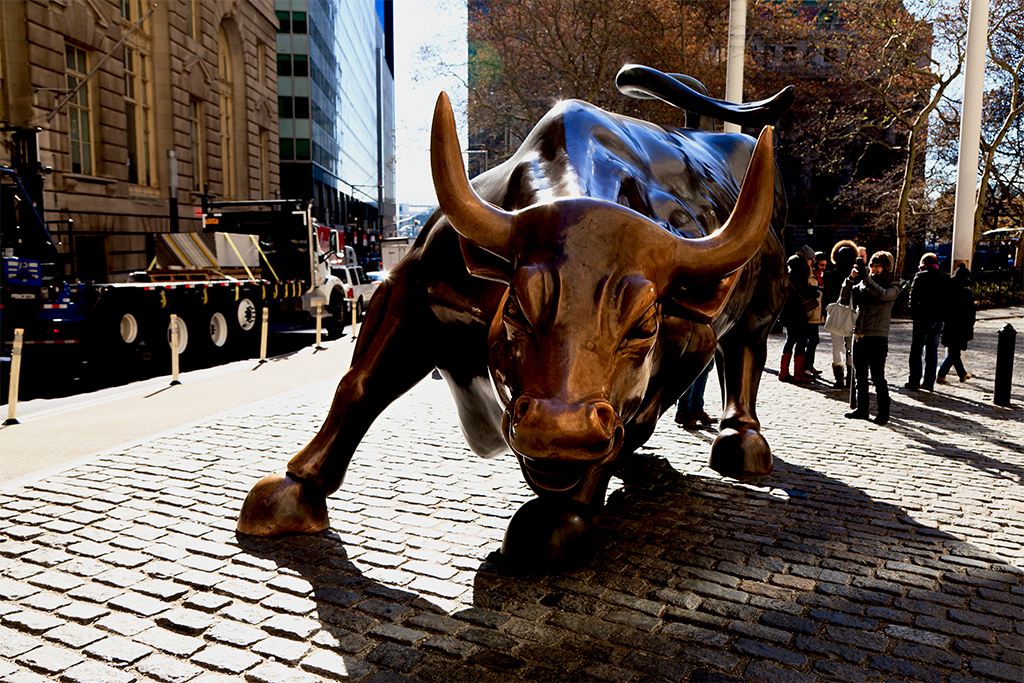 Weekly Investor
Weekly Investor – March 6, 2017
08 March 2017
Rally Continues!
U.S equity markets extended their rally to a sixth straight positive week. President Trump's first significant policy speech to a joint session of Congress encouraged the rally.  In his speech, President Trump outlined his vision for America, including corporate and individual tax cuts, deregulation and improved trade deals.  Markets responded favorably with the financial sector leading the way as banks are expected to be one of the largest beneficiaries of lower corporate taxes and deregulation.  Overseas indices also responded positively to Trump's speech and positive equity performance was witnessed in Italy, Spain, France and Germany.  Looking ahead, odds continue to climb for the Fed to raise rates at the March 15th meeting and Bloomberg now predicts a 94% change of a 25 basis point increase.  Finally, investors will pay close attention to monthly employment numbers and unemployment rate, both expected this week.
The S&P 500® Index was up 0.7 % for the week. The top-performing sectors in the S&P 500® Index included Financials (2.0%) and Energy (1.4%), while bottom-performing sectors included Consumer Staples (-0.4%) and Telecommunications (-1.1%). In the fixed-income market, the 10-year Treasury yield was up during the week, ending at 2.5%.
We continue to seek those companies possessing identifiable catalysts, and focusing on those stocks with favorable odds.
---
Favorable Odds
CommScope Holding Company, Inc. (COMM)  provides infrastructure solutions for communication networks worldwide.  Formerly known as Cedar 1 Holding Company, COMM was founded in 1976 and is headquartered in Hickory, NC.
COMM is well positioned to benefit from increasing data usage as the company is a supplier to wireless companies, cable companies and data centers. COMM has taken advantage of the roll-out of fiber-to-home and the densification of wireless networks in large metropolitan areas as the company provides the antenna and fiber needed for these projects.  The densification of a network involves the installation of thousands of small antennas on buildings, utility poles and other objects. Having many small antennas increases the amount of bandwidth available on a network and is the most efficient way to handle the increase in data consumers are demanding. For these reasons, we have added COMM to our portfolio as we believe the company offers favorable odds for our portfolio.
Top 10 Equity Holdings
---
.
Alphabet, Inc. (Google, Inc.)
6.7%
Post Holdings, Inc.
4.3%
Baxter International Inc.
4.1%
JP Morgan Chase & Co.
4.0%
Masco Corporation
3.9%
Marvell Technology Group
3.9%
CBS Corporation
3.9%
ON Semiconductor Corp.
3.8%
Lincoln National
3.8%
Skyworks Solutions, Inc.
3.7%
This newsletter presents selected recommendations from portfolio managers of Argent Capital Management LLC, a registered investment advisor. Opinions reflect the portfolio manager's judgment on the date above and are subject to change. A list of stocks recommended by Argent is available upon request. You should not assume that these recommendations are or will be profitable. In the course of it's business, Argent's client accounts may be buying and selling these stocks.