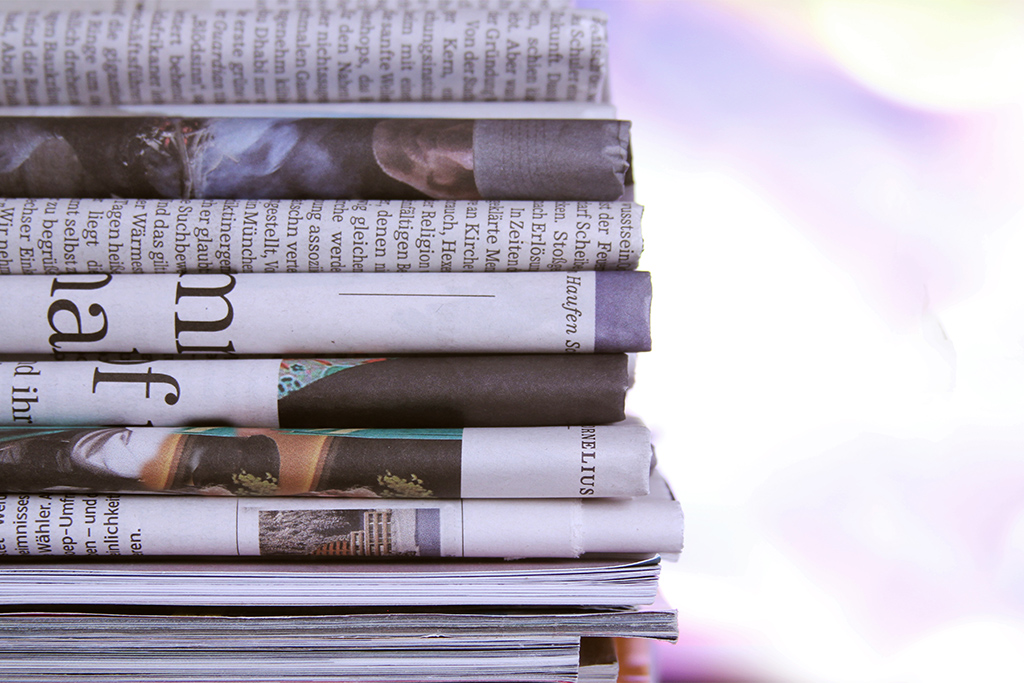 Argent in the News
What's in store for Panera after its $7.5 billion sale
06 April 2017
(St. Louis Business Journal) 
The Panera deal "is not new for them," Argent Capital analyst Scott Harrison said of JAB. "They have experience in this and have done a great job for themselves."
April 6, 2017 (Steph Kukuljan)
When Ken Rosenthal opened his bakery-café in Kirkwood on Black Friday 1987, things looked bleak, but over the past 30 years Rosenthal and his successor Ron Shaich have turned "The Bread Co." into gold for shareholders, franchisees and others.
Panera Bread Co. officials announced April 5 that the company would be acquired for $7.5 billion by JAB Holding Co. A look at JAB's previous deals — there are many — offer a hint of what's in store for Panera.
In 2012, JAB acquired California-based Peet's Coffee and Tea for $947 million, and the coffee roaster has brewed nothing but success since then. Over $200 million was added to its revenue by 2015, and there are plans to build a $58 million, 117,000-square-foot roastery in New England.
"We've done two to three years of innovation in one year," Peet's then-Chief Marketing Officer Tyler Ricks told the San Francisco Business Times, an affiliate publication, in 2015.
Analysts agree that Panera's deal with privately held JAB is a good one and is likely to accelerate the bakery-café chain's strategy and digital plans without pressure from shareholders.
"This is a mutually beneficial relationship," Morningstar analyst R.J. Hottovysaid. "Besides Peet's, Panera is the strongest out of JAB's portfolio."
"In more than 25 years as a publicly traded company, Panera has created significant shareholder value," Shaich, chairman and CEO of Panera, said in a statement announcing the deal. "Indeed, Panera has been the best performing restaurant stock of the past twenty years — up over 8,000 percent. Today's transaction is a direct reflection of those efforts, and delivers substantial additional value for our shareholders."
But what happens to Panera's internal structure — whether the headquarters will stay in Sunset Hills, if any of its 50,800 employees will be cut and how many of its 2,000-plus cafes will remain open — is unknown. Panera said as of Dec. 27, 2016, it had 1,600 employees in general or administrative functions, mostly at its support centers.
The company's headquarters, at 3630 S. Geyer Road in Sunset Hills, is owned by Tref I Laumeier I LLC, a company owned by Los Angeles-based real estate firm Tryperion Partners. Real estate sources said the company has a lease there that doesn't expire until the middle of 2023. Steve Schmid, who represented Panera in its lease with Tryperion, was not available for comment.
Who is JAB?
JAB will pay $315 a share for Panera in an all-cash deal that's expected to close in the third quarter of 2017. Entities affiliated with BDT Capital Partners, the firm founded by Warren Buffet's "favorite banker" and Union, Missouri-native Byron Trott, also are involved in the deal.
But the acquisition means St. Louis loses another corporation to a European buyer — Belgium's InBev bought Anheuser-Busch in 2008 for $52 billion; Sigma-Aldrich was bought for $17 billion by Germany-based Merck KGaA in 2015; and Germany's Bayer AG's announced in September it was buying Monsanto Co. for $66 billion.
JAB is owned by the Reimann family, comprised of Wolfgang, Stefan, Renate and Matthias. By all accounts, the Reimann's let CEO Olivier Goudet and senior partners Peter Harf and Bart Becht make operating decisions. The notoriously private family is reportedly worth at least $16 billion, according to the Wall Street Journal.
JAB counts myraid brands under its holding company investments including Krispy Kreme, Jimmy Choo, Reckitt Benckiser (French's Mustard and Frank's Hot Sauce), Intelligentsia Coffee, OPI, Marc Jacobs, CoverGirl, Lysol, Clearasil, Mucinex, Durex and many others.
The Panera deal "is not new for them," Argent Capital analyst Scott Harrison said of JAB. "They have experience in this and have done a great job for themselves."
Companies with St. Louis heritage aren't foreign to JAB, either. JAB's Goudet is chairman of the board at Anheuser-Busch InBev and Harf is a former A-B InBev chairman. In January, A-B InBev and JAB announced a joint venture to develop an in-home alcohol maker using technology from Keurig, also a JAB-owned company.
Accounting for Panera's purchase — which S&P Global Market Intelligence said is the largest-ever restaurant deal in U.S. history — JAB has spent $40 billion in the past 10 years on U.S. deals, according to Financial Times.
What will happen?
Neither party has detailed how a JAB-owned Panera will operate or what it will look like, including whether the local St. Louis Bread Co. name will survive.
Analysts believe big things are in store for Panera, which reported $2.8 billion in revenue in 2016, and JAB.
"With this acquisition, we start to see some intriguing potential synergies, including smaller-format and international Panera locations, accelerated delivery hub openings offering a greater assortment, a wider packaged good selection in the grocery and mass merchant channel, and marketing/loyalty program integration," Morningstar's Hottovy said.
Panera is a pioneer in digital ordering through its 2.0 platform, and JAB is likely to introduce that to its other brands, he added.
"JAB brings coffee expertise and could help Panera increase the breakfast business, which accounts for 18 percent of sales. This could lead to loyalty enhancements as myPanera program is included in a significant 50 percent of transactions," Cowen analyst Andrew Charles said in a note. It could also help JAB reach lunch and dinner consumers it couldn't access before, Bloomberg reported. Baird analyst David Tarantino said in a note before the acquisition announcement that Panera has the potential to add 3,000 new restaurants due to its good concept of fresh food and limited penetration in some markets.
Shaich said he plans to remain as CEO, and he and JAB executives have highlighted Panera's operating independence and strategy.
"Many of these deals happen when people feel weak. We're doing this from a position of strength. This is about competitive advantage," Shaich, 63, told the Associated Press. "I'm here and I'm doing this. They'll need to carry me out with my boots on."
"We have long admired Ron and the incredible success story he has created at Panera. I have great respect for the strong business that he, together with his management team, its franchisees and its associates, has built," Goudet said. "We strongly support Panera's vision for the future, strategic initiatives, culture of innovation, and balanced company versus franchise store mix. We are excited to invest in and work together with the Company's management team and franchisees to continue to lead the industry."
————————
29 years of Bread Co.
1981: Au Bon Pain Co. founded in Boston by Louis Kane and Ron Shaich
1987: St. Louis Bread Co., started with $300,000 by Ken Rosenthal. First bakery cafe opens in Kirkwood on Oct. 19, the day of a global stock market crash known as "Black Monday."
1989: Rosenthal's friend Doron Berger joined as a partner, followed by another friend, Myron Klevens, in 1991, and David Hutkin, now a partner with Hutkin Development Co., in 1993.
1993: Rosenthal sold the business, which had grown to 20 cafes, for $24 million to Au Bon Pain.
1999: Shaich divested the Au Bon Pain division to concentrate on Panera Bread.
2006: Panera Bread was named the top performer in the restaurant category for one-, five- and 10-year returns to shareholders by The Wall Street Journal's Shareholder Scorecard.
2007: Panera purchased a majority stake in Paradise Bakery & Café, a Phoenix company with more than 70 locations in 10 states, primarily in the West and Southwest.
2009: Panera bought the balance of Paradise and was named the best performing stock of the decade among public companies headquartered in St. Louis.
2010: Shaich became executive chairman, and Bill Moreton, previously the company's executive vice president and co-COO, was named CEO and president.
2012: Shaich and Moreton begin sharing the title of CEO.
2013: Moreton was named executive vice chairman. Shaich continued to serve as chairman and CEO.
April 2017: Panera agrees to be bought by JAB Holding in a deal valued at $7.5 billion.