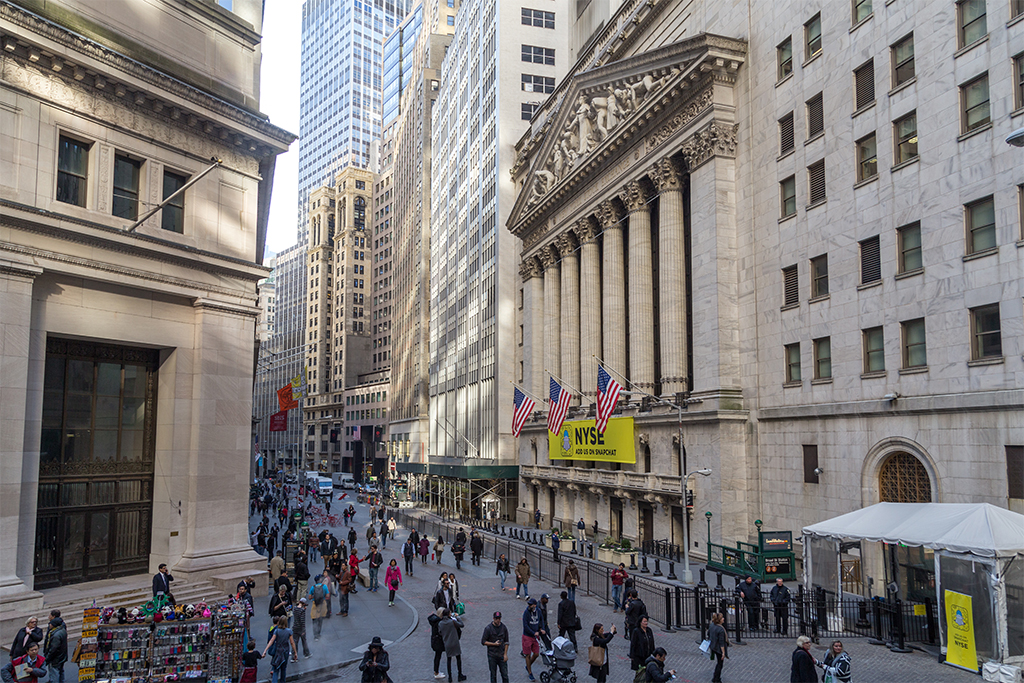 Weekly Investor
Weekly Investor – May 1, 2017
01 May 2017
Markets Rally!
U.S equity markets surged last week as news of a large tax cut proposal and strong corporate earnings pushed markets higher. The S&P 500® Index rallied over 1.5%, bringing the year-to-date return for the index to over 7%.  The rally began with a favorable result in the preliminary French Presidential election as it was decided the final election on May 7th will be between LePen and Marcon.  European markets rose over 2% on the news.  At home, earnings season kicked into high gear as 193 of S&P 500 companies reported earnings.  Alphabet Inc. (GOOG) rallied over 3.5% to an all-time high after reporting record earnings on favorable mobile search trends, strength in their YouTube brand and continued success of their cloud computing unit.  While markets continue to churn out gains, geopolitical risk in North Korea seems to be reaching a tipping point and President Trump and his team held a meeting with 100 Senators to brief them about the current instability of the situation. Looking ahead, earnings season continues and investors hope for more good news!
The S&P 500® Index was up 1.5% for the week. The top-performing sectors in the S&P 500® Index included Technology (2.6%) and Health Care (2.4%), while bottom-performing sectors included Utilities (-0.1%) and Telecommunications (-1.5%). In the fixed-income market, the 10-year Treasury yield was up during the week, ending at 2.32%.
We continue to seek those companies possessing identifiable catalysts, and focusing on those stocks with favorable odds.
---
Favorable Odds
Lincoln National Corp. (LNC) engages in multiple insurance and retirement businesses within the United States and sells a range of wealth protection, accumulation and retirement income products and solutions. LNC was founded in 1904 and is headquartered in Radnor, Pennsylvania.
Similar to its industry peers, LNC's profit has been significantly impacted by the low interest rate environment.  However, improving economic signals are currently leading the Federal Reserve to slowly reverse its monetary policy.  This change should lead to a gradual climb in interest rates and thus a much improved operating environment for LNC.  Additionally, the improving U.S. economy indicates higher potential demand for LNC's products.  We believe LNC is well positioned to benefit from steady U.S. economic improvement and offers favorable odds to our clients.
Top 10 Equity Holdings
---
.
Alphabet, Inc. (Google, Inc.)
7.2%
Baxter International Inc.
4.4%
Masco Corporation
4.2%
Post Holdings, Inc.
4.2%
Skyworks Solutions, Inc.
3.9%
CBS Corporation
3.7%
JP Morgan Chase & Co.
3.7%
Marvell Technology Group
3.6%
Wynn Resorts Ltd.
3.6%
ON Semiconductor Corp.
3.6%
This newsletter presents selected recommendations from portfolio managers of Argent Capital Management LLC, a registered investment advisor. Opinions reflect the portfolio manager's judgment on the date above and are subject to change. A list of stocks recommended by Argent is available upon request. You should not assume that these recommendations are or will be profitable. In the course of it's business, Argent's client accounts may be buying and selling these stocks.