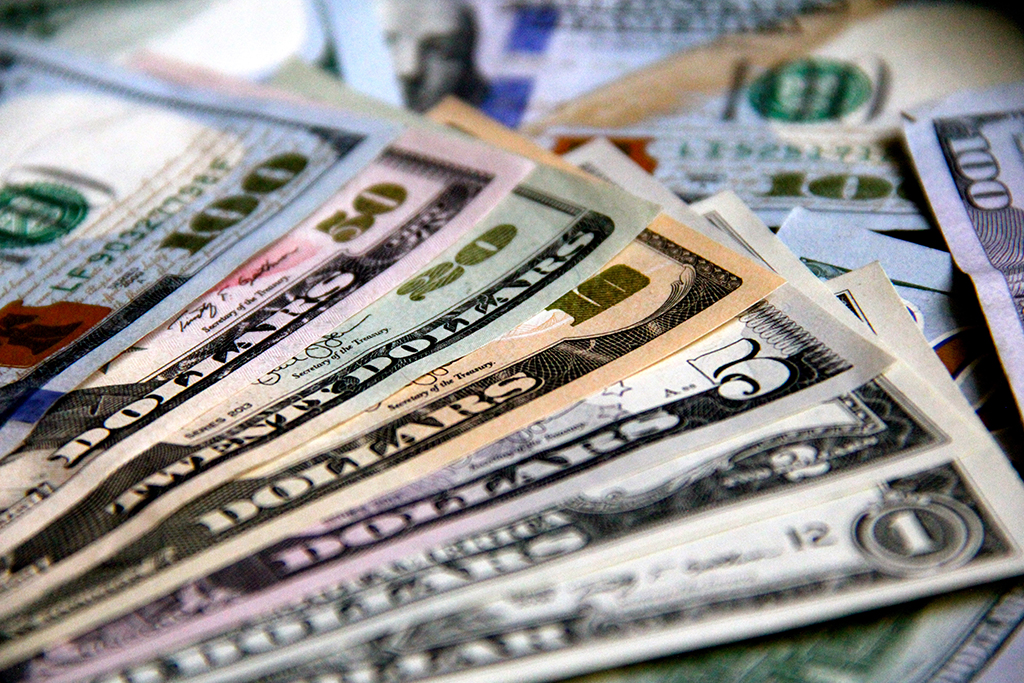 Weekly Investor
Weekly Investor – May 15, 2017
15 May 2017
All Eyes on Washington
U.S equity markets retreated last week and the S&P 500® Index returned -0.26%. The downturn reflected investor concern of an economic slowdown after data on consumer prices and retail sales, while still positive, showed a slowing pace.  Many retailers reported earnings last week and Nordstrom, Macy's, Ralph Lauren and Kohl's all missed estimates.  In Washington, President Trump fired FBI director James Comey and deepened the divide among Republicans and Democrats.  With earnings season coming to a close, investor attention will return to economic releases and policy decisions in Washington.  Investors are especially interested in the repeal and replacement of the Affordable Care Act, tax reform and other foreign policy concerns.  Stay tuned…
The S&P 500® Index was down 0.3% for the week. The top-performing sectors in the S&P 500® Index included Technology (1.1%) and Energy (0.4%), while bottom-performing sectors included Financials (-1.3%) and Basic Materials (-1.7%). In the fixed-income market, the 10-year Treasury yield was down during the week, ending at 2.3%.
We continue to seek those companies possessing identifiable catalysts, and focusing on those stocks with favorable odds.
---
Sustainable Growth
Marvell Technology Group Ltd. (MRVL) designs, develops and markets analog, mixed-signal, digital signal processing, embedded and standalone integrated circuits. MRVL is the market leader in data storage solutions and end clients include computer manufacturers, automobile makers, major mobile networks and internet retail and server sites.   MRVL was founded in 1995 and is headquartered in Hamilton, Bermuda.
In 2015, the share price of MRVL was hit substantially due to market share loss within the company's main business segment. Additionally, MRVL suffered an accounting issue in September of 2015 and had to delay filings in order to conduct an investigation into the issue.  In February 2016, activist investor Starboard Value joined MRVL and has since replaced the senior management team, including the CEO.  Since the induction of the new management team, MRVL has successfully completed the accounting investigation and is up to date on all SEC filings.  We believe the addition of Starboard along with the new management team positions MRVL for stabilized revenue and improved profitability in the near-term.  As long-term investors we also believe in the potential for sustained growth at MRVL.  For these reasons, we have added MRVL to our portfolio.
Top 10 Equity Holdings
---
.
Alphabet, Inc. (Google, Inc.)
7.5%
Baxter International Inc.
4.5%
Masco Corporation
4.2%
Post Holdings, Inc.
4.1%
Skyworks Solutions, Inc.
4.0%
Marvell Technology Group
3.8%
ON Semiconductor Corp.
3.7%
JP Morgan Chase & Co.
3.7%
Wynn Resorts Ltd.
3.7%
Lincoln National
3.5%
This newsletter presents selected recommendations from portfolio managers of Argent Capital Management LLC, a registered investment advisor. Opinions reflect the portfolio manager's judgment on the date above and are subject to change. A list of stocks recommended by Argent is available upon request. You should not assume that these recommendations are or will be profitable. In the course of it's business, Argent's client accounts may be buying and selling these stocks.