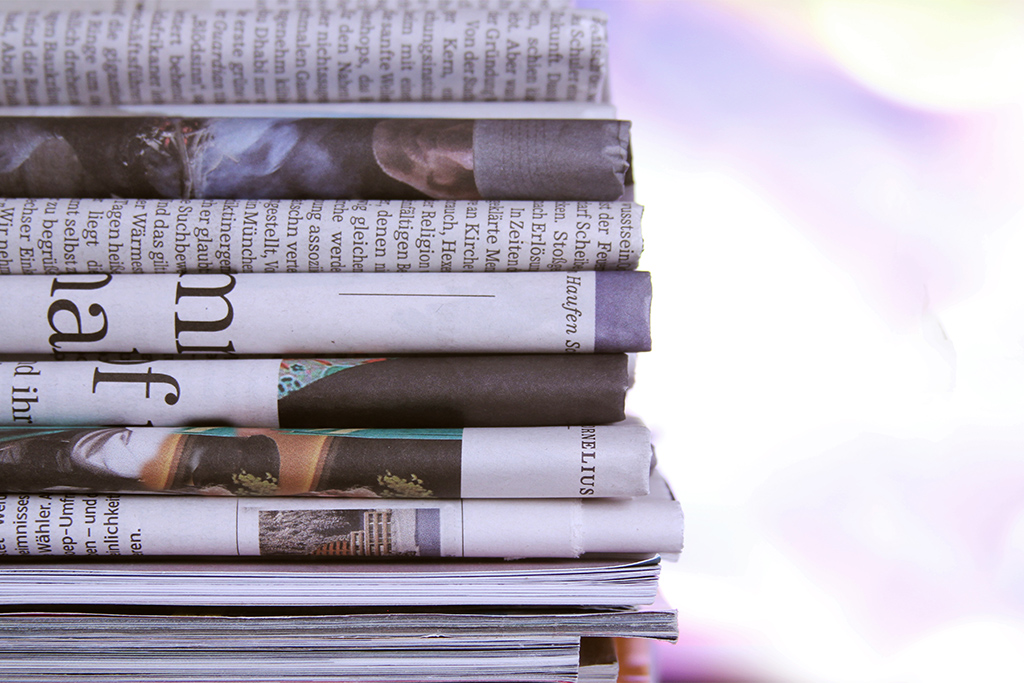 Argent in the News
First-half profits jump 28 percent at 70 St. Louis banks
25 August 2017
(St. Louis Business Journal) 
"While the bank stocks have stalled this year on the notion that there is less belief that President Trump can make an impact on taxes or regulation given his current interactions with Congress, that is not stopping some banks from showing earnings growth over last year through loan growth at higher loan yields," said Eddie Vigil a bank analyst at Argent Capital Management. He said earnings also got a boost from non-interest income, with active mortgage lending."
August 24, 2017 (Greg Edwards)
Profits continued to accelerate at banks based in St. Louis, up 28 percent through the first half of the year.
The 70 banks reported a total profit of $358 million through June 30, compared with $280 million in the first half of last year, according to the Federal Reserve Bank of St. Louis. In the first quarter of this year, the banks reported a 42 percent profit increase.
Once again, the brokerage banks led the way, with Scottrade Bank, with $17 billion in assets, reporting a first-half profit of $114.8 million, up 40 percent, and Stifel Bank & Trust, with $14 billion in assets, reporting a profit of $86.2 million, up 69 percent.
The five largest retail banks were up and down. First Bank, with $6.2 billion in assets, reported a profit of $20.5 million, up 8 percent; Enterprise Bank & Trust, with $5 billion in assets, reported a profit of $26.5 million, up 8 percent; and Midwest BankCentre, with $1.9 billion in assets, reported a profit of $6.2 million, up 5 percent.
Two of the five reported profit declines year over year through June 30. Bank of Edwardsville reported a profit of $5.3 million, down 18 percent, and Central Bank of St. Louis reported a profit of $10.5 million, down 6 percent. Like Midwest, each has assets of about $1.9 billion.
"While the bank stocks have stalled this year on the notion that there is less belief that President Trump can make an impact on taxes or regulation given his current interactions with Congress, that is not stopping some banks from showing earnings growth over last year through loan growth at higher loan yields," said Eddie Vigil a bank analyst at Argent Capital Management. He said earnings also got a boost from non-interest income, with active mortgage lending.
Loans totaled $34.8 billion, down from $35.5 billion a year earlier. "There are still banks that are struggling with loan growth or deposit growth so the averages remain less impressive when you review banks as a group," Vigil said.
Two key measures, net interest margin and return on average assets, improved a bit. The average net interest margin as of June 30 was 3.3 percent, compared with 3.25 percent on the same date last year, and ROA was 0.93 percent, compared with 0.88 percent last year.
Three other metrics also showed improvement. The average efficiency ratio was 70.43 percent, down from 71.42 percent. Nonperforming assets dropped to 2.01 percent of total assets from 2.31 percent, and the Texas ratio improved to 12.73 percent from 13.86 percent.
Scottrade and Stifel do business nationally with their brokerage clients, so their large increases have little to do with St. Louis, other than the banks are based here. And Scottrade won't be based here much longer. Along with its parent company, Scottrade Financial Services Inc., founded by Rodger Riney, it is being sold to TD Ameritrade Holding Corp. for $4 billion.
The number of banks based in St. Louis declined year over year, to 70 from 77, with the sale of Pulaski and First Clover Leaf to banks based in Illinois, Frontenac Bank to Royal Banks of Missouri, Bremen Bank & Trust to Midwest BankCentre, and Eagle Bank and Trust to Enterprise. TIAA-CREF Trust Co., which was an anomaly, also is no longer in the report.
The Federal Deposit Insurance Corp. reported Tuesday that profits at the 5,787 FDIC-insured community banks and savings associations nationally increased 10.7 percent to $48.3 billion as of June 30. The increase in earnings was largely driven by a 9.1 percent increase in net interest income as the Federal Reserve continues the process of normalizing interest rates, the agency said.