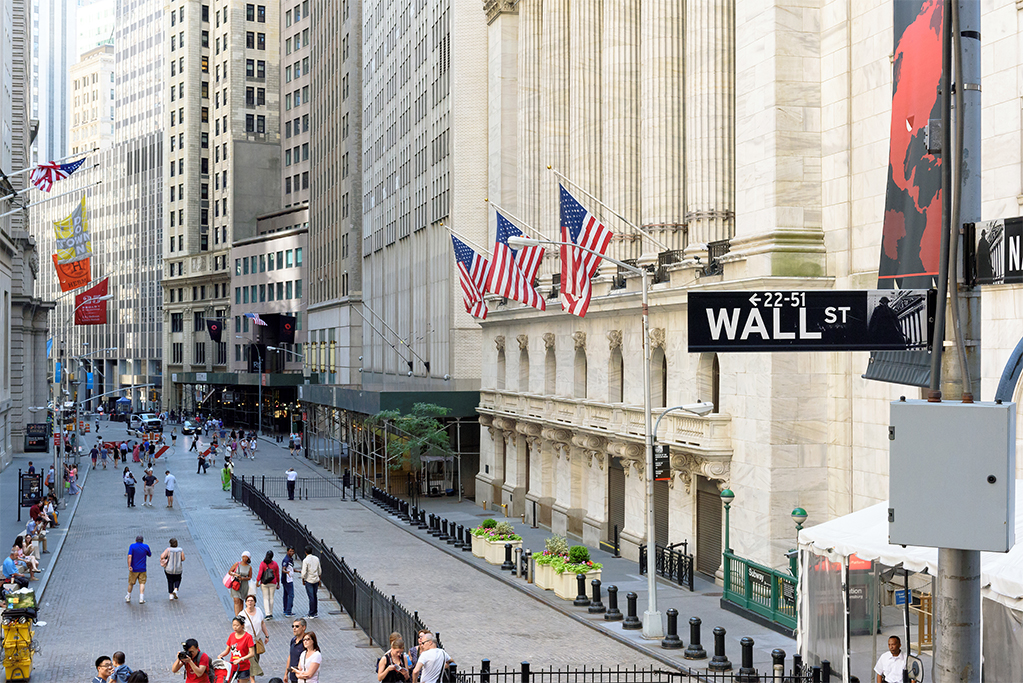 Weekly Investor
Weekly Investor – August 28, 2017
29 August 2017
Grocery Stocks Tumble
U.S. equity markets were generally positive last week after falling the two previous weeks. On Tuesday, President Trump threatened a government shutdown at a rally in Phoenix if funding is not approved for the proposed Mexico border wall.  His comments were in stark contrast to those made by Senate majority leader Mitch McConnell and highlighted the disconnect between the President and Congress which rattled markets.  The new fiscal year begins October 1 and Congress must authorize legislation in September to avoid a government shutdown. Investors will pay close attention.  Turning to equity markets, the biggest news of last week was more information on Amazon's acquisition of Whole Foods Market, Inc.  Amazon announced intentions to slash prices on many home staple products currently sold at Whole Foods and that they expect to sell Whole Foods private label, 365, on Amazon soon.  Additionally, Amazon also announced that Amazon Prime members will reap additional benefits in Whole Foods stores.  As many expected, this news sent grocery store stocks tumbling.  Looking ahead, many newsworthy events are expected such as a damage report from Hurricane Harvey as well as 2Q GDP and August jobs reports.  Investors will stay tuned…
The S&P 500® Index was up for the week. The top-performing sectors in the S&P 500® Index included Telecommunications (2.0%) and Basic Materials (1.3%) while bottom-performing sectors included Industrials (0.3%) and Consumer Staples (-1.0%).  In the fixed-income market, the 10-year Treasury yield was even during the week, ending at 2.2%.
We continue to seek those companies possessing identifiable catalysts, and focusing on those stocks with favorable odds.
---
Accelerating Sales Growth
Boston Scientific Corporation (BSX) engages in the development, manufacture and marketing of medical devices that are used in a broad range of interventional medical specialties.
BSX has undergone a multi-year turn-around effort. This turn-around has been driven by several new product introductions yielding positive results for the company.  We believe these encouraging changes have put BSX in a position to be a leading growth company within the medical device space.  With the potential for accelerating sales growth and improving profitability, we feel BSX offers our clients favorable odds.
Top 10 Equity Holdings
---
.
Alphabet, Inc. (Google, Inc.)
7.1%
Baxter International Inc.
4.8%
Red Hat, Inc.
4.1%
Post Holdings, Inc.
4.1%
Masco Corporation
4.1%
Marvell Technology Group
4.0%
ON Semiconductor Corp.
3.9%
JP Morgan Chase & Co.
3.9%
Celgene Corp.
3.8%
Skyworks Solutions, Inc.
3.8%
This newsletter presents selected recommendations from portfolio managers of Argent Capital Management LLC, a registered investment advisor. Opinions reflect the portfolio manager's judgment on the date above and are subject to change. A list of stocks recommended by Argent is available upon request. You should not assume that these recommendations are or will be profitable. In the course of it's business, Argent's client accounts may be buying and selling these stocks.