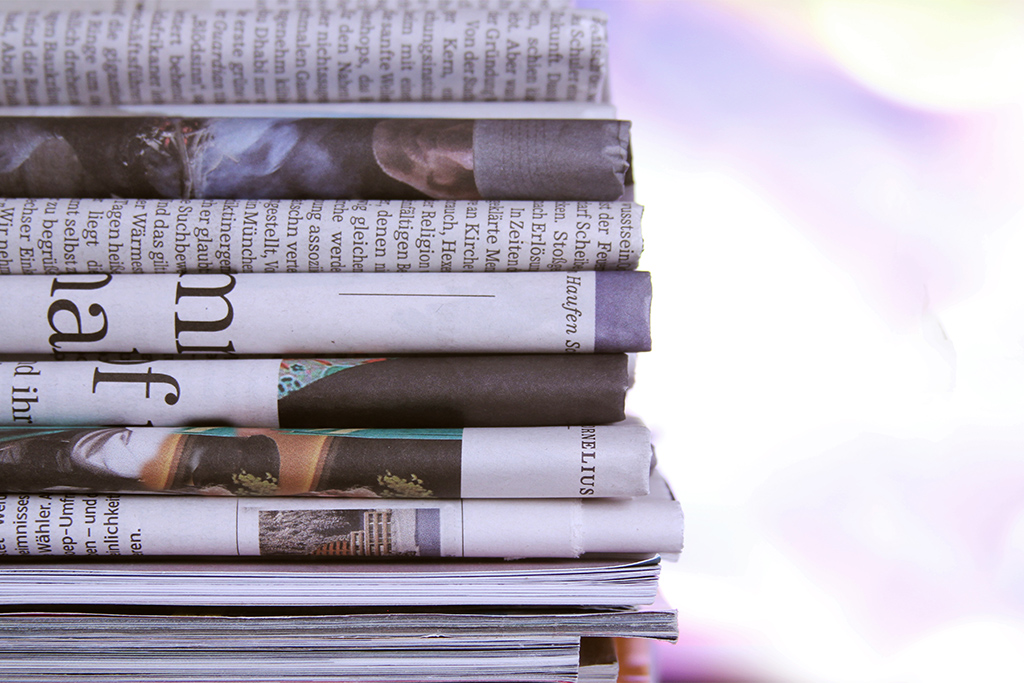 Argent in the News
Investors cheer as Post Holdings spends billions to diversify
22 September 2017
(St. Louis Post Dispatch) 
"Clayton-based Argent Capital Management, which has owned Post shares since the spinoff, likes the latest purchase. "This is a continuation of a strategy that they've had all along," Argent portfolio manager Scott Harrison said. "They've been excellent at execution over the years, and very good at capital allocation."
September 22, 2017 (David Nicklaus)
America's changing breakfast habits have made cereal one of the toughest categories in the growth-challenged packaged food industry.
Yet Post Holdings, the venerable maker of Grape-Nuts and Shredded Wheat, has done well for investors who bet on cereal after the company was spun off from Ralcorp Holdings in 2012. Post's shares have more than tripled, which means they've done 60 percent better than the overall market and nearly twice as well as the S&P 500 food products segment.
Post, which is based in Brentwood, accomplished that feat by making shrewd acquisitions, including a series of deals that diversified it into eggs, nuts, nutrition bars and other products.
This year, the company has spent a total of $3.3 billion to buy British cereal maker Weetabix and U.S. sausage maker Bob Evans Farms.
The Bob Evans deal, announced this week, gives Post a stronger presence in the supermarket's lucrative perimeter aisles. While middle-aisle groceries, including cereal, face intense pricing pressure, consumers seem willing to spend money on fresh products in the refrigerated and produce sections.
Bob Evans' line of refrigerated side dishes, such as macaroni and cheese and mashed potatoes, have posted 14 percent annual sales growth since 2012.
That's a lot better than cereal, which produces about a third of Post's revenue. While one study last year found that millennials view breakfast cereal as inconvenient, they apparently like the convenience of microwaveable hash browns.
Clayton-based Argent Capital Management, which has owned Post shares since the spinoff, likes the latest purchase. "This is a continuation of a strategy that they've had all along," Argent portfolio manager Scott Harrison said. "They've been excellent at execution over the years, and very good at capital allocation."
Post has hit some speed bumps. Michael Foods, an egg producer the company bought in 2014, was hit by an outbreak of avian flu the following year. Dymatize, another 2014 purchase, had to write off $9 million worth of protein powder and other inventory because of production problems.
Despite those stumbles, Harrison says Post's strategy has been on target. The company has cut costs to keep the cereal business profitable, while using cereal's considerable cash flow to fund acquisitions.
Post also is good at squeezing costs out of companies it acquires. It expects to cut Bob Evans' costs by $25 million within three years, and Harrison said he wouldn't be surprised to see the company beat that target.
Food is "a tough area right now," Harrison acknowledged, "but we place a lot of importance on the quality of the management team."
Some analysts questioned the latest deal's price tag. The $1.5 billion purchase amounts to about 15 times Bob Evans' earnings before interest, taxes and depreciation. Historically, food-industry deals go for about 10 times the earnings, but prices have risen in recent years.
Post isn't the only old-line company looking for growth. This summer Campbell Soup paid $700 million, which was more than 20 times operating earnings, for organic soup maker Pacific Foods.
Few other food makers, however, have diversified as successfully as Post. At companies such as Campbell and General Mills, the slow-growth legacy businesses are simply too big to overcome.
Post, the No. 3 player in cold cereal, started out small enough to be nimble. It has gotten much bigger: Sales will top $5 billion this year, up from less than $1 billion in 2012.
The dealmaking hasn't slowed down, and Harrison doesn't expect size to hurt the results. "From an investor standpoint, we think this story has a long runway," he said.