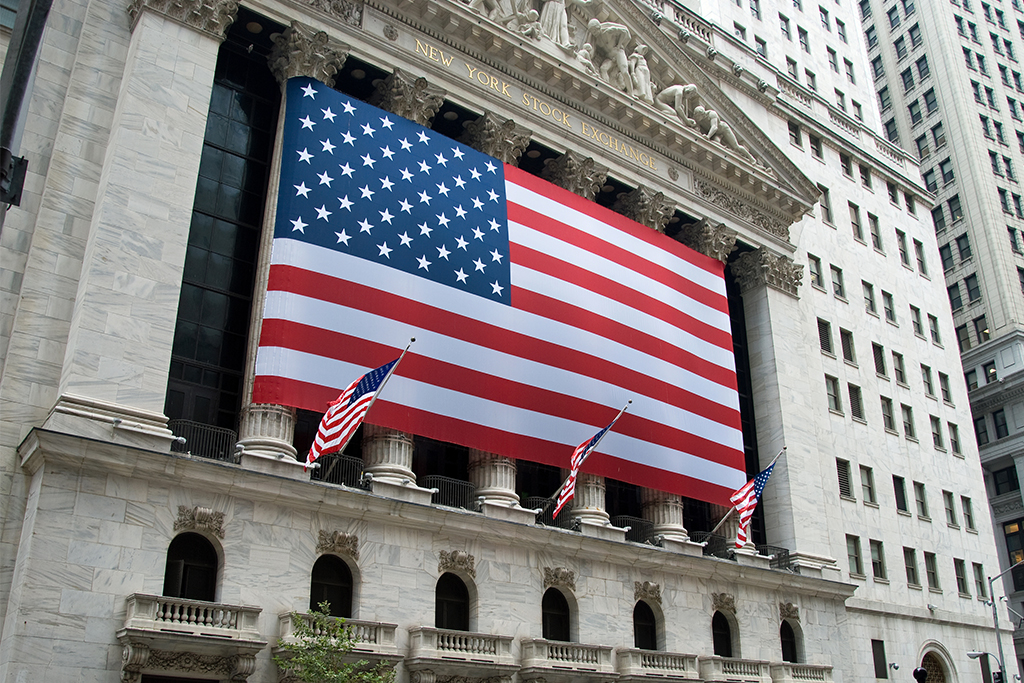 Weekly Investor
Weekly Investor – September 11, 2017
11 September 2017
Questions Abound
Equities stumbled a bit during a holiday-shortened week. Investors had much to ponder with matters ranging from Hurricane Irma and North Korea to raising the US debt limit and the Federal Reserve's future interest rate path. Financials had a particularly difficult week as insurers continued to sell-off due to Hurricane Irma's potential impact on Florida.  In addition, banking shares lost ground on lower treasury yields. In stock news, Hertz Global Holdings Inc. and Avis Budget Group Inc. both added to last week's gains as rental car rates jumped in areas affected by the hurricanes.  Investors speculated that excess supply in used cars could be further reduced by Hurricane Irma, benefiting resale values for both rental fleets. Looking ahead to next week, investors will closely watch North Korea over the weekend as Saturday marks the 69th anniversary of the founding of the Democratic People's Republic of Korea, which historically has meant another missile test. In addition, next week's inflation data will be a key data point as investors have been lowering their expectations for future rate hikes after a series of weak inflation reports.
The S&P 500® Index was down 0.6% for the week. The top-performing sectors in the S&P 500® Index included Health Care (1.5%) and Energy (1.3%) while bottom-performing sectors included Financials (-2.8%) and Telecommunications (-4.5%).  In the fixed-income market, the 10-year Treasury yield was down during the week, ending at 2.1%.
We continue to seek those companies possessing identifiable catalysts, and focusing on those stocks with favorable odds.
---
Favorable Odds
Celgene Corp. (CELG) discovers, develops and commercializes therapies to treat cancer and inflammatory diseases worldwide. Founded in 1980, CELG is headquartered in Summit, NJ.
As a best-in-breed biotechnology company, CELG's near-term outlook is centered on a blockbuster drug treatment for multiple myeloma called Revlimid. Despite the growth outlook for Revlimid remaining robust over the next few years, worries over patent expirations along with uncertainty related to healthcare reform has resulted in an attractive valuation for shares of CELG.  Additionally, CELG has been aggressively investing in its new product pipeline to build out the company's next-generation growth platform.  We believe these changes offer favorable odds and will allow CELG to position itself for growth well into the next decade.
Top 10 Equity Holdings
---
.
Alphabet, Inc. (Google, Inc.)
7.1%
Baxter International Inc.
4.8%
Masco Corporation
4.1%
Celgene Corp.
4.1%
Red Hat, Inc.
4.1%
Wynn Resorts Ltd.
4.1%
Post Holdings, Inc.
4.1%
ON Semiconductor Corp.
4.0%
Marvell Technology Group
4.0%
Skyworks Solutions, Inc.
3.9%
This newsletter presents selected recommendations from portfolio managers of Argent Capital Management LLC, a registered investment advisor. Opinions reflect the portfolio manager's judgment on the date above and are subject to change. A list of stocks recommended by Argent is available upon request. You should not assume that these recommendations are or will be profitable. In the course of it's business, Argent's client accounts may be buying and selling these stocks.