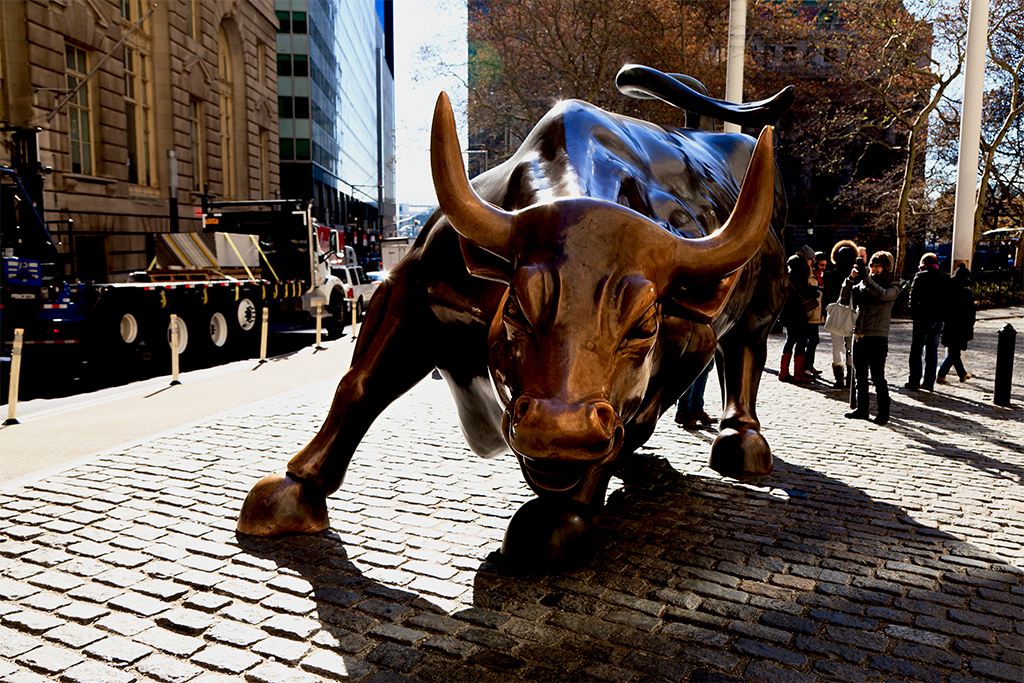 Weekly Investor
Weekly Investor – September 18, 2017
19 September 2017
Record Highs
The S&P 500 closed last week at an all-time high of 2498.6. Monday, the S&P 500 was up over 1% in large part because Hurricane Irma spared a majority of Florida from the direct hit that was initially feared. In stock news, additional details were revealed about Equifax Inc. and its data breach that potentially affected over 140m people. Unsurprisingly, the stock plummeted over -24.5% last week, following the prior week's -13% return. Oil futures were up over $2 last week and closed at $49.90 as OPEC increased its global demand projections. As a result, five of the six top performing names in the S&P 500 were from the energy sector: Range Resources Corp., Helmerich & Payne, Chesapeake Energy Corp., Concho Resources Inc. and Newfield Exploration, all of which were up at least 9%. Many retailers also had a great week on news that U.S. weekly retail sales were up 4.5%. Looking ahead, tensions with North Korea will remain in the forefront of investors' minds; however, fundamentals are likely to drive returns long term.
The S&P 500® Index was up 1.6% for the week. The top-performing sectors in the S&P 500® Index included Telecommunications (3.9%) and Energy (3.5%) while bottom-performing sectors included Health Care (0.4%) and Utilities (0.4%).  In the fixed-income market, the 10-year Treasury yield was down during the week, ending at 2.2%.
We continue to seek those companies possessing identifiable catalysts, and focusing on those stocks with favorable odds.
---
Positive Catalysts
Cognizant Technology Solutions Corp. (CTSH) provides information technology (IT), operations and technology consulting, infrastructure, and business process services worldwide. CTSH was founded in 1998 and is headquartered in Teaneck, New Jersey.
CTSH has recently engaged with activist investor Elliot Management and has agreed to adopt Elliot's plan to increase margins at the company. As part of the new strategy, CTSH is planning to implement a share buyback and dividend program aimed at increasing capital return to shareholders.  CTSH has also refreshed its Board of Directors by electing new members.  After a disappointing 2016, CTSH reported results that were aligned with guidance estimates and better than overall market expectations.  We view the positive report as an early sign that the management team at CTSH is able to successfully refocus efforts on growth and returns.  Additionally, the current valuation of CTSH reflects investor skepticism and the positive catalysts for change on the heels of activist investor Elliot are conducive to our change-based approach to investing.  We have added CTSH to our portfolio as we believe the company offers favorable odds for our portfolio.
Top 10 Equity Holdings
---
.
Alphabet, Inc. (Google, Inc.)
6.9%
Baxter International Inc.
4.8%
Marvell Technology Group
4.2%
ON Semiconductor Corp.
4.1%
Celgene Corp.
4.1%
Masco Corporation
4.0%
Post Holdings, Inc.
4.0%
Red Hat, Inc.
4.0%
Skyworks Solutions, Inc.
4.0%
Wynn Resorts Ltd.
3.9%
This newsletter presents selected recommendations from portfolio managers of Argent Capital Management LLC, a registered investment advisor. Opinions reflect the portfolio manager's judgment on the date above and are subject to change. A list of stocks recommended by Argent is available upon request. You should not assume that these recommendations are or will be profitable. In the course of it's business, Argent's client accounts may be buying and selling these stocks.