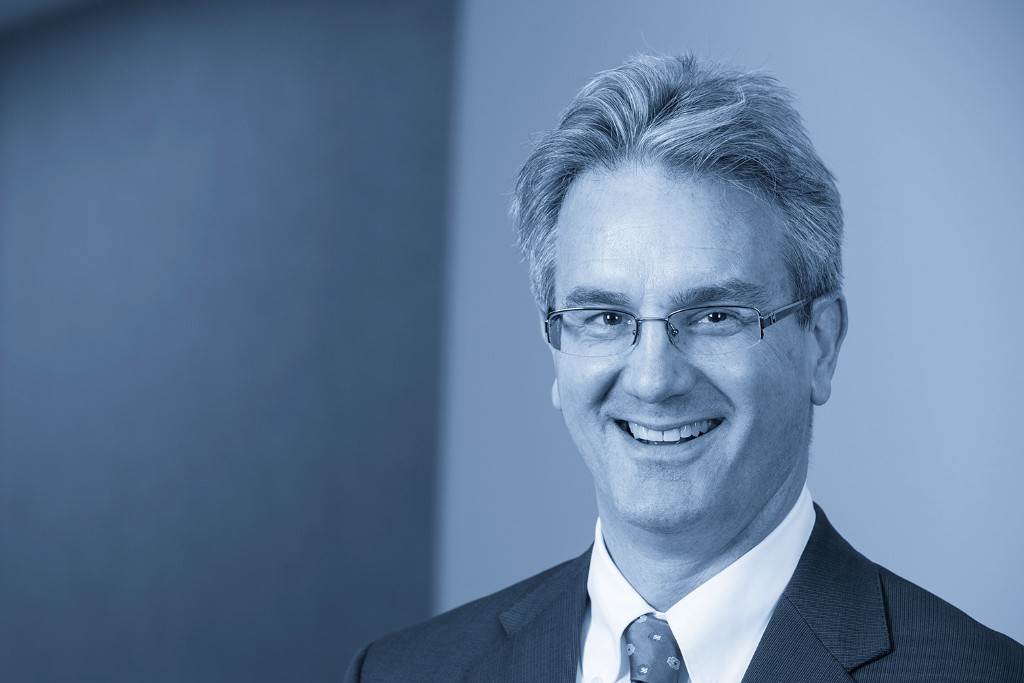 Large Cap Growth
Large Cap Commentary – September 2017
12 October 2017
Large cap stocks posted good performance in the third quarter, continuing the pleasant trend established in the first half of the year of the market slowly grinding up. Along the way, we heard more and more concerns about the inevitable correction, or the "Due Theory." This theory is often used in sports to note that a player or team is "due" for a loss after several big wins. To the degree pundits on the television continue to point out that new highs are further indications of the end being near, we get more enthused. For Argent, skepticism portends opportunity.
Turnover (trading activity) in Large Cap had been subdued in the first half of the year but several trades took place over the course of the third quarter. Some of the highlights included the sales of Fastenal (FAST) and Lowe's (LOW). For both stocks, the increasing shadow of Amazon was part of the sell decision. One of the first questions we ask when we consider a new name in the strategy is whether Amazon is a competitor, or a potential competitor. If it is, we think twice (However, while we respect Amazon and pay close attention to its market presence, we have a hard time justifying the valuation of the stock, trading at 140x forward twelve month consensus earnings, compared to the market at below 20x).
Noteworthy buys included Biogen-Idec (BIIB), a biopharma company with a large market presence in treatment for multiple sclerosis. The addition of BIIB to the Large Cap strategy dovetails nicely with the purchase of Celgene (CELG) in March of this year. Celgene is known for its focus on treatments for various cancers. Going into 2017, the pharma/biopharma industry had been depressed following the collapse of Valeant Pharmaceuticals (VRX) and the headline scandals that surrounded Martin Shkreli, who made headlines after his company raised drug prices by obscene amounts. Because of the perception change those scandals have wrought on the pharma/biopharma industry, Large Cap has identified great companies trading at compelling valuations, which result in truly favorable odds for our clients.
Another notable addition to the strategy this quarter is VMWare (VMW). VMW is a leader in computer virtualization, essentially splitting a single computer server so that it acts as many servers. Investors were of the opinion that large businesses, or enterprise customers, were moving wholesale to the cloud for their computing needs. Talking with our Main Street contacts, Argent became convinced that the world was not so simple. We believe that enterprises will move some of their computing needs to the cloud, but will keep an in-house presence as well. In this hybrid world, VMW stands to benefit as does Large Cap's long-time holding of Red Hat (RHT).
Finally, the end of the quarter was characterized by the theme of 'reflation.' The latest Consumer Price Index (CPI) report was higher than expected, oil is trading around $50/barrel and the U.S. 10-Year Treasury Bond yield has risen to over 2.2%. To be sure, these numbers are not worrisome from an inflationary standpoint, but the change has been noteworthy and positive for Large Cap's holdings, especially Large Cap's financial stocks.
We have three successful domestic equity strategies – Large Cap, Small Cap and Dividend Select. We appreciate the trust and support you have given Argent Capital. If you know someone you think would make a good client for Large Cap please keep us in mind.
Ken Crawford,
Senior Portfolio Manager
Past performance is no guarantee of future results. Views expressed herein represent the opinion of the portfolio manager as of the date above and are subject to change. The information provided in this report should not be considered a recommendation to purchase or sell any particular security. You should not assume that investments in any securities within these sectors were or will be profitable. A list of stocks recommended by Argent in the past year is available upon request.