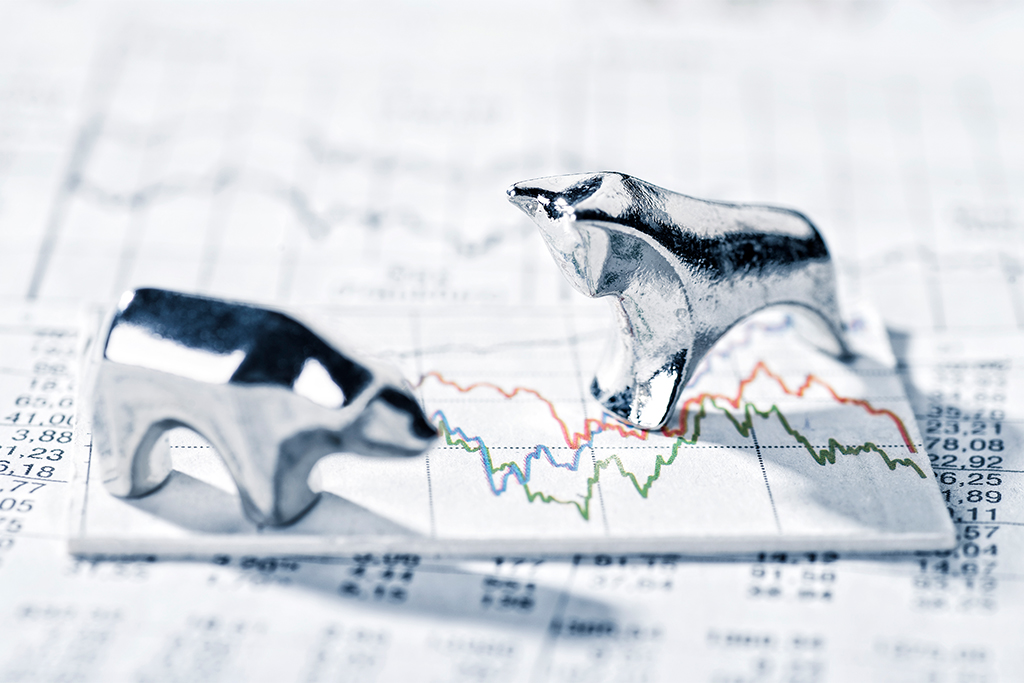 Weekly Investor
Weekly Investor – October 23, 2017
23 October 2017
Still going strong
The S&P 500 Index climbed continually higher last week, setting a new record at the close of every day, ending the week at 2,575.21. When all was said and done, the index was up 0.9% last week, and is up 2.3% for October and 16.9% YTD. The Dow Jones Industrial Average also set a record last week as it broke through the 23,000 point level. Equities received a shot in the arm late in the week after a $4 trillion budget resolution was passed by the Senate, in turn increasing investors' expectations that tax reform could be on the horizon.
Economic data was stronger than expected last week and the possibility of a tighter monetary policy also took hold. This caused interest rates to climb. Rates began to rise Monday after Fed Chair Yellen commented that the strength of the economy warrants gradual rate increases, despite a weaker inflation report the prior Friday. According to Bloomberg data, the implied probability of a December hike has risen to 83.6%. The market was also paying close attention to the candidates which President Trump interviewed throughout the week to fill the Fed Chair when Yellen's tenure ends in February.
Earnings season pushes full steam ahead this week with news from many companies including Alphabet Inc., Microsoft Corp., Amazon.com Inc. and Exxon Mobil Corp.
The S&P 500® Index was up 0.9% for the week. The top-performing sectors in the S&P 500® Index included Financials (2.0%) and Health Care (1.8%) while bottom-performing sectors included Energy (-0.4%) and Consumer Staples (-1.2%).  In the fixed-income market, the 10-year Treasury yield was up during the week, ending at 2.4%.
We continue to seek those companies possessing identifiable catalysts, and focusing on those stocks with favorable odds.
---
Positive Catalyst
Expedia, Inc. (EXPE) operates as an online travel company in the United States and internationally. The company facilitates the booking of hotel rooms, airline seats, car rentals, and destination services from its travel suppliers; and acts as an agent in the transactions. EXPE was founded in 1996 and is headquartered in Bellevue, Washington.
We have added EXPE to our portfolio as we believe its portfolio of brands is well positioned to gain share in the large and growing online travel booking space.   As many of you know, during Expedia's third quarter, CEO Dara Khosrowshahi left the company to take the CEO position at troubled ride sharing company UBER. While we were surprised by the news of Mr. Khosrowshahi's departure, we believe Expedia is still well positioned and will maintain their stride under the capable leadership of newly appointed CEO Mark Okerstrom. As CFO & Executive VP-Operations he has been involved in formulating strategy and integrating acquisitions during the last several years. These moves have aligned hotel rates with competitors such as Priceline (PCLN) which will allow EXPE to increase hotel room supply to facilitate booking growth and revenue. In addition, EXPE has significant opportunity in the emerging alternative accommodation space through the company's HomeAway brand. As these new forms of accommodations gain market acceptance, EXPE stands to benefit.   For these reasons, we have added EXPE to our portfolio as we believe the company has a long runway of future growth.
Top 10 Equity Holdings
---
.
Alphabet, Inc. (Google, Inc.)
7.2%
ON Semiconductor Corp.
4.6%
Baxter International Inc.
4.6%
Red Hat, Inc.
4.4%
Masco Corporation
4.2%
Marvell Technology Group
4.1%
Fortive Corporation
3.9%
JP Morgan Chase & Co.
3.9%
Post Holdings, Inc.
3.9%
Wynn Resorts Ltd.
3.9%
This newsletter presents selected recommendations from portfolio managers of Argent Capital Management LLC, a registered investment advisor. Opinions reflect the portfolio manager's judgment on the date above and are subject to change. A list of stocks recommended by Argent is available upon request. You should not assume that these recommendations are or will be profitable. In the course of it's business, Argent's client accounts may be buying and selling these stocks.