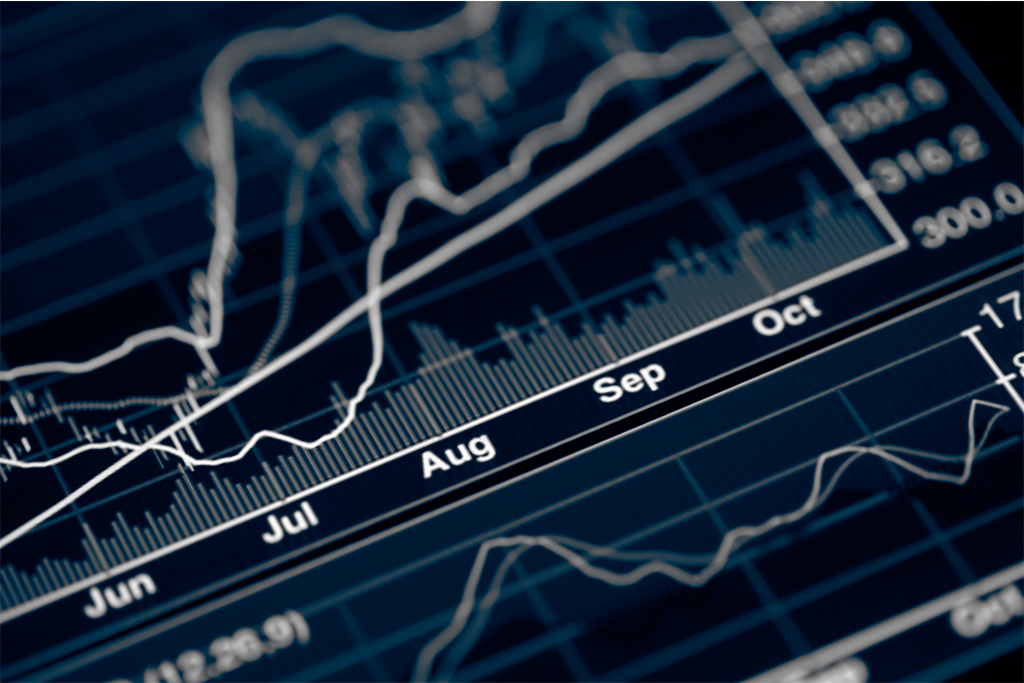 Weekly Investor
Weekly Investor – October 30, 2017
31 October 2017
Another All-Time High
Last week marked the seventh week in a row that the S&P 500 index closed at an all-time high. Earnings season was in full swing as 194 companies in the index released their quarterly results. Amazon.com Inc. was up 12% for the week, after its earnings announcement in which the company surpassed expectations both on earnings and revenue. Amazon also announced it received a wholesale pharmacy license in at least 12 states. This news sent CVS Health Corp. down 9.8% and Walgreens Boots Alliance down 5.3% for the week. Both companies closed Friday at 52 week lows.
The S&P 500 Information Technology index closed at an all-time high as several of the largest names in the index reported strong numbers. Microsoft Inc. was up over 6% after the company beat on revenue and earnings. Intel Corp. was up 9% on the week after it announced revenue and earnings above estimates, in part because the company's data center group is growing faster than analysts expected
Interest rates began to rise Monday after Fed Chair Yellen commented that the strength of the economy warrants gradual rate increases, despite a weaker inflation report the prior Friday. According to Bloomberg data, the implied probability of a December hike has risen to 83.6%. The possibility of tighter monetary policy, along with stronger than expected economic data, pushed rates higher throughout the rest of the week.
Looking ahead to next week, earnings season will continue as 138 of the S&P 500 components are expected to announce financial results from last quarter.
The S&P 500® Index was up 0.2% for the week. The top-performing sectors in the S&P 500® Index included Technology (2.9%) and Consumer Discretionary (1.1%) while bottom-performing sectors included Health Care (-2.1%) and Telecommunications (-3.2%).  In the fixed-income market, the 10-year Treasury yield was even during the week, ending at 2.4%.
We continue to seek those companies possessing identifiable catalysts, and focusing on those stocks with favorable odds.
---
Growth Potential
Facebook, Inc. (FB) provides various social networking products to connect and share through mobile devices, personal computers, and other surfaces worldwide. Its solutions include the company's namesake Facebook website as well as Instagram, Messenger and WhatsApp Messenger. The company also owns Oculus Rift, a virtual reality platform which offers interactive games. FB was founded in 2004 and is headquartered in Menlo Park, California.
With nearly two billion and growing active users on its original Facebook website, the company continues to establish itself as the leader in social media networks. FB has been enormously successful in finding ways for users to spend increasing amounts of time on its various platforms.  The company has monetized these platforms by selling advertising space and we believe a significant runway of growth still exists for FB as advertisers continue to migrate dollars from traditional channels to online.  In the near-term we expect FB to continue to develop new products which increase time spent as well as new advertising formats and incentives which will increase the overall price of ads. Longer-term, the company has opportunities within the artificial intelligence, search and payment spaces.  We have added FB to our portfolio as we believe the growth potential of the company offers favorable odds for our portfolio.
Top 10 Equity Holdings
---
.
Alphabet, Inc. (Google, Inc.)
7.4%
ON Semiconductor Corp.
4.8%
Baxter International Inc.
4.7%
Red Hat, Inc.
4.4%
Masco Corporation
4.2%
Marvell Technology Group
4.1%
Fortive Corporation
4.0%
JP Morgan Chase & Co.
4.0%
Wynn Resorts Ltd.
3.8%
Post Holdings, Inc.
3.8%
This newsletter presents selected recommendations from portfolio managers of Argent Capital Management LLC, a registered investment advisor. Opinions reflect the portfolio manager's judgment on the date above and are subject to change. A list of stocks recommended by Argent is available upon request. You should not assume that these recommendations are or will be profitable. In the course of it's business, Argent's client accounts may be buying and selling these stocks.