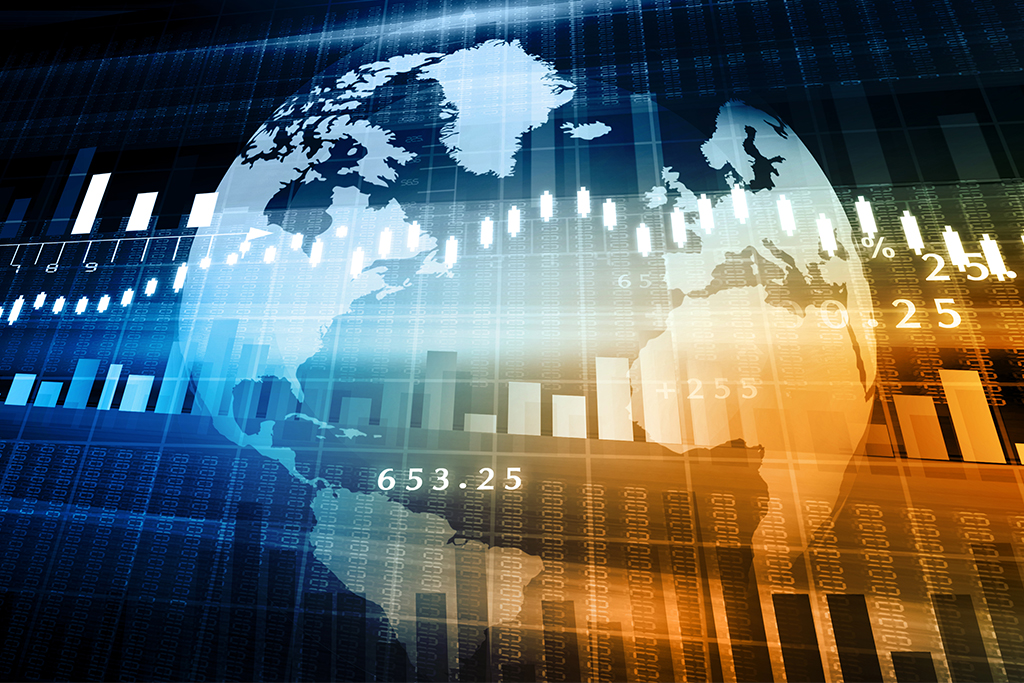 Weekly Investor
Weekly Investor – October 9, 2017
10 October 2017
Questions at the Fed
Interest rates rose over the course of the week on speculation whether Federal Reserve would increase rates again in December. Increasing this uncertainty was discussion about who may replace Fed Chairwoman Janet Yellen when her term is up next February. On the tax front, Thursday the House of Representatives passed a resolution which was seen as a necessary step towards cutting taxes. Now that tax cuts appear to be back on the table for President Trump's pro-growth agenda, investors speculated that the Fed would be more likely to raise rates sooner.
Despite a weak jobs report, equities continued to move higher as financial shares led the way for the week. Nonfarm payrolls fell by 33,000 in September, marking the first decline since 2010, likely affected by Hurricanes Harvey and Irma. However, the unemployment rate fell to 4.2%, the lowest reading since 2001. S&P 500 EPS (earnings per share) are expected to grow only 3.6% in the 3rd quarter due to weather-related revisions in the insurance industry. Even so, analysts still expect double-digit S&P 500 EPS growth for 2017 and 2018. Despite rising valuations, continued strength in corporate profits creates the potential for continued strength in equities going forward.
The S&P 500® Index was up 1.2% for the week. The top-performing sectors in the S&P 500® Index included Basic Materials (1.9%) and Financials (1.9%) while bottom-performing sectors included Energy (-0.6%) and Telecommunications (-1.1%).  In the fixed-income market, the 10-year Treasury yield was up during the week, ending at 2.4%.
We continue to seek those companies possessing identifiable catalysts, and focusing on those stocks with favorable odds.
---
Upside Potential
DowDuPont Inc. (DWDP), through its subsidiaries, engages in agriculture, materials science, and specialty products businesses worldwide. The company was formerly known as The Dow Chemical Company and changed its name to DowDuPont Inc. in September 2017. The company was founded in 1897 and is based in Midland, Michigan.
The new DWDP is the result of a merger of two world-class American companies: DOW and DD. The combination of the two represents a once in a lifetime opportunity to create shareholder value and the management team is wasting no time. DWDP plans to initially split into three companies during the next 18 months and then each company will have the ability to combine in ways unique to its business. The immediate impact is a 30% reduction in costs (and similar increase in the value of the company). The CEO of the new entity, Ed Breen, has a history of creating significant shareholder value and employed a similar playbook at Tyco. For these reasons, we believe the company offers favorable odds and has significant upside potential.
Top 10 Equity Holdings
---
.
Alphabet, Inc. (Google, Inc.)
7.2%
Baxter International Inc.
4.6%
ON Semiconductor Corp.
4.4%
Red Hat, Inc.
4.3%
Masco Corporation
4.1%
Marvell Technology Group
4.0%
Post Holdings, Inc.
4.0%
Fortive Corporation
3.9%
Celgene Corp.
3.9%
Wynn Resorts Ltd.
3.9%
This newsletter presents selected recommendations from portfolio managers of Argent Capital Management LLC, a registered investment advisor. Opinions reflect the portfolio manager's judgment on the date above and are subject to change. A list of stocks recommended by Argent is available upon request. You should not assume that these recommendations are or will be profitable. In the course of it's business, Argent's client accounts may be buying and selling these stocks.