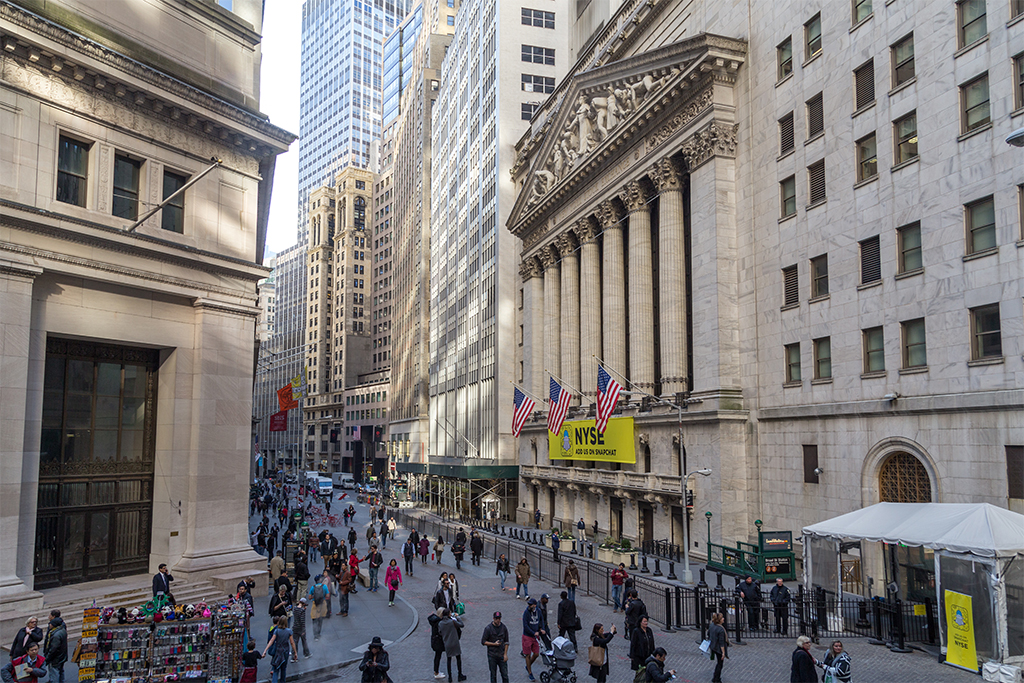 Weekly Investor
Weekly Investor – November 13, 2017
13 November 2017
An Up and Down Week
Although the S&P 500 Index posted a new closing high of 2,594.38 on Wednesday, a negative showing for the financials sector pushed the index down, closing the week out with its first weekly loss since early September. Equities were up on Monday as the energy sector displayed strength. Oil prices jumped over 3% to close at $57.35 per barrel, the highest closing price since the end of June 2015. This was largely due to the political tensions in Saudi Arabia.
Twenty-First Century Fox, Inc., a producer and distributor of movies and television programming, jumped up 9.9% on Monday after news of preliminary talks with The Walt Disney Company possibly buying some of their assets. Michael Kors Holdings Limited, a global luxury lifestyle brand, also had a strong week, returning 14.7% on Monday after a strong earnings announcement. Finally, Mattel Inc., a manufacturer and marketer of children's toys worldwide, has had a rough year, but climbed 11.4% last week as investors have taken renewed interest and reports of a takeover offer by Hasbro Inc. Next week's earnings news comes from Wal-Mart Stores Inc., The Home Depot Inc., Cisco Systems Inc., Target Corp., Best Buy Company Inc. and many others.
The S&P 500® Index was even for the week. The top-performing sectors in the S&P 500® Index included Energy (2.8%) and Consumer Staples (2.1%) while bottom-performing sectors included Financials (-2.8%) and Telecommunications (-3.9%).  In the fixed-income market, the 10-year Treasury yield was even during the week, ending at 2.4%.
We continue to seek those companies possessing identifiable catalysts, and focusing on those stocks with favorable odds.
---
Favorable Odds
Lincoln National Corp. (LNC) engages in multiple insurance and retirement businesses within the United States and sells a range of wealth protection, accumulation and retirement income products and solutions. LNC was founded in 1904 and is headquartered in Radnor, Pennsylvania.
Similar to its industry peers, LNC's profit has been significantly impacted by the low interest rate environment. However, improving economic signals are currently leading the Federal Reserve to slowly reverse its monetary policy. This change should lead to a gradual climb in interest rates and thus a much improved operating environment for LNC. Additionally, the improving U.S. economy indicates higher potential demand for LNC's products. We believe LNC is well positioned to benefit from steady U.S. economic improvement and offers favorable odds to our clients.
Top 10 Equity Holdings
---
.
Alphabet, Inc. (Google, Inc.)
7.5%
ON Semiconductor Corp.
5.0%
Baxter International Inc.
4.6%
Red Hat, Inc.
4.5%
Marvell Technology Group
4.4%
Wynn Resorts Ltd.
4.1%
Masco Corporation
4.0%
Fortive Corporation
3.9%
JP Morgan Chase & Co.
3.8%
Post Holdings, Inc.
3.6%
This newsletter presents selected recommendations from portfolio managers of Argent Capital Management LLC, a registered investment advisor. Opinions reflect the portfolio manager's judgment on the date above and are subject to change. A list of stocks recommended by Argent is available upon request. You should not assume that these recommendations are or will be profitable. In the course of it's business, Argent's client accounts may be buying and selling these stocks.