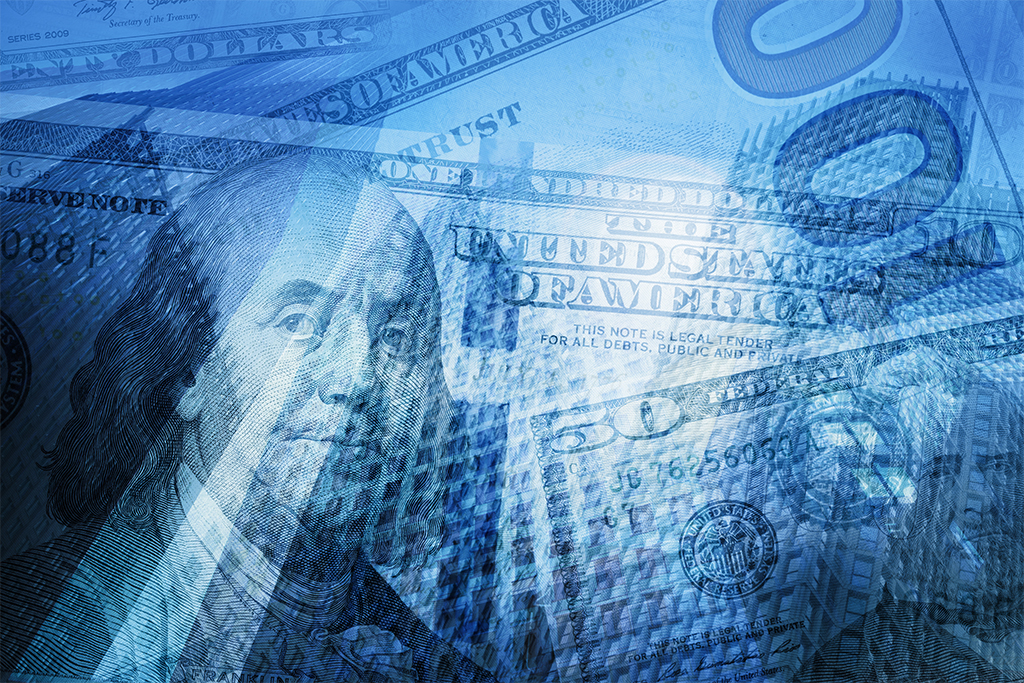 Weekly Investor
Weekly Investor – November 6, 2017
07 November 2017
A Good Week for Tech
The S&P 500 was up again last week, marking its eighth straight weekly gain. This was driven by a combination of strong earnings reports and the release of the House Republican's tax plan. As was expected, last week also brought Donald Trump's nomination of Federal Reserve governor Jerome Powell to be the next chairman of the Federal Reserve. He is generally considered a governor who will favor dovish monetary policy and largely extend much of what Janet Yellen has done. Yields rose last week as this news was coupled with strong earnings announcements and equally strong economic reports.
In technology earnings, Apple Inc. shares hit a record high after reporting its best quarterly growth in two years on strong sales of iPhones, iMacs, and services. Apple Inc. guidance for the current quarter was also above consensus, propelled by strong initial demand for the iPhone X. Facebook Inc. also had a good week as they surprised on both the top and bottom lines as advertising revenue increase by 47%. Technology stocks are on track for one of their best quarters ever as 88% of names in the S&P 500 have beat earnings expectations.
The S&P 500® Index was up 0.3% for the week. The top-performing sectors in the S&P 500® Index included Technology (1.8%) and Energy (1.7%) while bottom-performing sectors included Consumer Discretionary (-0.8%) and Telecommunications (-2.6%).  In the fixed-income market, the 10-year Treasury yield was even during the week, ending at 2.4%.
We continue to seek those companies possessing identifiable catalysts, and focusing on those stocks with favorable odds.
---
Favorable Odds
Fortive Corporation (FTV) was acquired as a spin-off from Danaher Corporation (DHR). For every two shares of DHR, investors received one share of FTV.
FTV manufactures and markets industrial products such as field instrumentation, sensing, product realization and automation and specialty solutions. FTV has a management team in place that was transitioned from DHR, a nice balance sheet and potential for organic and margin growth. We believe the potential for the organic growth of FTV is derived from the company's capacity to acquire additional businesses. For these reasons, Argent is keeping all shares of FTV as we believe the company offers favorable odds for our portfolio.
Top 10 Equity Holdings
---
.
Alphabet, Inc. (Google, Inc.)
7.5%
ON Semiconductor Corp.
5.0%
Baxter International Inc.
4.7%
Red Hat, Inc.
4.4%
Marvell Technology Group
4.1%
Masco Corporation
4.1%
Wynn Resorts Ltd.
4.0%
Fortive Corporation
4.0%
JP Morgan Chase & Co.
4.0%
Lincoln National
3.6%
This newsletter presents selected recommendations from portfolio managers of Argent Capital Management LLC, a registered investment advisor. Opinions reflect the portfolio manager's judgment on the date above and are subject to change. A list of stocks recommended by Argent is available upon request. You should not assume that these recommendations are or will be profitable. In the course of it's business, Argent's client accounts may be buying and selling these stocks.