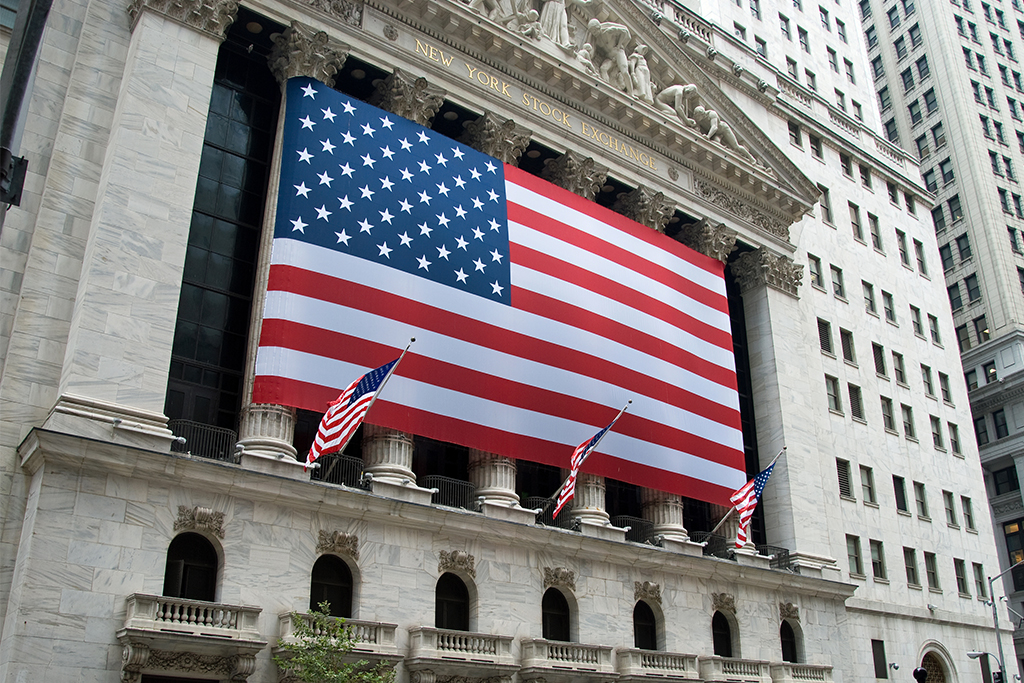 Weekly Investor
Weekly Investor – December 18, 2017
19 December 2017
A See-Saw Week
The S&P 500 index closed last week at 2675 – another all-time high. This came after a see-saw week where equity market returns ebbed and flowed as Congress pulled together the sweeping tax reform they promised last election season. At last, the full bill was available late Friday night and is expected to be voted on by mid-week. If the bill quickly passes both the House and the Senate as expected, President Trump could sign it before Christmas.
Telecommunication services led the way last week. Much of the performance came from Verizon Communications, up 3% last week, and AT&T Inc., up 4% last week, on news that the Federal Government was rolling back net neutrality regulations. Verizon also announced a $2.5b deal to stream in-market NFL games through the 2022 season. Twenty-First Century Fox Inc. announced a pending deal that Walt Disney Co. would buy many of their assets in an all-stock transaction. The agreement comes with Fox spinning off a substantial portion of their business, including Fox News and Fox Business, while obtaining a 25% equity stake in Disney. The news of a pending acquisition pushed Disney shares up 6.7% and Fox up 3.8%.
Looking towards the end of 2017 the job market, wage market, regulatory environment, Federal Reserve and corporate tax environment all appear to be accommodative for equities.
The S&P 500® Index was up for the week. The top-performing sectors in the S&P 500® Index included Telecommunications (4.0%) and Technology (1.8%) while bottom-performing sectors included Basic Materials (-0.2%) and Utilities (-0.7%).  In the fixed-income market, the 10-year Treasury yield was even during the week, ending at 2.4%.
We continue to seek those companies possessing identifiable catalysts, and focusing on those stocks with favorable odds.
---
Favorable Odds
ON Semiconductor Corp. (ON) designs, manufactures and markets semiconductor components for electronic systems and products worldwide. ON was founded in 1999 and is headquartered in Phoenix, AZ.
ON is well positioned to benefit from increasing electronic components needed to power safer, smarter connected cars over the next few years. ON is also making acquisitions. ON acquired Aptina, a smaller peer as well as Fairchild Semiconductor. These acquisitions allow ON to generate much of its revenue from the auto industry. We believe this market will only grow for ON as the number of sensors and cameras on cars increase. We also believe the growth of connected devices, stemming from the "internet of things" can lead to robust sales and profit growth for ON. Finally, shares of ON are currently trading at a discount to peers. For these reasons, we have added ON to our portfolio as we believe ON possesses favorable odds.
Top 10 Equity Holdings
---
.
Alphabet, Inc. (Google, Inc.)
7.6%
Marvell Technology Group
4.7%
Baxter International Inc.
4.6%
Red Hat, Inc.
4.6%
ON Semiconductor Corp.
4.5%
Masco Corporation
4.3%
Wynn Resorts Ltd.
4.3%
JP Morgan Chase & Co.
4.1%
Fortive Corporation
3.8%
Lincoln National
3.6%
This newsletter presents selected recommendations from portfolio managers of Argent Capital Management LLC, a registered investment advisor. Opinions reflect the portfolio manager's judgment on the date above and are subject to change. A list of stocks recommended by Argent is available upon request. You should not assume that these recommendations are or will be profitable. In the course of it's business, Argent's client accounts may be buying and selling these stocks.