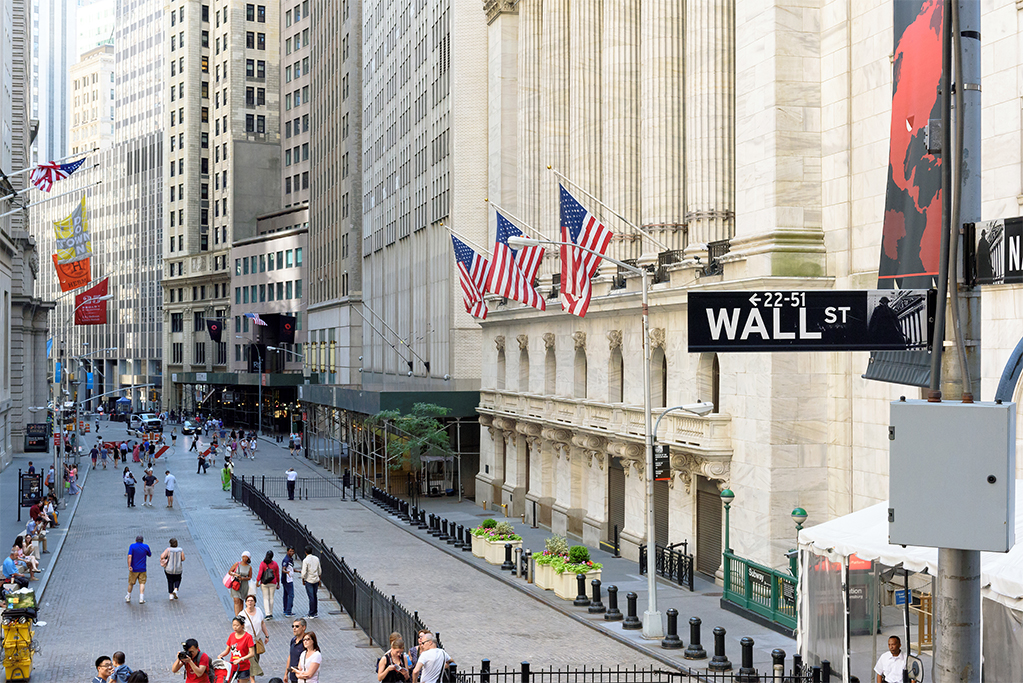 Weekly Investor
Weekly Investor – December 4, 2017
05 December 2017
A Strong Month in the Books
The S&P 500 had another strong month, closing out November on a new high. For the year, the S&P500 is up over 20%.  Further progress on tax reform and the guilty plea of Michael Flynn led to a volatile end to last week with the S&P 500 having a Friday intraday decline of 1.5% before climbing back to close only modestly lower by the end of the day. Telecommunication Services, with Verizon Communications leading the way, was the best performing sector in the S&P 500, returning 6.7% for the week. Verizon has plans to cut the cable companies out of the internet service provider business by offering its upcoming 5G service to select cities late next year. Led by L Brands, Macy's, and Nordstrom, traditional Consumer Discretionary names continued to rebound, at least momentarily shaking off fears that they can no longer compete in today's consumer landscape.
Looking ahead to next week, investors will be keyed in to the payroll and jobs numbers coming later in the week.
The S&P 500® Index was up for the week. The top-performing sectors in the S&P 500® Index included Telecommunications (6.7%) and Financials (5.2%) while bottom-performing sectors included Basic Materials (0.4%) and Technology (-2.0%).  In the fixed-income market, the 10-year Treasury yield was up during the week, ending at 2.4%.
We continue to seek those companies possessing identifiable catalysts, and focusing on those stocks with favorable odds.
---
Favorable Odds
Marvell Technology Group Ltd. (MRVL) is a semiconductor manufacturer that designs, develops and markets analog, mixed-signal, digital signal processing, embedded and standalone integrated circuits. MRVL is the market leader in data storage solutions. End clients include computer manufacturers, automobile makers, major mobile networks and internet retail and server sites.   MRVL was founded in 1995 and is headquartered in Hamilton, Bermuda.
Activist investor Starboard has made dramatic changes to MRVL since early 2016. Starboard brought in a new CEO, Matt Murphy, who had a solid track record in the semiconductor industry prior to taking over MRVL. Since arriving, Murphy has quickly put together a new management team of successful industry veterans. MRVL has delivered significant improvements to its profits by implementing cost discipline, streamlining its product portfolio and renewing its focus on R&D. Most recently, MRVL announced plans to acquire Cavium, another semiconductor manufacturer, to increase the company's exposure to networking. The Cavium acquisition should drive further profit improvements and increase MRVL's revenue. We believe there is plenty of room for the new management team to implement further internal improvements and deliver results better than current market expectations.
Top 10 Equity Holdings
---
.
Alphabet, Inc. (Google, Inc.)
7.3%
Marvell Technology Group
4.8%
Baxter International Inc.
4.7%
ON Semiconductor Corp.
4.5%
Red Hat, Inc.
4.5%
Masco Corporation
4.4%
Wynn Resorts Ltd.
4.2%
JP Morgan Chase & Co.
4.0%
Fortive Corporation
4.0%
Lincoln National
3.6%
This newsletter presents selected recommendations from portfolio managers of Argent Capital Management LLC, a registered investment advisor. Opinions reflect the portfolio manager's judgment on the date above and are subject to change. A list of stocks recommended by Argent is available upon request. You should not assume that these recommendations are or will be profitable. In the course of it's business, Argent's client accounts may be buying and selling these stocks.