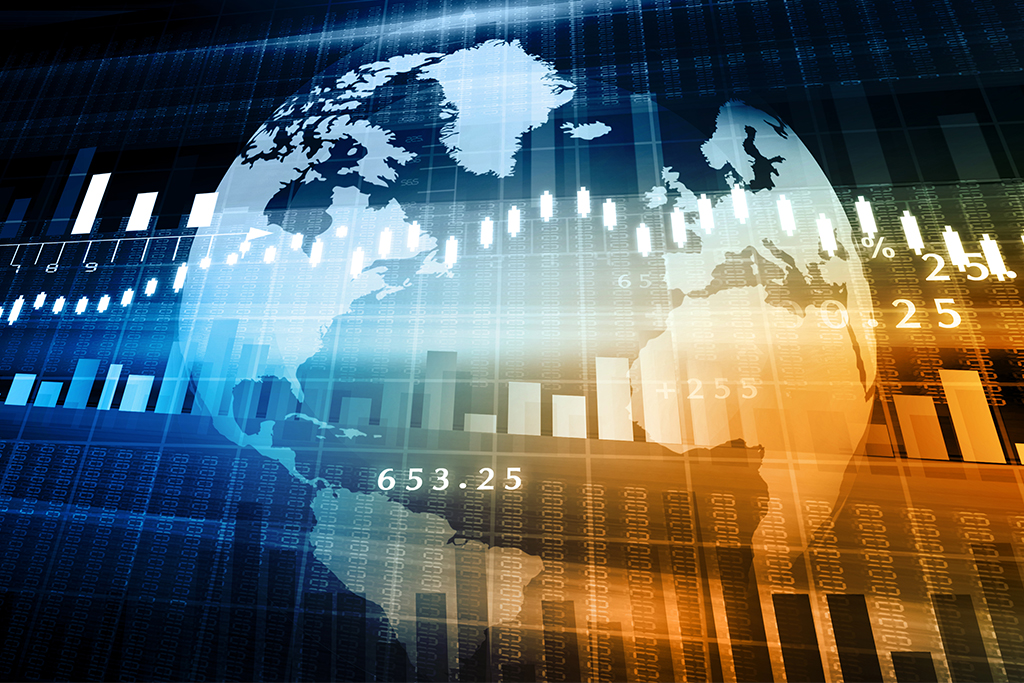 Weekly Investor
Weekly Investor – January 16, 2018
16 January 2018
Earnings Season Begins
Stocks continued to climb higher in 2018 with the S&P 500 Index returning 1.61% last week. The start of fourth quarter earnings season kicked off with financials showing good results. JPMorgan Chase & Co. (JMP), BlackRock Inc. (BLK), and The PNC Financial Services Group Inc. (PNC) all beat earnings expectations. JPM also commented on the positive effects for 2018 from the tax overhaul which helped the stock climb higher on Friday. This week's earnings reports include Bank of America Corp., UnitedHealth Group Inc., Citigroup Inc., IBM Corp., Schlumberger, Morgan Stanley and many more.
Crude oil prices rallied as oil prices showed their strongest gain since late October, up 4.65% for the week, closing at $64.30 per barrel.
Three events last week drove U.S. Treasury bond yields higher: the Bank of Japan revealed it would start to trim purchases of Japanese government bonds, Chinese officials announced that the Chinese Central Bank may slow or even halt purchases of U.S. Treasury bonds and the December Consumer Price Index (CPI) report revealed that prices were in line with or beat expectations.
The S&P 500® Index was up 1.6% for the week. The top-performing sectors in the S&P 500® Index included Industrials (3.2%) and Energy (3.2%) while bottom-performing sectors included Utilities (-2.1%) and Telecommunications (-2.1%).  In the fixed-income market, the 10-year Treasury yield was up during the week, ending at 2.6%.
We continue to seek those companies possessing identifiable catalysts, and focusing on those stocks with favorable odds.
---
Favorable Odds
Schlumberger LTD (SLB) is a global oilfield services company that employs more than 95,000 people in more than 80 countries. The company's technologies and services help the world's largest exploration and production (E&P) companies discover and produce the energy required to fuel the global economy. Founded in 1927 and based in Houston, Texas, SLB's service portfolio includes some of the most sophisticated drilling, testing and production equipment in the industry.
As the best-in-breed oilfield services company, we believe SLB stands to benefit from the recent rebound in oil and natural gas prices as well as the subsequent recovery in drilling activity. Additionally, SLB continues to have a technological advantage over competition and reputation for execution as the company takes market share from smaller players utilizing its integrated, holistic drilling and servicing offerings. For these reasons, along with SLB's history of withstanding the volatility of world energy market cycles, we believe SLB offers our portfolio favorable odds.
Top 10 Equity Holdings
---
.
Alphabet, Inc. (Google, Inc.)
7.5%
ON Semiconductor Corp.
5.0%
Marvell Technology Group
4.9%
Baxter International Inc.
4.6%
Masco Corporation
4.4%
Red Hat, Inc.
4.2%
JP Morgan Chase & Co.
4.1%
Wynn Resorts, Inc.
4.1%
Lincoln National
3.8%
Fortive Corporation
3.8%
This newsletter presents selected recommendations from portfolio managers of Argent Capital Management LLC, a registered investment advisor. Opinions reflect the portfolio manager's judgment on the date above and are subject to change. A list of stocks recommended by Argent is available upon request. You should not assume that these recommendations are or will be profitable. In the course of it's business, Argent's client accounts may be buying and selling these stocks.