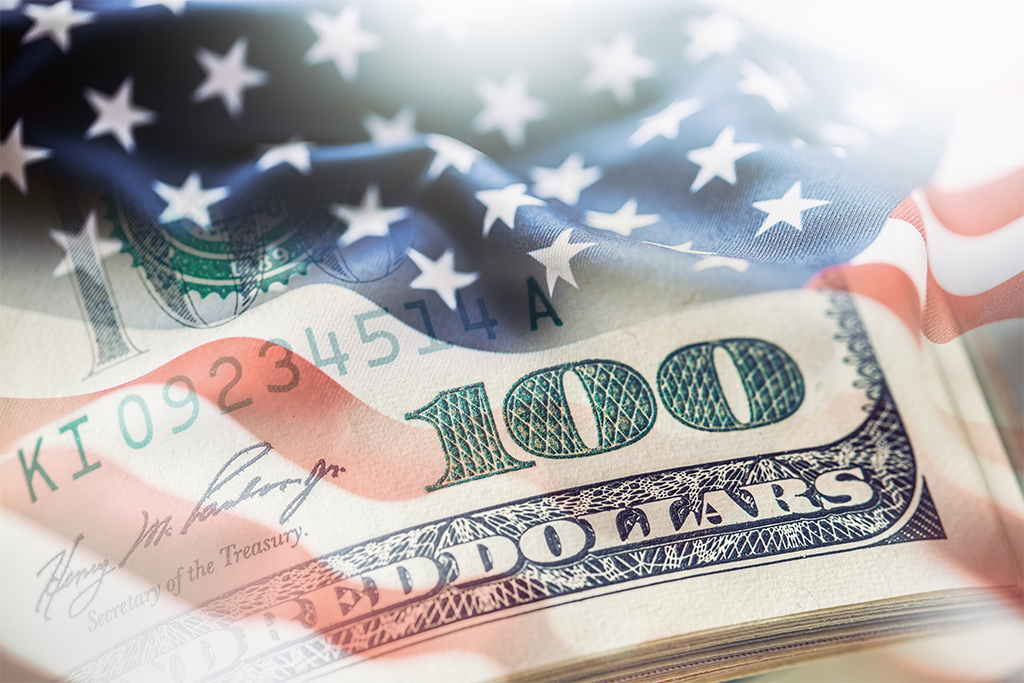 Weekly Investor
Weekly Investor – January 22, 2018
23 January 2018
A Strong Start to the Year
Bank earnings and corporate reports sent the S&P 500® higher for the third consecutive week. Despite fears of a potential government shutdown, continued strong corporate profits and a synchronized global pickup in demand pushed the market up. With roughly 10% of S&P 500 members reporting, earnings-per-share have increased by over 11% year-over-year. Investment-banking climbed 19% for the largest banks as executives are optimistic about future deal flow due to a reduced corporate rate. In tech news, shares of International Business Machines Corp. lost ground on weak margins, despite posting revenue growth for the first time in four years. Looking ahead to this week, earnings season will kick into full gear with a number of bellwethers reporting results. The S&P 500's projected earnings growth is 10.8% for 2017 and 17.4% for 2018.
U.S. 10-year Treasury Yield hit its highest rate since September 2014 on Friday as investors focused on the threat of a government shutdown. Notes from the Federal Reserve's Beige Book indicated that the Fed views the U.S. economy as robust, but wage pressures are modest.
The S&P 500® Index was up 0.9% for the week. The top-performing sectors in the S&P 500 Index included Consumer Staples (2.4%) and Health Care (1.9%) while bottom-performing sectors included Industrials (-0.9%) and Energy (-1.3%).  In the fixed-income market, the 10-year Treasury Yield was even during the week, ending at 2.6%.
We continue to seek those companies possessing identifiable catalysts, and focusing on those stocks with favorable odds.
---
Favorable Odds
Restaurant Brands International Inc. (QSR) franchises quick service restaurant concepts under the Tim Hortons, Burger King, and Popeyes Louisiana Chicken banners. QSR was founded in 1954 and is headquartered in Oakville, Canada.
Restaurant Brands is majority owned and operated by 3G Capital Management, a consumer brand focused private equity firm. 3G has been successful rolling up companies within the beer and consumer packaged foods industries and are in the early innings of creating a global fast food powerhouse with QSR. We believe they will continue to lower expenses and redeploy those savings to fund additional acquisitions in new restaurant categories. Both 3G and the management team have huge aspirations combined with a global focus which could translate to a runway for growth that goes decades into the future. For these reasons, we believe QSR presents favorable odds for our clients.
Top 10 Equity Holdings
---
.
Alphabet, Inc. (Google, Inc.)
7.6%
ON Semiconductor Corp.
5.3%
Marvell Technology Group
4.8%
Baxter International Inc.
4.6%
Masco Corporation
4.4%
Wynn Resorts, Inc.
4.4%
Red Hat, Inc.
4.2%
JP Morgan Chase & Co.
4.1%
Fortive Corporation
3.7%
Lincoln National
3.7%
This newsletter presents selected recommendations from portfolio managers of Argent Capital Management LLC, a registered investment advisor. Opinions reflect the portfolio manager's judgment on the date above and are subject to change. A list of stocks recommended by Argent is available upon request. You should not assume that these recommendations are or will be profitable. In the course of it's business, Argent's client accounts may be buying and selling these stocks.