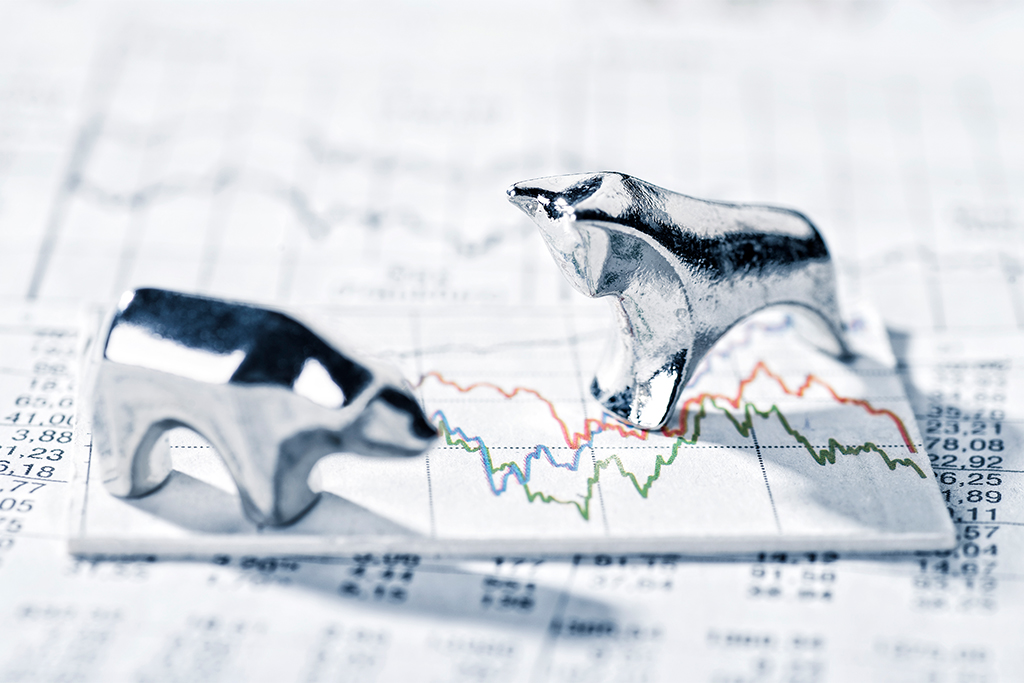 Weekly Investor
Weekly Investor – January 29, 2018
30 January 2018
The Rally Continues
The New Year has been kind to the S&P 500®, as it has returned over 7.5% since the beginning of 2018. Information technology companies, such as large caps Microsoft Corp and Alphabet Inc, have been leading the market. These two companies, along with Facebook Inc, will be closely monitored next week as all three will release quarterly results. Since the beginning of earnings season, 117 companies have reported and 91 have beat analyst estimates. Next week 109 names in the S&P 500 are slated to report.
Although strong earnings have been a theme in the first month of 2018, the news cycle is still dominated by Washington. Uncertainties around the President's "America First" policy have put pressure on the dollar since he took office last year. The President alleviated some of the fears in his speech at the World Economic Forum in Davos, Switzerland last Friday. He touted America's falling unemployment rate and increased business and consumer optimism while inviting the world to do business with the United States. Looking to next week, the President will try to use the momentum of avoiding a prolonged government shutdown and a strong economy to make his case for success at his first State of the Union address on Tuesday.
The S&P 500® Index was up 2.2% for the week. The top-performing sectors in the S&P 500 Index included Health Care (3.5%) and Telecommunications (3.5%) while bottom-performing sectors included Industrials (1.2%) and Consumer Staples (1.1%).  In the fixed-income market, the 10-year Treasury Yield was up during the week, ending at 2.7%.
We continue to seek those companies possessing identifiable catalysts, and focusing on those stocks with favorable odds.
---
Positive Catalysts
SunTrust Banks, Inc. (STI) operates as the holding company for SunTrust Bank that provides various financial services for consumers, businesses, corporations, and institutions in the United States with a focus in the Southeast and Mid-Atlantic regions. The company was founded in 1891 and is headquartered in Atlanta, Georgia.
STI has recovered nicely since the financial crisis, seeing robust regional growth and positioned well to benefit from a change towards higher interest rates. STI also has a strong management team that continues to focus on improving operational efficiency to lower costs and drive growth. In addition, a strong balance sheet allows SunTrust to return a significant amount of capital to shareholders via dividend increases and share buy backs. For these reasons, we believe SunTrust Banks presents favorable odds for long-term growth in the portfolio.
Top 10 Equity Holdings
---
.
Alphabet, Inc. (Google, Inc.)
7.7%
ON Semiconductor Corp.
5.2%
Baxter International Inc.
4.7%
Marvell Technology Group
4.7%
Red Hat, Inc.
4.4%
Wynn Resorts, Inc.
4.3%
Masco Corporation
4.3%
JP Morgan Chase & Co.
4.1%
Fortive Corporation
3.7%
Lincoln National
3.7%
This newsletter presents selected recommendations from portfolio managers of Argent Capital Management LLC, a registered investment advisor. Opinions reflect the portfolio manager's judgment on the date above and are subject to change. A list of stocks recommended by Argent is available upon request. You should not assume that these recommendations are or will be profitable. In the course of it's business, Argent's client accounts may be buying and selling these stocks.