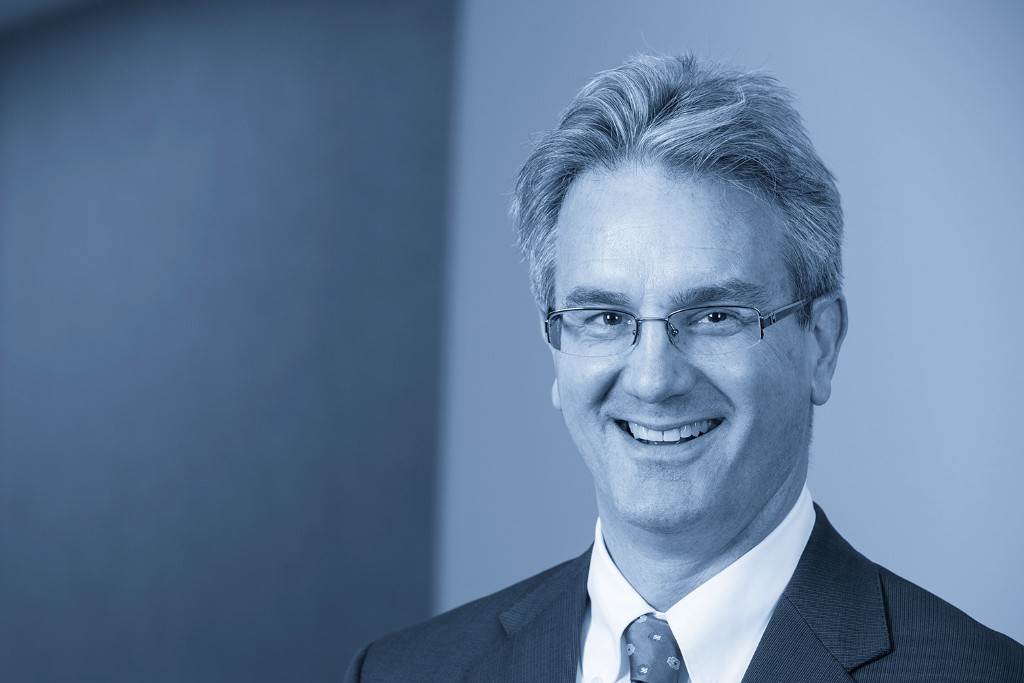 Large Cap Growth
Large Cap Commentary – January 2018
14 February 2018
The New Year brought with it some of the positives investors enjoyed in 2017, as record highs were set for the market throughout much of January, followed by something that investors have not seen for a good deal of time—a pullback. One of the peculiar aspects of the market last year was its lack of volatility. In other words, the market had relatively few ups and downs.
That has not been the case in latter parts of January and as I write this in early February. Instead, volatility has returned, and returned with a vengeance, as can be seen in the chart below.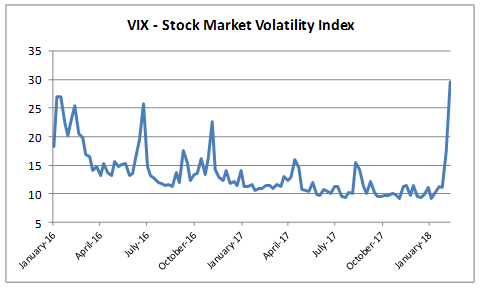 The change has surprised investors. The great increase in volatility in such a short time frame has surprised our experienced investment team at Argent as well. Having said that, perhaps as surprising was the lack of volatility throughout 2017, even as many negative events made headline news, including the lack of action in Washington or the next missile launch in North Korea. These negatives did little to dent the upward trajectory of the stock market.
Several reasons have been given for the resurgence in volatility in the market, including:
Wage inflation that may force the Federal Reserve to act more quickly.
Deficit concerns that may push interest rates up in the United States as the U.S. Treasury issues more debt.
Improving economies in Europe and Japan that may curtail further monetary stimulus in those geographies.
Profit taking by investors after the stock market run.
Computer program trading forcing stock sales.
What the real answer is for the recent volatility likely will take several months to answer. In the meantime, what sets Argent apart is that we look at company fundamentals and economic trends to try to piece together what is happening now. What we have observed during fourth quarter earnings season is that the S&P 500® Index is posting better than expected earnings and, more important, better than expected sales. In addition, much of the discussion during earnings conference calls has focused on how companies will use the windfall from the Trump tax plan.
While the valuation of the market is closer to a fair level than it has been in close to a decade, business fundamentals by and large point to continued positive change for 2018. Because of the better fundamentals, we expect the market to rise at a more normal pace throughout the year.
We have four successful equity strategies – Large Cap, Small Cap, Dividend Select and the recently introduced Mid Cap. We are very proud of all, and if you have questions on any of these, or know others who might have an interest in our strategies and mailings, please call us.
Ken Crawford
Senior Portfolio Manager
Past performance is no guarantee of future results. Views expressed herein represent the opinion of the portfolio manager as of the date above and are subject to change. The information provided in this report should not be considered a recommendation to purchase or sell any particular security. You should not assume that investments in any securities within these sectors were or will be profitable. A list of stocks recommended by Argent in the past year is available upon request.