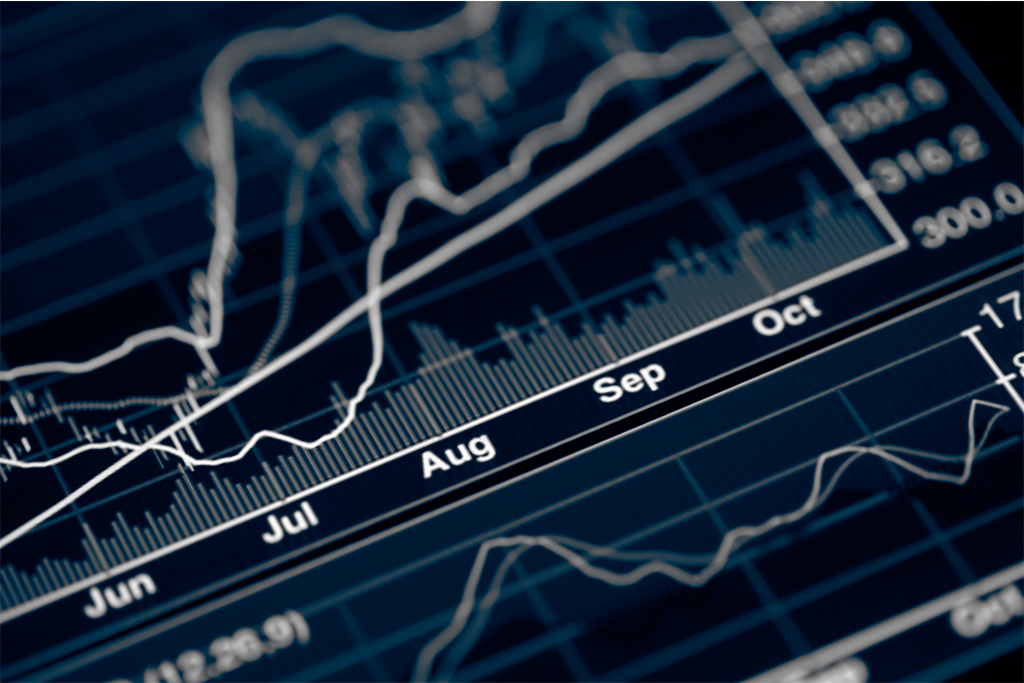 Weekly Investor
Weekly Investor – February 5, 2018
05 February 2018
A Slight Stumble
The S&P 500® Index had a -3.9% return last week, the worst weekly return since January 2016. While equity returns were poor last week, the index still has a gain of over 3.4% for the year. Despite strong payroll and wage growth numbers, equity markets fell as some earnings announcements disappointed and the odds of a Fed rate hike grew. Apple Inc. saw its shares slide over 6% after the company announced lukewarm iPhone X sales. Apple also issued 2Q revenue guidance slightly below analyst expectations which increased concerns of slowing growth for the tech giant. Google's parent company Alphabet Inc., also had a 6% slip in price last week after it missed analyst earnings estimates due to rising costs of advertising and distribution along with increased marketing spend during the holiday season. United Parcel Service fell over 12% during the week on news that its profit margins were compressed as shipping costs surged. Looking ahead to next week, earnings season continues with over 90 constituents of the S&P 500 expected to report quarterly results.
The S&P 500 Index was down -3.9% for the week. The top-performing sectors in the S&P 500 Index included Telecommunications (-1.3%) and Utilities (-2.3%) while bottom-performing sectors included Basic Materials (-5.6%) and Energy (-6.4%).  In the fixed-income market, the 10-year Treasury Yield was up during the week, ending at 2.8%.
We continue to seek those companies possessing identifiable catalysts, and focusing on those stocks with favorable odds.
---
Room for Growth
Teradyne, Inc. (TER) designs, develops, manufactures, sells and supports automatic test equipment worldwide. TER is an industry leader in semiconductor test equipment and this business segment offers semiconductor products and services for wafer level and device package testing in automotive, industrial, communications, consumer, computer and electronic games and other applications. The company was founded in 1960 and is headquartered in North Reading, MA.
We have initiated a position in TER as the company has a consistent track record of growing its market share as well as growing through mergers and acquisitions. TER entered the industrial automation field in 2015 by purchasing Universal Robots (UR), a manufacturer of low cost, easy to program, small scale robots. Growth expectations for this industry are considerable. Additionally, demand for semiconductor testing is increasing as complexity of devices rises. This change in device complexity increases both test times and number of tests needed, a positive for TER. These industry changes coupled with proper execution by TER's management team make the company a good fit for our Change-BasedSM approach to investing.
Top 10 Equity Holdings
---
| | |
| --- | --- |
| Alphabet, Inc. (Google, Inc.) | 7.6% |
| ON Semiconductor Corp. | 5.1% |
| Marvell Technology Group | 4.7% |
| Baxter International Inc. | 4.7% |
| Red Hat, Inc. | 4.4% |
| Masco Corporation | 4.2% |
| JP Morgan Chase & Co. | 4.2% |
| Fortive Corporation | 3.8% |
| Lincoln National | 3.8% |
| MasterCard, Inc. | 3.7% |

This newsletter presents selected recommendations from portfolio managers of Argent Capital Management LLC, a registered investment advisor. Opinions reflect the portfolio manager's judgment on the date above and are subject to change. A list of stocks recommended by Argent is available upon request. You should not assume that these recommendations are or will be profitable. In the course of it's business, Argent's client accounts may be buying and selling these stocks.