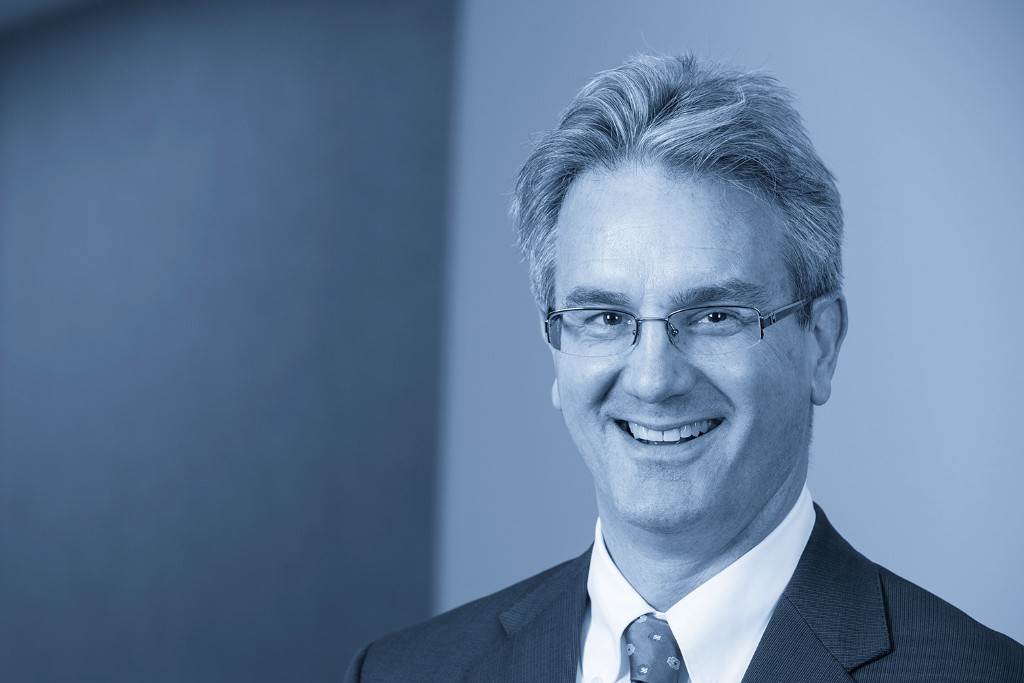 Large Cap Growth
Large Cap Commentary – February 2018
09 March 2018
At Argent our investment strategies look for companies undergoing a positive change, along with favorable valuations. We believe when a company is undergoing change, there is an increased likelihood that the stock is currently mispriced. Given that the future is uncertain, we think that one-two punch of positive change and favorable valuation provides a promising backdrop for investing.
One industry that has been experiencing considerable change of late is retail. Where we once needed to get into our cars and drive to the mall to make our purchases, today the option of sitting at home with a mouse to do our shopping is a reality. So much so in fact that the mere mention that Amazon (AMZN) may be entering a new market is enough to disrupt the stocks in that industry. We respect AMZN a great deal and believe the company truly has transformed retail and our shopping habits. We have a more difficult time with the valuation of AMZN's stock.
AMZN's success led to the widespread belief that brick and mortar retailers were on the list to become the next extinct species. As the chart below points out, however, after nearly two years of negative sales for existing stores, retailers showed improvement toward the end of last year.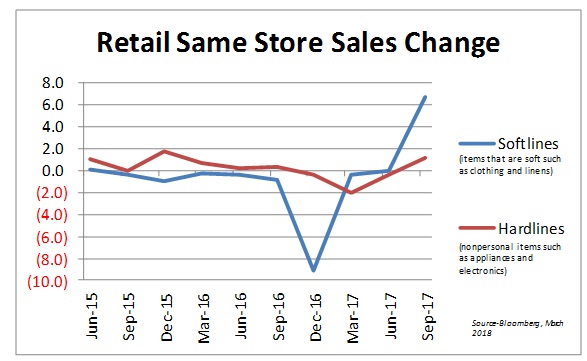 One of the retailers that is undergoing a positive change is Target (TGT).  TGT bought Shipt (an Internet-based grocery delivery service) in December of last year, allowing the company to roll out same-day shipping to its customers over the course of 2018. That change for TGT is coupled with a low valuation. Today, TGT is trading at a 20% discount to Walmart (WMT), its closest retail peer, instead of at par, where TGT has averaged for the past ten years. That suggests investors are giving little credence to the change TGT is trying to affect.
Whether TGT ultimately will be successful in repositioning itself as a brick-and-mortar retailer and a credible e-commerce solution has yet to be determined. But the combination of internal change, a better industry operating environment and a compelling valuation have us believing that TGT is a good long-term investment for our clients.
We have four successful equity strategies – Large Cap, Small Cap, Dividend Select and the recently introduced Mid Cap. We are very proud of all, and if you have questions on any of these, or know others who might have an interest in our strategies and mailings, please call us.
Ken Crawford
Senior Portfolio Manager
Past performance is no guarantee of future results. Views expressed herein represent the opinion of the portfolio manager as of the date above and are subject to change. The information provided in this report should not be considered a recommendation to purchase or sell any particular security. You should not assume that investments in any securities within these sectors were or will be profitable. A list of stocks recommended by Argent in the past year is available upon request.