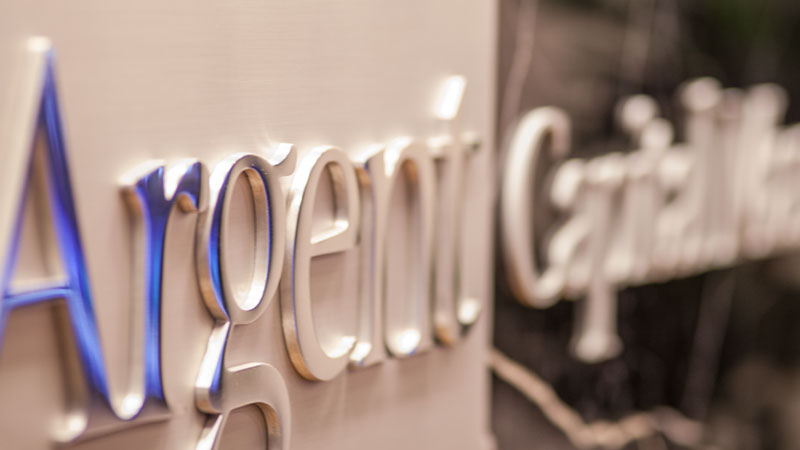 Small Cap
Small Cap Commentary – 1Q18
17 April 2018
Despite a strengthening economy, the market saw its share of volatility in the first quarter of 2018; mostly due to concerns over tariffs and a potential trade war. The Russell 2000® Index finished slightly negative at -0.08% and the Argent Small Cap Core strategy returned -2.92% (net of fees). Relative performance had been strong recently, so the underperformance was disappointing, but that is the nature of the short term in the investment business.
Spring is finally here and with it comes baseball. A few weeks ago, I was lucky enough to attend the St. Louis Cardinals home opener. As I looked across the stadium on opening day, there seemed to be more people with Cardinals trinkets and attire than usual. Maybe this was because it was opening day, or maybe it has to do with the overall rise in consumer spending. Consumer spending makes up approximately 70% of the U.S. economy, and currently we are seeing data that indicate things are looking even better for the consumer. The U.S. has seen a steady decline in the unemployment rate and January saw wages grow at the fastest pace since 2009. Historically, as consumers feel more confident about their jobs and wages, they tend to spend more on themselves and their families. We believe we are starting to see this trend play out in several of the retail names in our portfolio. Two of these names are Columbia Sportswear (COLM) and Hibbett Sports, Inc. (HIBB).
Given the chill in the air on Opening Day, I was happy to see several Columbia Sportswear jackets at the game. Columbia manufactures and distributes outdoor and active lifestyle apparel, footwear, accessories and equipment. The company's strong direct-to-consumer businesses helped deliver record net sales and operating income in 2017. Another retailer benefiting from increased spending by consumers is Hibbett Sports, Inc., which offers athletic footwear, apparel and equipment in small- to mid-sized markets. Hibbett is profiting from its e-commerce initiatives and is gaining improvement in its footwear and apparel business. With the highly favorable economic conditions of lower unemployment, wage gains, and higher consumer confidence, consumers are finding a spot in their wallet for Columbia Sportswear and Hibbett Sports.
We appreciate your interest in Argent Capital Management. We now have four successful equity strategies- Large Cap U.S., Small Cap U.S., Dividend Select, and the recently introduced Mid Cap U.S. We are very proud of all, and if you have questions on any of these, or know others who might have an interest in our strategies and mailings, please call us.
—
Eddie Vigil
Portfolio Manager
Performance results are net of fees. This is supplied as supplemental information to the composite disclosures presented later in this document. Past performance is no guarantee of future results. Russell Investment Group is the source and owner of the Russell Index data contained or reflected in this material and all trademarks and copyrights related thereto. The presentation may contain confidential information and unauthorized use, disclosure, copying, dissemination or redistribution is strictly prohibited. This is a presentation of Argent Capital. Russell Investment Group is not responsible for the formatting or configuration of this material or for any inaccuracy in Argent's presentation thereof. The information provided in this report should not be considered a recommendation to purchase or sell any particular security. You should not assume that investments in any securities were or will be profitable. A list of stocks recommended by Argent in the previous year is available upon request.