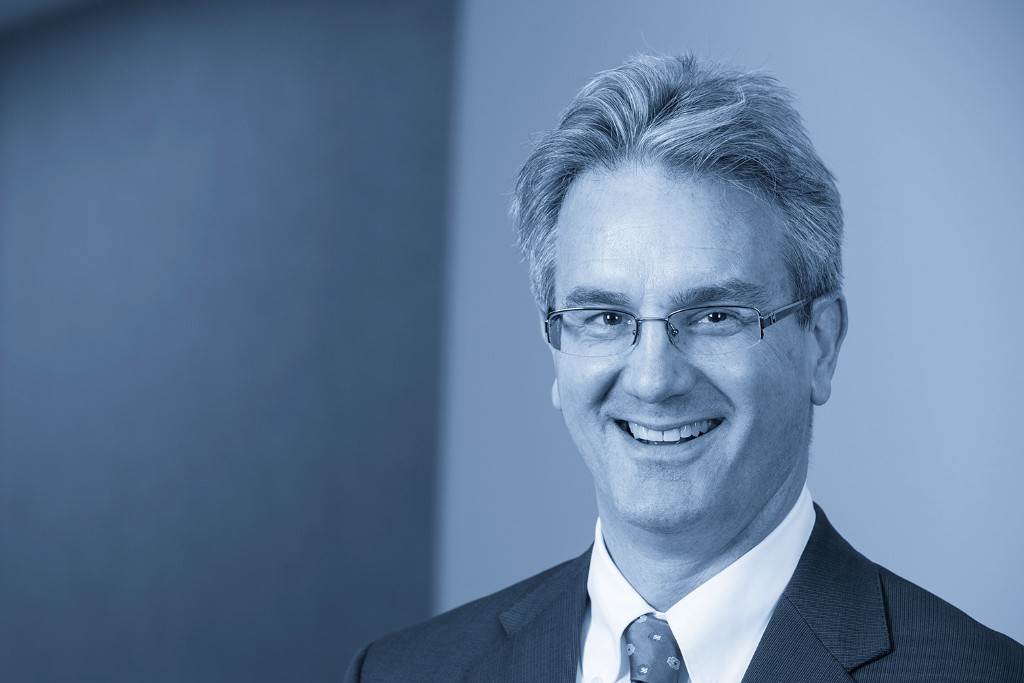 Large Cap Growth
Large Cap Commentary – June 2018
12 July 2018
With the 30th of June come and gone, we have closed the books on the first half of 2018. While the weather here in St. Louis is decidedly hot, the markets as a whole have been less so, with the S&P 500® Index rising less than 3% year-to-date. Although stocks as a whole have not posted considerable gains on a year-to-date basis, some have done quite well. Anyone who has followed the markets over the past couple of years has become familiar with the FAANG stocks: Facebook (FB), Apple (AAPL), Amazon (AMZN), Netflix (NFLX) and Google (GOOG). Those stocks have been leading the market's charge during that time. According to Goldman Sachs, you can add Adobe (ADBE), MasterCard (MA), Microsoft (MSFT), Nvidia (NVDA) and Visa (V) to that list. Those 10 stocks represent more than 100% of the gains of the S&P 500 on a year-to-date basis. Amazon alone accounted for nearly 40% of the market's gain.
That is what we call a narrow market. Narrowness in and of itself is not a cause for concern. In fact, we hold several of the stocks listed above, as they represent truly great growth companies that meet Argent's Change-BasedSM investment criteria. Where we have skepticism is in the "valuation" that has been accorded some of those market-leading stocks.
Today, the S&P 500 has a forward price/earnings (P/E) multiple of 16X earnings, which is in line with its historic valuation. (Please see the chart below.) For Argent, that means that large cap stocks in aggregate are neither expensive nor cheap.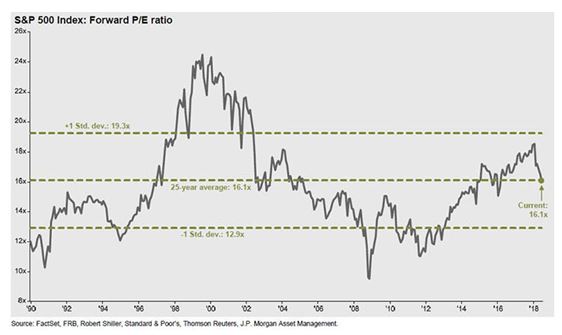 When highlighting two of the market-leading stocks, however, valuation is considerably higher. Specifically, for Amazon, the stock that represented nearly 40% of the move in the market this year, its valuation is 104X forward earnings. Netflix sports the same very lofty valuation multiple, 104X forward earnings. We at Argent respect both of those companies tremendously and recognize how each is transforming the industries they serve. In fact, whenever we look at a retailer or distributor, one of the first questions we ask is whether Amazon is a current competitor to that company or whether Amazon could be a competitor in the future.
While the competitive advantages of Amazon and Netflix are clear and their successes undeniable, we do not believe the valuations of either lend themselves to inclusion in Argent's strategies. One of the adages that has served our clients well over the past 20 years is whether we at Argent would buy a given stock with our own money. In the case of Amazon and Netflix, because of their valuation, the clear answer is no.
We have four successful equity strategies – Large Cap, Small Cap, Dividend Select and the recently introduced Mid Cap. We are very proud of all, and if you have questions on any of these, or know others who might have an interest in our strategies and mailings, please call us.
Ken Crawford
Senior Portfolio Manager
Past performance is no guarantee of future results. Views expressed herein represent the opinion of the portfolio manager as of the date above and are subject to change. The information provided in this report should not be considered a recommendation to purchase or sell any particular security. You should not assume that investments in any securities within these sectors were or will be profitable. A list of stocks recommended by Argent in the past year is available upon request.