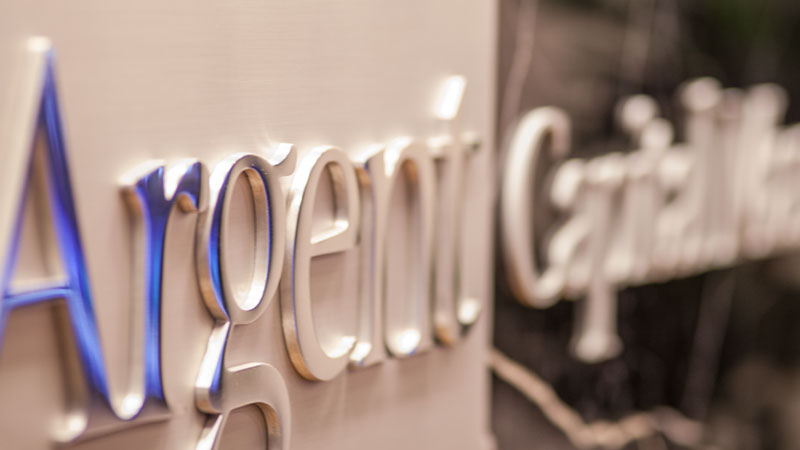 Small Cap
Small Cap Commentary – 2Q18
19 July 2018
After a tough first quarter for small cap stocks, the second quarter ended on a positive note, with the Russell 2000® Index returning 7.8% and the Argent Small Cap strategy returning 5.2% (net of fees). Obviously, it is our goal to always outperform our benchmark, but we feel good about how the portfolio is structured at this point in the economic cycle. Argent invests for the long term and we closed 2016 and 2017 strong, something that hopefully will happen again.
Turn on any business channel and you will most likely hear an economist discussing the health of the economy. Economists have several ways in which they measure and project the health of the economy. Since consumers buying goods makes up around 70% of the U.S. economy, a straightforward way to gauge overall economic health is the Consumer Confidence Index (CCI). Consumer confidence is defined as the degree of optimism about the economy that consumers are expressing through their spending and savings activity. Consumer confidence levels tend to fall during and after a recession and rise during an expansion period. The more secure a consumer feels about their job and the economy, the more they tend to spend. Since the 2008 recession, consumer confidence levels have fully recovered.
In past Market Overviews, we have discussed the retail exposure in the portfolio, a sector that is a clear beneficiary of stronger consumer confidence. One related area that is also a direct beneficiary of strong consumer confidence contains consumer lending companies, which are found in the financial services sector. These lenders provide all kinds of short-term loans – payday loans, used car title loans, and loans on jewelry, to name a few. These companies charge a higher interest rate than those found on regular consumer loans, as there is a higher perceived risk that the loans will not be repaid. With the high consumer confidence levels, consumers are inclined to spend more and borrow more; however, in this improved economic environment, consumers also have a greater ability to repay their debts. These factors have helped consumer lending companies realize improved revenue and accelerating margins – both attractive attributes within Argent's investment process.
Two stocks representing consumer lending companies currently in the portfolio are EZCORP, Inc. (EZPW) and One Main Holdings, Inc. (OMF). EZCORP operates traditional pawn shops in the United States and Mexico. The company has been growing through opening new locations and acquiring existing pawn shops. One Main Holdings provides a large variety of consumer, real estate and small-business loans across their network of branches and via the internet. These are just two of our stocks that are benefitting from a healthy economy and the trend of strong consumer confidence.
As always, we appreciate your interest in Argent Capital Management. We have four very successful equity strategies – Large Cap U.S., Small Cap U.S., Dividend Select and Mid Cap U.S. We are very proud of all, and if you have questions on any of these, or know others who might have an interest in our strategies and mailings, please call us.
—
Eddie Vigil
Portfolio Manager
Performance results are net of fees. This is supplied as supplemental information to the composite disclosures presented later in this document. Past performance is no guarantee of future results. Russell Investment Group is the source and owner of the Russell Index data contained or reflected in this material and all trademarks and copyrights related thereto. The presentation may contain confidential information and unauthorized use, disclosure, copying, dissemination or redistribution is strictly prohibited. This is a presentation of Argent Capital. Russell Investment Group is not responsible for the formatting or configuration of this material or for any inaccuracy in Argent's presentation thereof. The information provided in this report should not be considered a recommendation to purchase or sell any particular security. You should not assume that investments in any securities were or will be profitable. A list of stocks recommended by Argent in the previous year is available upon request.