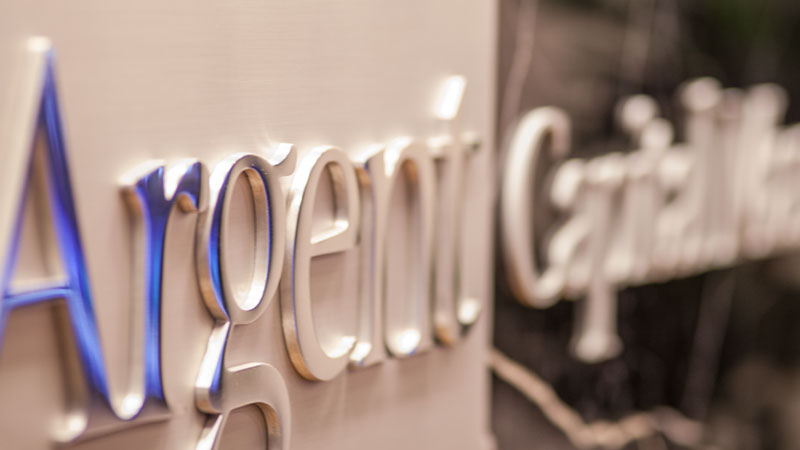 Small Cap
Small Cap Commentary – 3Q18
16 October 2018
Argent Small Cap portfolio returned 4.6% (net of fees) for the third quarter, outperforming the Russell 2000® Index return of 3.6%. We are very pleased with the short-term performance, but the longer term is always our primary focus, and that is why we work so diligently to employ a consistent investment process. Anything can happen in the short term, but the longer term responds best to earnings growth, and that is why earnings expectations are the most important variable we study.
In previous commentaries, we've discussed how there are two drivers of a stock price: what the company earns and how much an investor is willing to pay for those earnings (price-to-earnings or valuation). There are times when stock prices will move higher without improving earnings. This means that investors feel comfortable paying more for the same level of earnings. That will only work to a point, however, and then investors begin to expect that earnings will improve. At Argent, as part of our Change BasedSM investment approach, we have a focus on companies with improving earnings growth. We review opportunities across all the sectors of the market to uncover stocks that we believe will accelerate their earnings over the longer term. Looking at earnings growth is an important part of our process because it is something company management teams can control, and over time it will eventually move the price of a stock.
Over the last few quarters, small cap stocks with little to no earnings growth and expensive valuations have been rewarded. In the third quarter of 2018, we saw a shift as the market has begun to react positively to stocks with strong fundamentals and earnings growth. For example, we saw this change in technology names. The software and internet companies that were favored in the beginning of the year with expensive valuations and limited earnings have begun to give way to more tested companies with stronger earnings growth. Two such names in the Small Cap portfolio are Fortinet (FTNT) and Quantana (QTNA).
Fortinet has been a longtime holding of the portfolio, first purchased in 2013. Fortinet is a cyber-security provider in a world where protecting computer infrastructure remains an important investment. In 2013, Fortinet was earning approximately $.50 per share. For 2019 it is expected to earn about $2.00 per share.
Quantana is a more recent addition to the Small Cap portfolio. Quantana designs and develops high-speed wireless communication solutions. The use of wireless technology is growing, as we are finding applications for it beyond just our mobile phones and tablets. The often talked about Internet of Things (IoT), in which internet connectivity goes beyond traditional computer devices to a diverse range of everyday technology such as doorbells, televisions, speaker systems and refrigerators, is driving the need for faster and more efficient wireless products. Quantana can help fill this need. While Quantana continues to grow its revenues (at an impressive 20% rate of return), it was the company's improvement in earnings that solidified our interest in it. Its earnings per share in 2017 were $.25, and Quantana is on target for earnings per share of $.50 this year, with a projected $.90 in 2019. That type of earnings growth is exactly what we look for.
We have four successful equity strategies – Large Cap, Small Cap, Dividend Select and Mid Cap. If you have questions about any of these options, or know others who might have an interest in our strategies, please call us.
—
Eddie Vigil
Portfolio Manager
Performance results are net of fees. Past performance is no guarantee of future results. This is supplied as supplemental information to the composite disclosures presented later in this document. The information provided in this report should not be considered a recommendation to purchase or sell any particular security. You should not assume that investments in any securities were or will be profitable. A list of stocks recommended by Argent in the previous year is available upon request. Views expressed herein represent the opinion of the portfolio manager as of the date above and are subject to change.