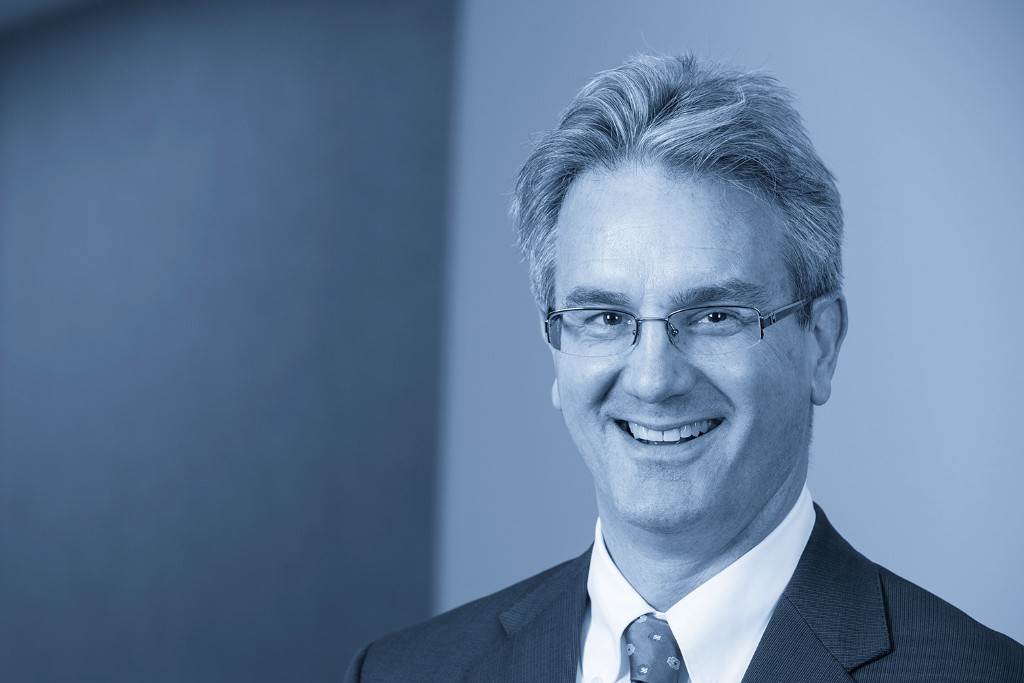 Large Cap Growth
Large Cap Commentary-October 2018
12 November 2018
October is a month of ghosts and goblins and of things that go bump in the night. This October the market got bumped, perhaps because investors feared ghosts and goblins.  While the market's drop of a little over 7% for the month does not qualify as a 'correction,' some were unnerved and our phones rang more than usual.
Let's try to break down what happened in the month and what it may portend for the future.  Remember, October is an 'Earnings Season' month, when many companies report their quarterly results.  Earning Season months tend to be volatile as investors compare their sales and earnings estimates to actual results reported by companies.  In addition, companies hold conference calls and frequently express their outlook for the next quarter and into the next year.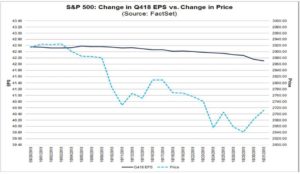 This chart depicts how fourth quarter 2018 earnings for the market tracked through October (in black) relative to the price of the market (in dashed blue). A quick look indicates both fell. Naturally, when earnings estimates for the market fall the market should fall, but that simple rule ignores both the magnitude of changes and what normally happens during an Earnings Season. Regarding the magnitude of change, earnings expectations for the fourth quarter fell 1%, while the value of the market dropped over 7%. Those two data points are not symmetric.
So, why did the value of the market drop more than earnings expectations? We have highlighted in previous monthly letters that, while the market as a whole is at or slightly below fair value, particular stocks and industries appear richly valued. Some of the correction in October occurred in those relatively richly valued areas. In particular, Amazon (AMZN) and Netflix (NFLX) fell 20% and 19% respectively during the month. Therefore, some of the give back in the market was due to higher valued stocks falling. Those stocks are still expensive, but less expensive than they were at the end of September.
While there was give back in the market in October, Earnings Season results so far have been positive. With 74% of the S&P 500® companies having reported, earnings in aggregate are up 24.9% and sales are up 8.5%. In terms of fundamental performance, therefore, the market is quite strong indeed. While there are areas of concern, given the quarterly results and valuation of the market, we were not spooked by October's results.
We have four successful equity strategies – Large Cap, Small Cap, Dividend Select and Mid Cap.  If you have questions or know others who might have an interest in our strategies and mailings, please call us.
Sincerely,
Ken Crawford
Senior Portfolio Manager