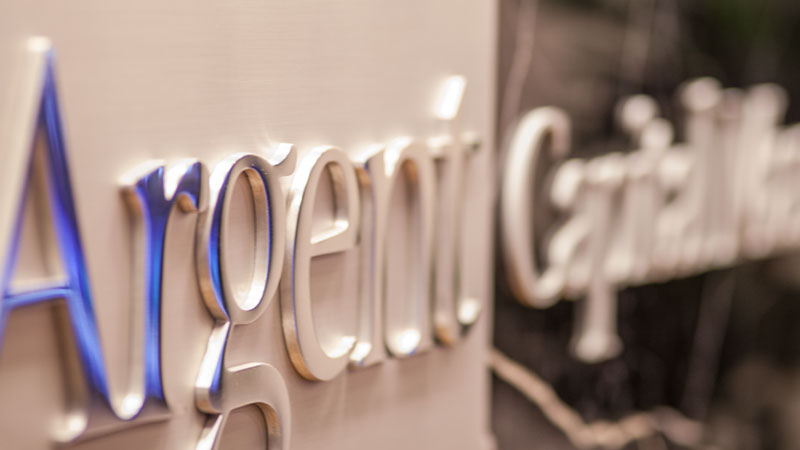 Small Cap
Small Cap Commentary – 4Q18
16 January 2019
With 2018 coming to a close, it's natural to spend some time reflecting on 2018 and review how the Argent Small Cap strategy is positioned going forward. At the beginning of 2018, we transitioned the Argent Small Cap strategy to reflect a slowing economy. We rotated to stocks with more favorable valuations that were demonstrating early change and acceleration of earnings growth or revenue growth and away from more expensive companies that were starting to give operational excuses for slowing down. With hindsight, we were early in that shift, as the first half of the year saw companies in high growth areas with high valuations and little to no earnings, such as software and biotech companies, continue to produce strong gains. The Argent Small Cap strategy had a difficult time keeping up.
In the third quarter, we began to see the market shift and react more positively to stocks with strong fundamentals and earnings growth like the ones on which we were focused. The software and biotech names that were favored in the beginning of the year were giving way to tested companies with stronger earnings growth, and we were rewarded with outperformance. Although the third quarter appeared to be a more "normal" environment, it was short-lived, as the end of 2018 brought with it an aggressive decline in the Russell 2000® benchmark on the back of investor sentiment that seemed to be calling for a recession.
In that environment, Utilities, Staples and Real Estate Investment Trusts performed particularly well. These areas are low growth and currently we consider their valuations high by our process standards. Our strategy strives for higher growth in earnings and revenue than the Russell 2000 benchmark while maintaining below benchmark valuations, so the strength in the quarter came from the exact opposite of what we are looking for in our investment criteria. (Just by way of an example, Small Cap utility stocks are trading at a Price-to-Earnings (PE) Ratio of 20x while they are only growing their earnings by 3-4%. This is a stark comparison to the overall Small Cap benchmark trading at a 14x PE ratio while growing average earnings 15%.)
Looking forward into 2019, we can see a disconnect between our business owner contacts – who reiterate that revenue and earnings are generally good – and the overall investor sentiment, which is still negative and seemingly pricing in a more recessionary outlook. More specifically, the market seems to expect earnings to decline at a rate faster than is currently being projected by these companies. Candidly, our data does not support the negative sentiment that we are seeing from investors. While the economy may no longer be accelerating, there are still many positive metrics including employment, wage growth and historically low interest rates to promote a growth market environment in 2019. For these reasons, we have positioned the portfolio towards companies that can still capitalize on the positive economic environment. Our continued focus on businesses that are growing faster than the index should look more attractive in a market where growth is harder and harder to find. We also continue to believe that over the longer market cycles investors will favor attractive valuations—that is, businesses that are operating well but trading cheaper than their peers.
We have four successful equity strategies – Large Cap, Small Cap, Dividend Select and Mid Cap. If you have questions about any of these options, or know others who might have an interest in our strategies, please call us.
—
Eddie Vigil
Portfolio Manager
Performance results are net of fees. Past performance is no guarantee of future results. This is supplied as supplemental information to the composite disclosures presented later in this document. The information provided in this report should not be considered a recommendation to purchase or sell any particular security. You should not assume that investments in any securities were or will be profitable. A list of stocks recommended by Argent in the previous year is available upon request. Views expressed herein represent the opinion of the portfolio manager as of the date above and are subject to change.