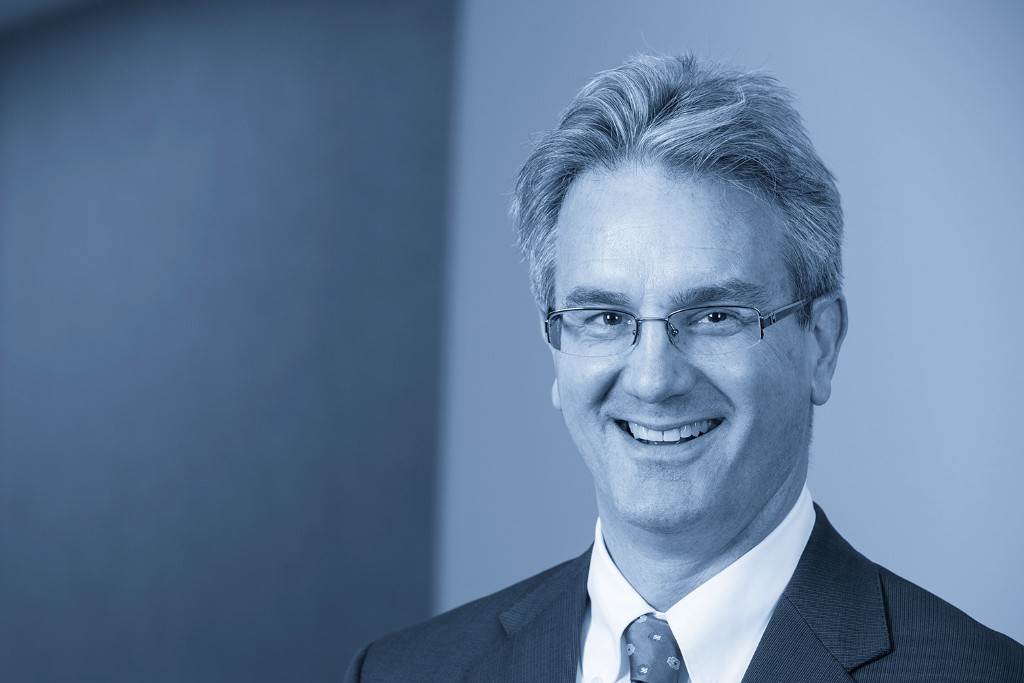 Large Cap Growth
Large Cap Commentary-January 2019
12 February 2019
With 2018's negative return for the S&P 500® coupled with the chilling blast of a record Polar Vortex, the set-up for January was unsettled at best, especially as it represented the beginning of fourth quarter earnings season. Instead, the market rose 8% for the month, a return investors would gladly have accepted for 2018 as a whole. What drove the change?
The easy answer is earnings and expectations. We have been arguing for some time that the market has been 'abnormal.' 2018 represented a tale of two markets. During the first nine months of the year momentum stocks led the market, companies like Amazon and Netflix, leaders in their respective industries, executing well on their business strategies, but trading at valuations that no longer represented favorable odds for us at Argent. Then the market began to sell off in October. Investors swapped their money from the expensive, high-flying momentum stocks into expensive defensive stocks, think utilities or consumer staples (companies that produce food, soap, toothpaste, etc.). While the pull-back in momentum stocks seemed rational to us, given their extended valuations, shifting that money to defensive stocks did not make sense, as we were of the opinion that defensive stocks were also priced for perfection.
What was left out in the cold – before the Polar Vortex – was cyclical companies, those that execute better when the economy grows. To be fair to investors, whether the economy was growing at all was an open question as 2018 drew to a close. The world economies were showing signs of slowing. With earnings expected up close to 25% and sales 10% for 2018, slowing growth in 2019 was a near certainty. While the debate became more heated, cyclical companies became cheaper and cheaper. As a result, for us at Argent, cyclicals became a more compelling buy. It was not just our intuition that led us to that conclusion. The chart below shows the relative valuation of cyclicals as compared to defensive stocks.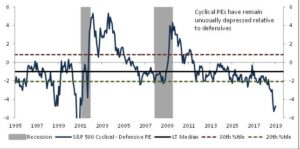 As is readily apparent, cyclicals have been on the short end of the stick for some time. What that meant was, coming into January and fourth quarter earnings results, expectations for those companies was very low. Low expectations generally means downside risk has been lessened. But, in order for stocks to do well, they have to post good earnings. That is exactly what cyclical companies have done to date.
While it is early in this recovery, as the chart above shows, the recovery could be a very long one indeed. Stay tuned as 2019 unfolds.
We have four successful equity strategies – Large Cap, Small Cap, Dividend Select and Mid Cap.  If you have questions or know others who might have an interest in our strategies and mailings, please call us.
Sincerely,
Ken Crawford
Senior Portfolio Manager