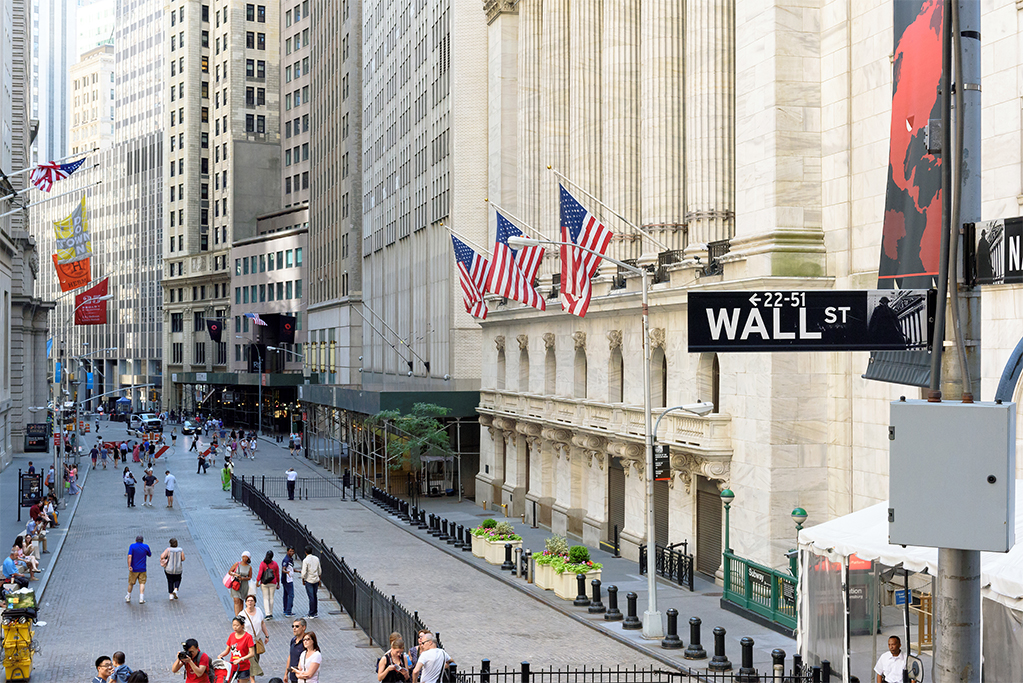 Weekly Investor
Weekly Investor – April 8, 2019
09 April 2019
Approaching Record Highs
The second quarter started off on a positive note as the S&P 500® Index rallied over 2% last week. The seven-day upward swing is the longest streak since 2017. Stocks are approaching the record high set back in September. The materials sector had the best week in the S&P 500 led by Dow Inc., Eastman Chemical, and LyondellBasell Industries.
Payrolls topped estimates causing equities to rise on Friday. The release eased investor fear about a slowing domestic economy as a strong labor market coupled with signs of inflation remaining low are positives for the financial markets. Around the globe, central banks are staying patient on their monetary plans. The World Trade Organization cut its global trade growth projection from 3.7% to 2.6%, the lowest level in three years. Adding to the uncertainty, U.K. Prime Minister Theresa May asked the European Union to delay Brexit until the end of June. Back in the U.S., President Trump is keeping pressure on Chairman Powell by reiterating his views opposing the Fed's decision to raise rates and shrink its balance sheet last year. Some have accused the president of damaging the central bank's independence by making comments against Fed policy and by announcing his plan to nominate to the Fed two close political allies in Stephen Moore and Herman Cain. Next week, the Federal Reserve and its members will continue to top headlines as FOMC meeting minutes from March will be released on Wednesday.
The S&P 500 was up 2.1% for the week. Its top-performing sectors were Basic Materials (4.3%) and Financials (3.3%), while bottom-performing sectors were Utilities (-0.2%) and Consumer Staples (-1.0%). In the fixed-income market, the 10-year Treasury yield was up, ending at 2.5%.
We continue to seek companies that reflect our Change-BasedSM investment approach.
---
Accelerating Growth
Through its subsidiaries, Baxter International Inc. (BAX) develops, manufactures and market products that save and sustain the lives of people with chronic and acute medical conditions. Baxter applies its expertise in medical devices to create products that advance patient care worldwide.
Since CEO Jose Almeida took the reins of the company in early 2016, Baxter has undergone significant changes. It spun off Baxalta, its bioscience division, to focus on its core supply and device businesses, and greatly improved its balance sheet and cash flow. Baxter continues its turnaround, which is centered on accelerating the company's growth process. Because of these continuing changes and the company's further room for improvement, we believe Baxter is a good fit for Argent's Changed-BasedSM investment approach.
Top 5 Equity Holdings
---
Large Cap Growth
| | |
| --- | --- |
| Alphabet Inc. (Google) | 7.8% |
| Post Holdings, Inc. | 5.6% |
| Mastercard, Inc. | 4.8% |
| First Data Corporation | 4.5% |
| Marvell Technology Group | 4.2% |
---
Small Cap Core
| | |
| --- | --- |
| Planet Fitness, Inc. | 3.2% |
| Fortinet Inc. | 2.9% |
| G-III Apparel Group LTD | 2.8% |
| Merit Medical Systems | 2.8% |
| Wintrust Financial | 2.6% |
---
Dividend Select
| | |
| --- | --- |
| JPMorgan Chase & Co. | 5.4% |
| Pfizer Inc. | 4.2% |
| ConocoPhillips | 4.1% |
| Microsoft Corp. | 3.8% |
| Target Corporation | 3.8% |
---
Mid Cap 
| | |
| --- | --- |
| CDW Corporation | 3.5% |
| Amedisys, Inc. | 3.3% |
| Xilinx Inc. | 3.3% |
| Cintas Corporation | 3.3% |
| Zebra Technologies Corp. | 2.9% |

This newsletter presents selected recommendations from portfolio managers of Argent Capital Management LLC, a registered investment advisor. Opinions reflect the portfolio manager's judgment on the date above and are subject to change. A list of stocks recommended by Argent is available upon request. You should not assume that these recommendations are or will be profitable. In the course of it's business, Argent's client accounts may be buying and selling these stocks.