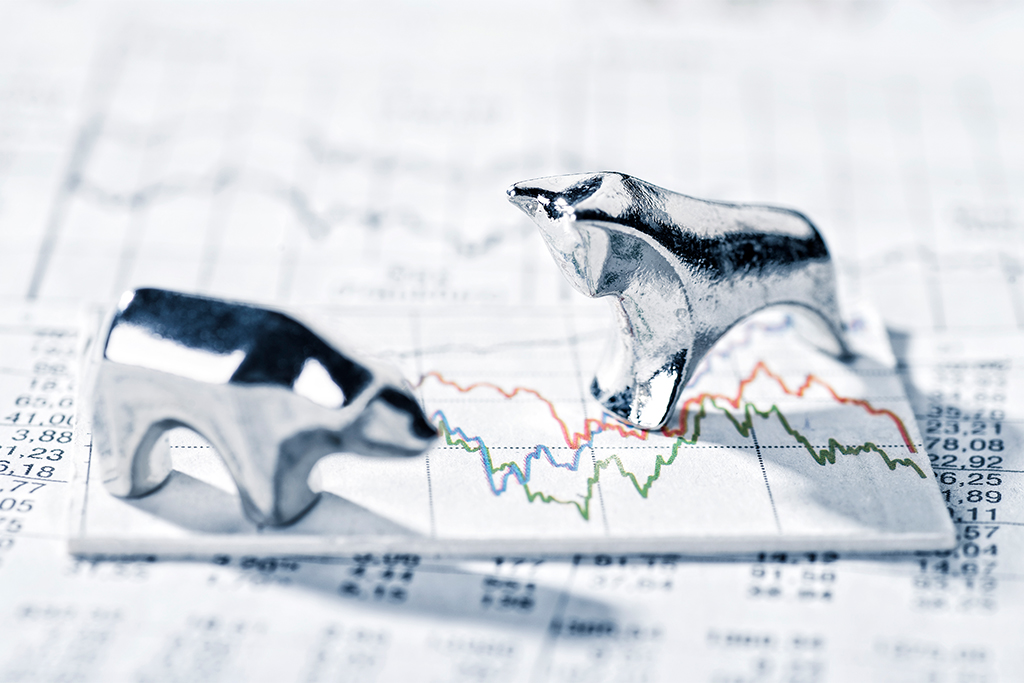 Weekly Investor
Weekly Investor – June 10, 2019
10 June 2019
Best Week of 2019
Last week, the S&P 500® Index returned 4.4%, for its best week in 2019. The Materials sector led the index with a return of over 9%. On Friday, jobs creation from the U.S. labor market report was substantially below expectations. The negative jobs news caused stocks to rally on the belief that the weak data would increase willingness of the Federal Reserve to cut interest rates later this year. Optimism over a looser monetary policy is contrasting with concern over trade policy. The net result may be that investor sentiment becomes more balanced and investors more cautious.
On the trade front confusion reigned. President Trump is still going after China, while Mexico remained in flux. The Mexico deal looked to be unraveling earlier in the week, then the President's tweets provided contradicting updates throughout the week. The week ended with the President seeing a "good chance" of a deal with our southern neighbors. The implications of the Mexico deal are still cloudy after some companies looked to the country as a safe haven from the impending tariffs with China.
The S&P 500® Index was up 4.4% for the week. Its top-performing sectors were Basic Materials (9.1%) and Technology (6.0%), while bottom-performing sectors were Real Estate (2.6%) and Communication Services (0.9%). In the fixed-income market, the 10-year Treasury yield was even, ending at 2.1%.
We continue to seek companies that reflect our Change-BasedSM investment approach.
---
Change Based Investment
The Walt Disney Company is a diversified international entertainment and media company. Some of the most recognized names under the Disney umbrella include: ESPN, ABC, Walt Disney World theme parks, 20th Century Fox and Pixar Animation Studios.
Disney has always held a strong base of diversified core assets but recently Bob Iger, Disney's CEO, has worked to reposition its media networks away from the traditional cable bundle toward more online streaming services through the purchase of 20th Century Fox and a stake in Hulu. This gives Argent confidence that Disney can stay as relevant in the future as it has been historically. Additionally, Disney has a robust film slate in the coming years with the release of movies such as Toy Story 4 and Frozen 2. The company's Parks division continues to capitalize on its studio success with the opening of new attractions such as Star War Lands and Marvel attractions, which should drive attendance and pricing. These positive changes to The Walt Disney Company make it a good fit for Argent's Change BasedSM  investment approach.
Top 5 Equity Holdings
---
Large Cap Growth
| | |
| --- | --- |
| Alphabet Inc. (Google) | 7.0% |
| Post Holdings, Inc. | 5.6% |
| Mastercard, Inc. | 5.5% |
| Marvell Technology Group | 4.8% |
| First Data Corporation | 4.5% |
---
Small Cap Core
| | |
| --- | --- |
| Planet Fitness, Inc. | 3.1% |
| Upland Software Inc. | 3.0% |
| Wintrust Financial | 2.7% |
| Fortinet Inc. | 2.7% |
| Vonage Holdings Corp. | 2.3% |
---
Dividend Select
| | |
| --- | --- |
| JPMorgan Chase & Co. | 5.6% |
| Marvell Technology Group | 4.3% |
| Microsoft Corp. | 4.3% |
| Pfizer Inc. | 4.2% |
| Target Corporation | 4.1% |
---
Mid Cap 
| | |
| --- | --- |
| Cintas Corporation | 3.7% |
| CDW Corporation | 3.7% |
| Ciena Corporation | 3.3% |
| NVR Inc. | 3.2% |
| Wordplay Inc. | 3.2% |

This newsletter presents selected recommendations from portfolio managers of Argent Capital Management LLC, a registered investment advisor. Opinions reflect the portfolio manager's judgment on the date above and are subject to change. A list of stocks recommended by Argent is available upon request. You should not assume that these recommendations are or will be profitable. In the course of it's business, Argent's client accounts may be buying and selling these stocks.